Every morning, I'm up before the sun comes up. Lest you think I've turned in to some early-bird or that I'm a martyr, I'm happy to clarify: I do not do this during the Summer months, but once school is back in session for my kids, I value the few minutes of quiet before the chaos of the day kicks in. While I adore (love, cherish, worship) the warm, sunny months, there is something beautiful about getting back in to a routine – especially when our days are so packed.
Like you, we juggle school, work, multiple sports, favorite activities and just….life. Since it is so crazy from one day to the next, I try to take steps to save time and allow us to spend more time together. Delaney, Cooper and I are excited to have partnered with Libby's to share a few back-to-school recipes (two that keep veggies as a part of our meals!) and tips for making the most of our time together.
You know we enjoy cooking as a family, we LOVE video and we love to do video together.  Here's the fun we created:
If you are looking for the recipes:
Sweet Corn Salsa
Combine:
2 Cups of Libby's Sweet Corn (the Vegetable Cups are perfect)
1/2 cup of diced red and green peppers
1/4 cup red onion
1 teaspoon of cilantro
2 tablespoons of honey
Salt and Pepper to taste
Perfection. You are done!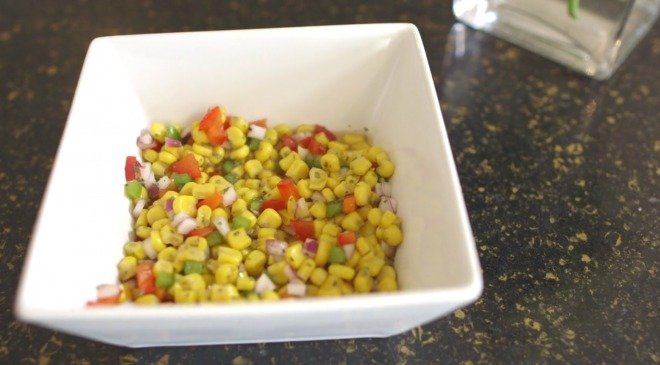 Butter Cream Pasta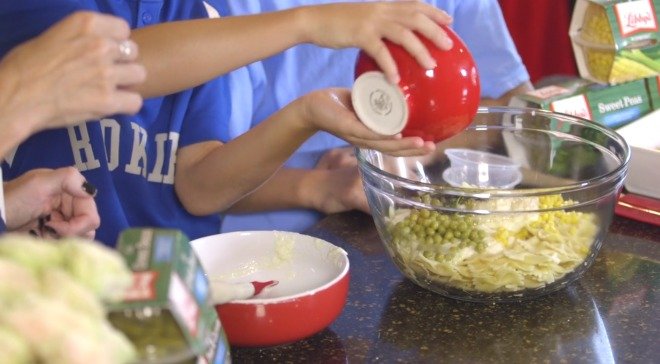 Boil your choice of pasta (my kiddos love bow tie pasta)
Butter Cream Sauce
1/3 cup of butter
1 cup of milk
1 1/2 tablespoons of flour
2 tablespoons of minced garlic (optional)
Combine and cook over medium heat until thickens
To Pasta, add sauce, 1 Vegetable cup of Libby's sweet corn , 1 Vegetable cup of Libby's peas, and 1 teaspoon each of fresh oregano and basil.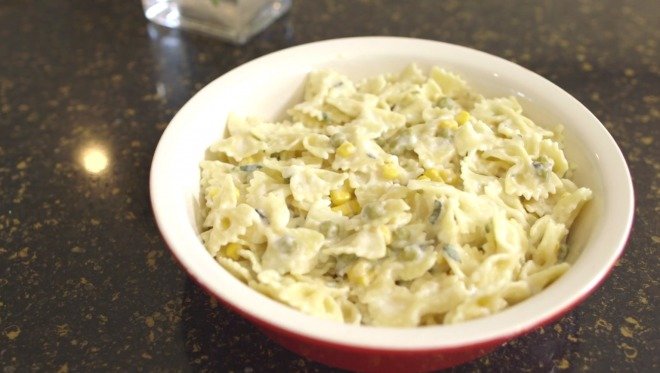 Enjoy!
I so hope Back-to-School time has been painless for you. You will have to let me know what you think of the recipes if you try them (and if your kids help!) Thank you for being here with me.
Disclosure: I've had a long-term relationship with Libby's and the kids and I partnered with them to create these recipes and this video. As always, all thoughts and opinions are mine and mine alone.