Are you Winter-weather-ready? With the colder temps here, everyone is bundling up. But just because you need to be in layers, doesn't mean you have to sacrifice style! Here are some chic coats under $100 that are both wallet-friendly and stylish!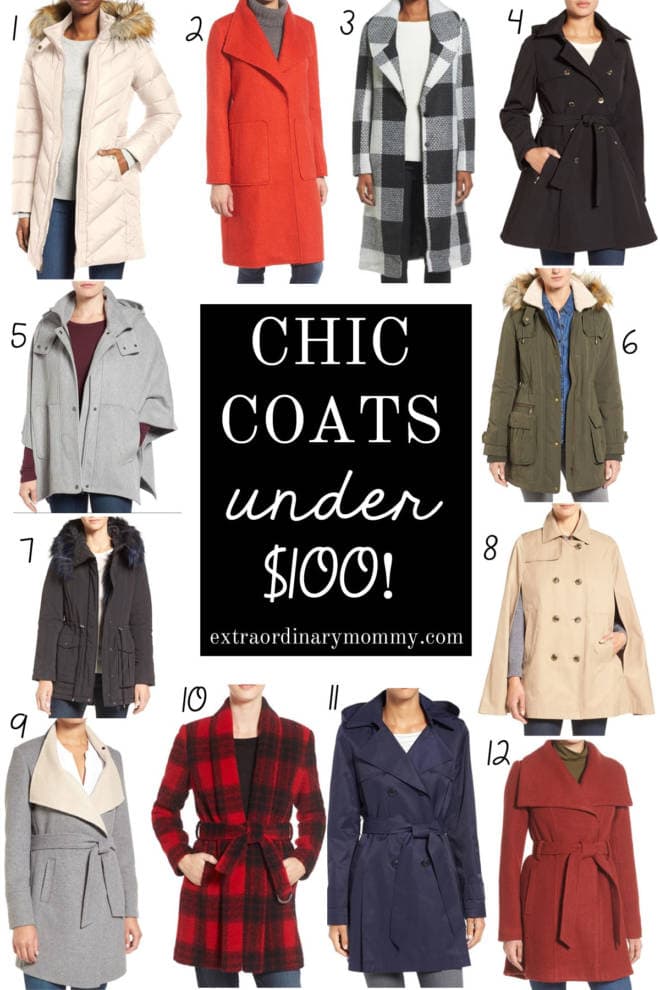 1
2 | 3 | 4 | 5 | 6 | 7 | 8 | 9 | 10 | 11 | 12
For the coldest weather, this cream puffer jacket (#1) with keep you warm. Or opt for a anorak style like #6 in olive green or #7, which is a gorgeous dark blue! All three have adorable fur-trimmed hoods to keep you cozy!
If you prefer the most classic styles, you can't go wrong with a trench-style! #4 has a fun flared silhouette, and #11 comes in three colors!
For a bit of a retro vibe, the cape coat is a fun option! I love the classic elegance of #11, but #5 is perfect for bundling up!
Wrap coats are everywhere this year. I love the red one (#12!) for a pop of color, but the gray and cream (#9) is so chic as well!
If you want your coat to make a statement, there are plenty of options! #2 is a bright red that will spice up any outfit! Or try a trendy plaid like #3 or #10!
Regardless of your style, you really can't go wrong with these chic options! Which one is your favorite?