School is back in session, football is dominating weekend TV, and all of the Halloween decorations are out at the stores, but if your weather is anything like mine, you're probably still in Summer mode when it comes to your closet! The transitional time between Summer and Fall can be kind of frustrating. It's hard to think about styling sweaters and jackets in seventy or eighty-degree weather, right? But I've got tips to help you channel Fall even on the warmest days.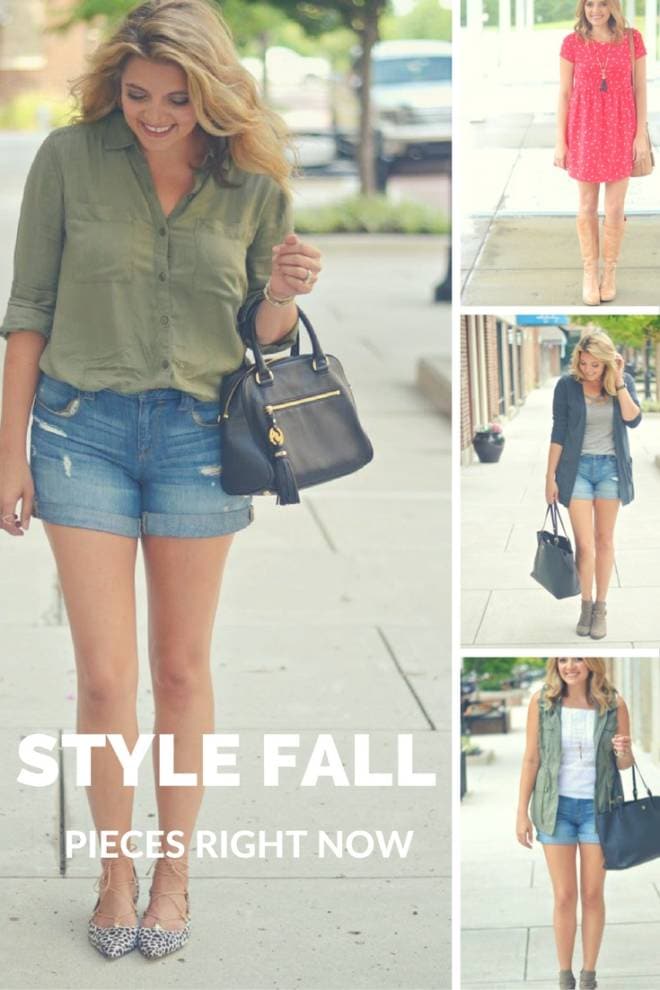 Add a cardi
If you can't bear to ditch your shorts, no problem. Throw on a long cardi over your tank or tee to give the appearance of warm, cozy layers. Push up the sleeves to keep cool, and bam! Instant Fall vibes!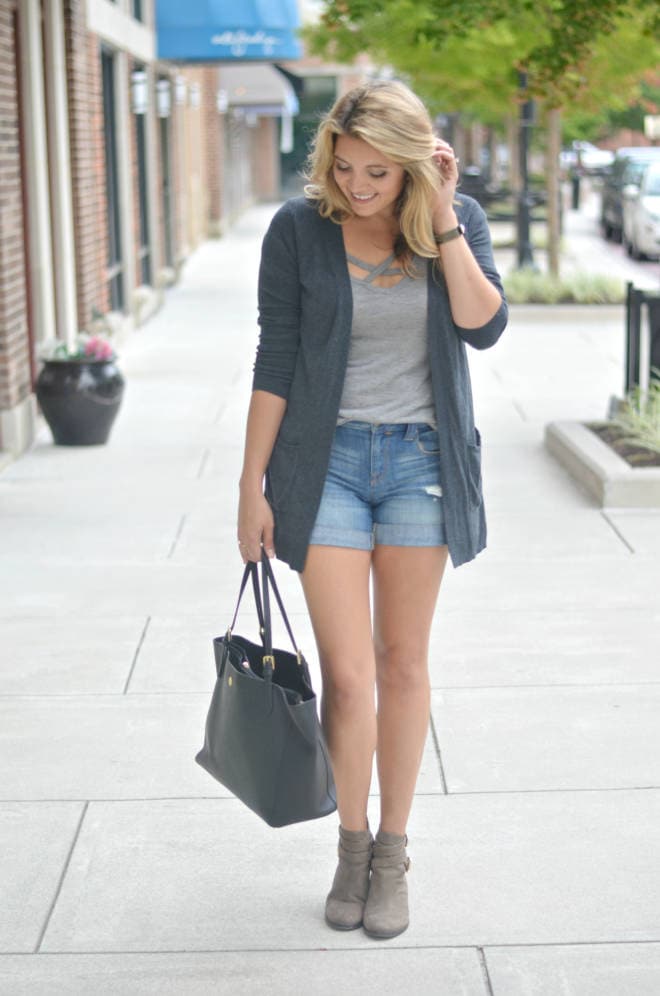 Switch to boots or booties
It's time to ditch your sandals and switch out to boots or booties. I typically opt for booties (and cut-out versions are my fave) until the weather really cools, but high boots can be the perfect match for Summer dresses! Pair either style with shorts, short dresses, or jeans if you dare! 😉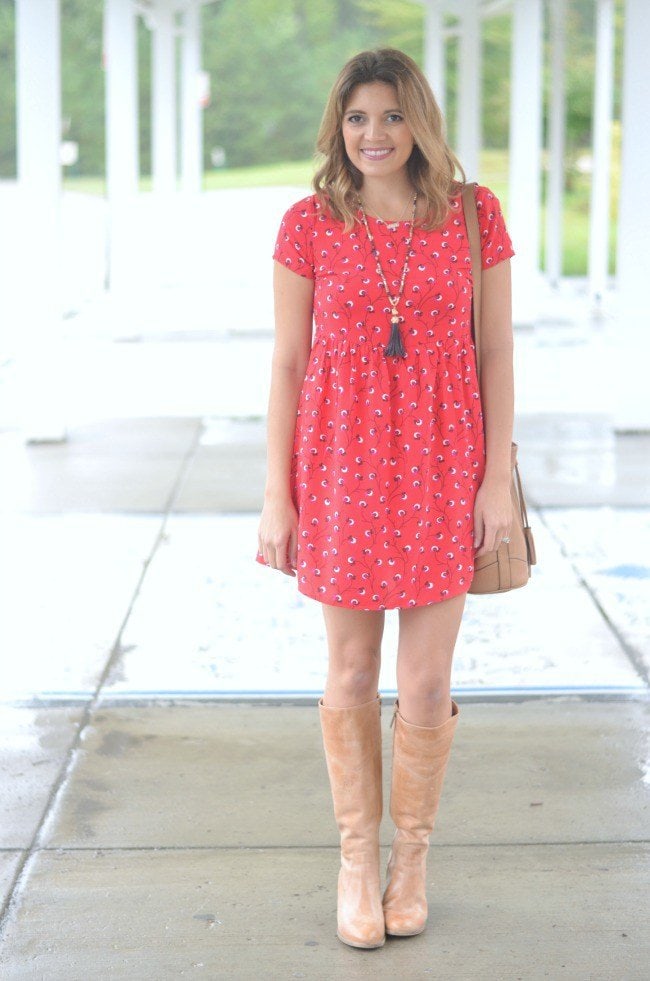 Add a vest
Adding a vest is an easy way to pull off the layered look while staying as cool as possible. Don't shy away from pairing them with the lightest of Summer fabrics. They look great against lace or as a topper for your favorite tank tops!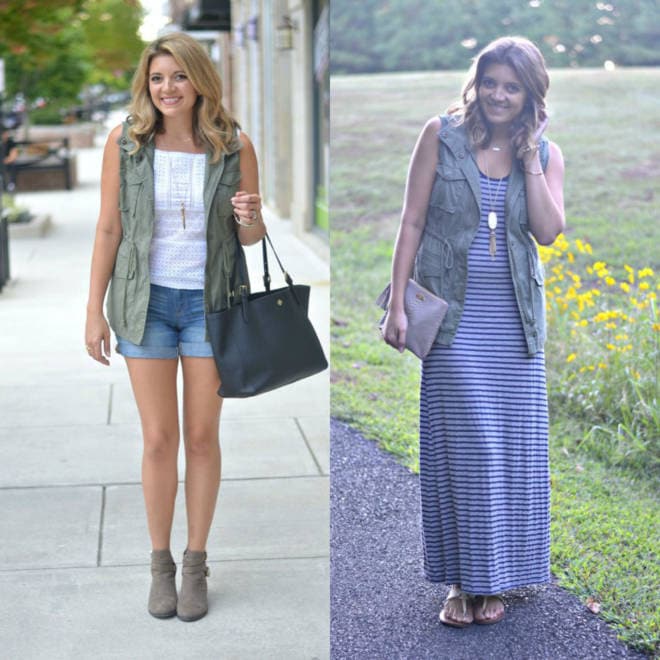 Favor neutrals
If all else fails, and you can't bring yourself to add any layers to your outfits, then go neutral! Creams, browns, and olives give off major Fall vibes, even if you're wearing shorts!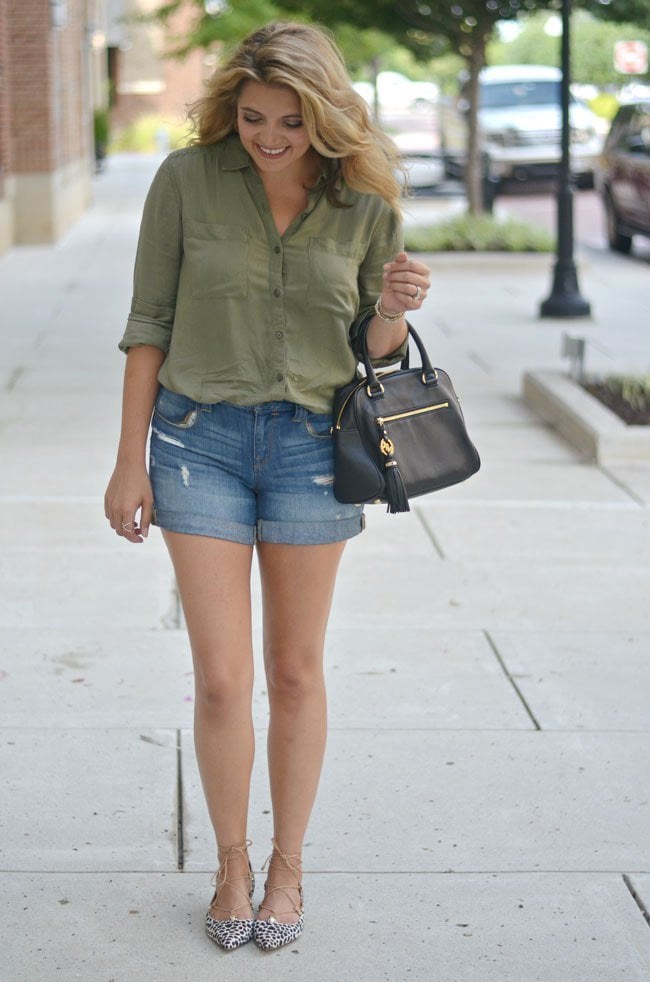 What's your favorite way to channel Fall?