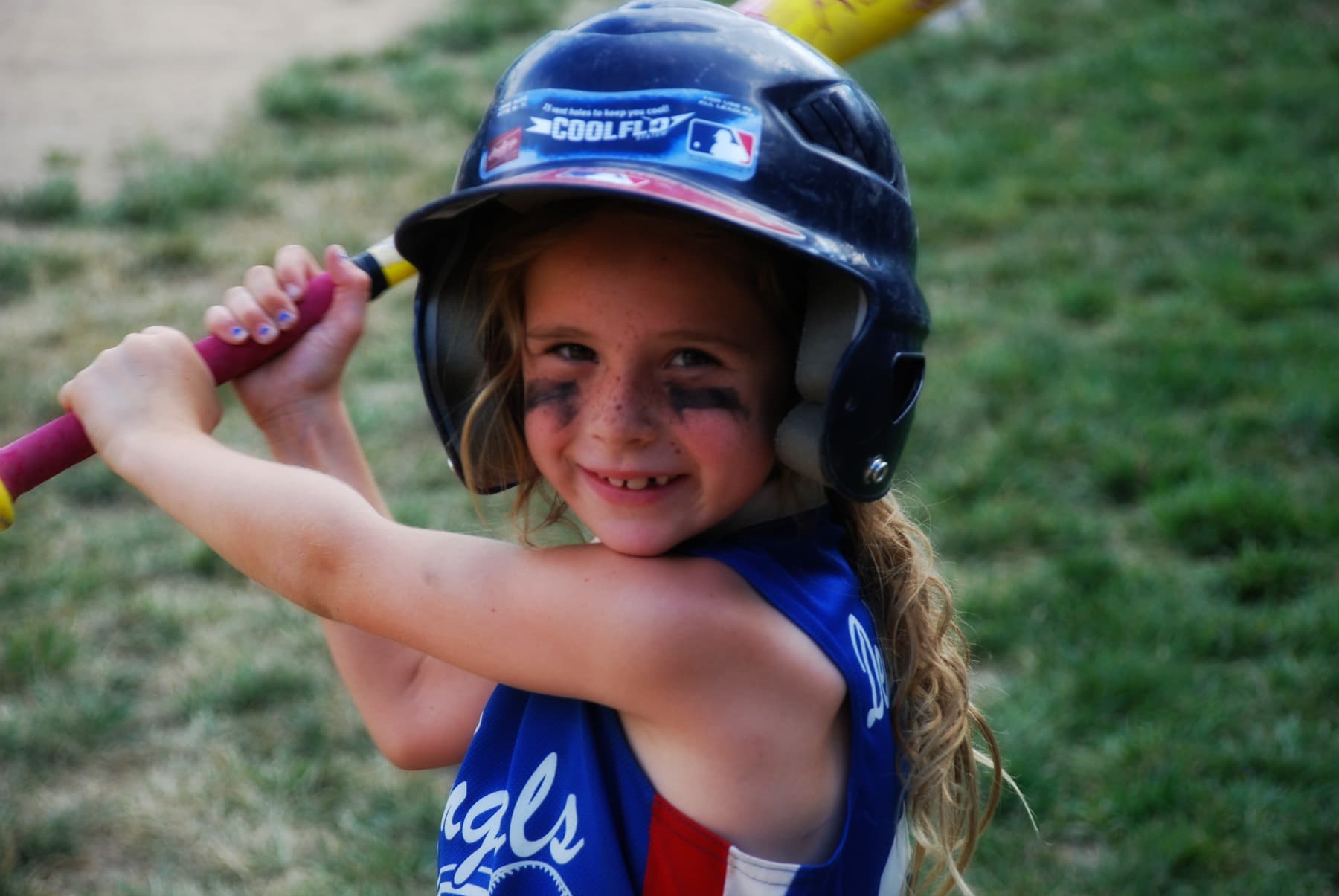 "She's doing what?"
Feel free to add your own inflection. Those were my words to my husband when he first happened to mention that our small girl – our EIGHT year old – was playing on FOUR sports teams November through March. Yes, four. Two indoor soccer teams and two basketball teams. The mother in me cringed. The former non-athletic-eight-year old in me almost had a heart attack. But you know what? SHE LOVED IT. Every second of it.
She lights up when she is on a team, when she knows it is game day. She is giddy as she ties her cleats or slips on her slides in preparation for heading to the gym for basketball. She gets mad if she is on the bench or sidelines too long – antsy – wanting to join her team.
Some kids are made to play the violin. Some are made to dance. Some are made to sketch. Some excel in the classroom. (and maybe some do many of these)
My small people have both a gift and a love for all things sports.
The Sports Change of Seasons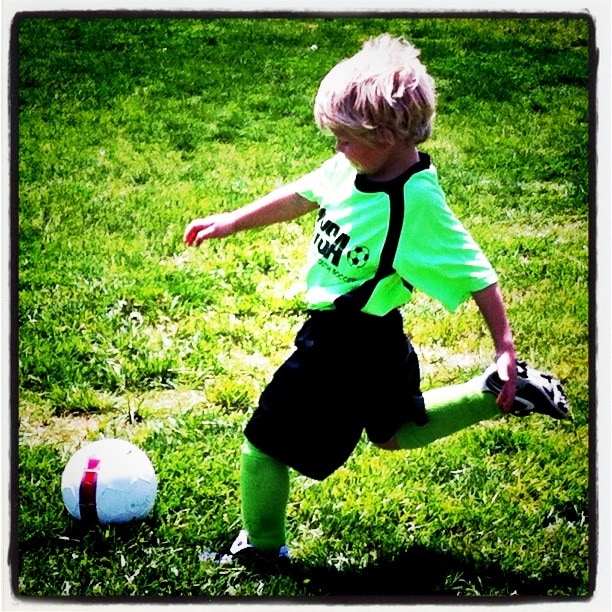 Year-round we move from the court to the field to the diamond. He dives for the perfect catch from his position between 3rd and 2nd. As midfielder, she rears back and kicks with everything her 52 pound body will allow. He jumps for the save as it glances off the striker's cleat. She wiggles and sets her stance as she enters the batter's box.
As we enter April, we move from indoor soccer to outdoor soccer, baseball, softball, and for the small dude – a new sport – flag football. As I type, they have been banished to the basement to play ball after knocking my favorite clock from the wall. For the second time. This time it shattered. But, I know their dad – he won't flinch at the loss of the clock. His worry will focus on the strength of the pitch that brought the clock down: what style was thrown? How fast what the pitch?
Ahhh – living in the home of the athletic, with a father who thinks nothing of playing ball inside the house.
Today starts with a pitching lesson for the small girl, continues with baseball practice for the small dude and this evening will find the four of us camped on the couch watching a certain college basketball tournament. You know it IS March… As a family, we enjoy watching the games as much as they enjoy playing. (I'm being corrected as I type – my small girl prefers to be PLAYING.) Unfortunately, the team I picked to win the tournament lost in the second round (Seriously, Gonzaga??) But in the family pool, I'm still going strong – and there is ice cream on the line.
What's My Role?
You might be wondering – with my utter lack of athletic ability, how I fit in to this family. If I try to play catch with my small people, I'm corrected. My small girl once told me, "Mommy, you have to hold the glove in front of your face or I'm going to break your nose." Strange that I was never taught how to catch.
I never pictured myself as a 'soccer mom'. Or a baseball-softball-basketball-football-mom for that matter. But, in a way, I'm all of the above. Because being those moms means I'm the champion for the small people I adore – the little ones working their tails off doing something they love.
I also have the luxury of being a teacher. Teaching what, you wonder? Because it certainly isn't mastering how to pitch, the art of the jump shot or how to maneuver the soccer ball with one foot, but I have support DOWN. By modeling this, Delaney and Cooper are almost as excited to sit in the stands for each other as they are to play. And through these sports, we've also focused on the life lessons of winning and losing, working as a team and how practice can help you improve.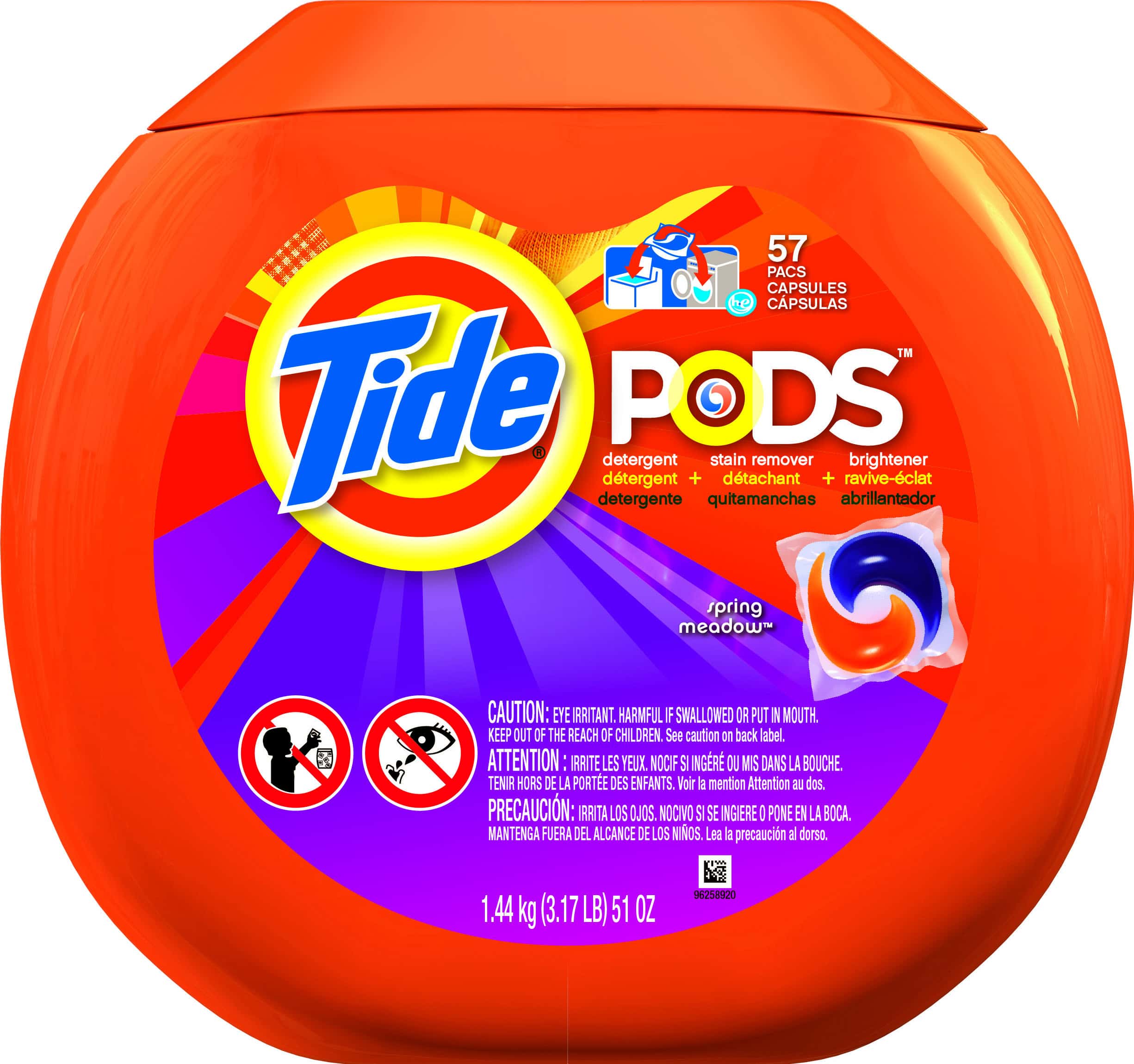 I'm not sure what the weather is like in your part of the country, but here in St. Louis, it has been rough. Fourteen inches of snow this past Monday has now melted into a sloppy mess. This means our fields and diamonds are the equivalent of a mud bath. So, you know what else I get to teach my small people?  How to do the laundry. Just last week my small girl started asking for lessons. As it stands now, my husband and I share duties, but I happen to know I have a little more expertise – and a little more desire to see the uniform stains disappear.
So, as the 'madness' of March concludes – as we move from the indoor sports to the outdoor, I'm working with Tide – specifically Tide Pods to tackle what the dirt, mud and outdoor craziness will soon be doing to the small dude's white baseball pants and both of their soccer and softball uniforms. Here's the thing about Tide Pods – they call it a 'three point solution' – since the detergent, in some fabulous way, uses stain-fighting, cleaning and brightening power to take the madness out of the laundry I do daily, but I simply call it a home-run. (and this is coming from a girl who used to do the same load more than once because she COULDN'T get the stains out!) In addition to the traditional Tide Pods, I have fallen in love with the Tide Boost Vivid for Bright Whites – these are Tide Pacs.
Will your small people be playing sports this Spring?  What do they love the most?
Disclosure: I am working with Tide Pods for this campaign heading in to the Spring Sports Season.  As always, all thoughts and opinions are mine and mine alone.