Have you ever found yourself thinking:
"I feel like everyone else is a better parent than me."
"It seems like she is balancing her job and her family just fine, why can't I?"
"I thought that life as a mom would be so fulfilling, but frankly, it's really hard."
"I'm just so overwhelmed. I used to believe I was good enough….at my job, at parenting, even at friendship. What happened?"
…then you're in the right place.
Hi, I'm Danielle.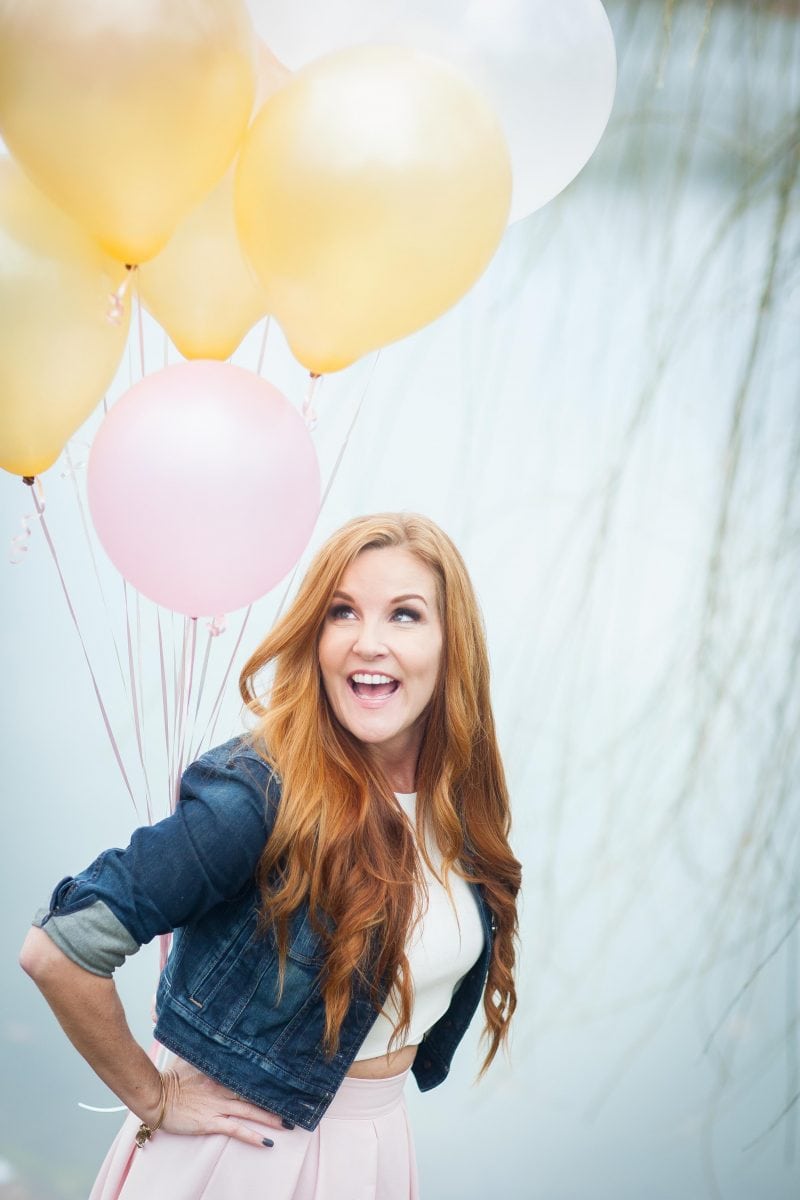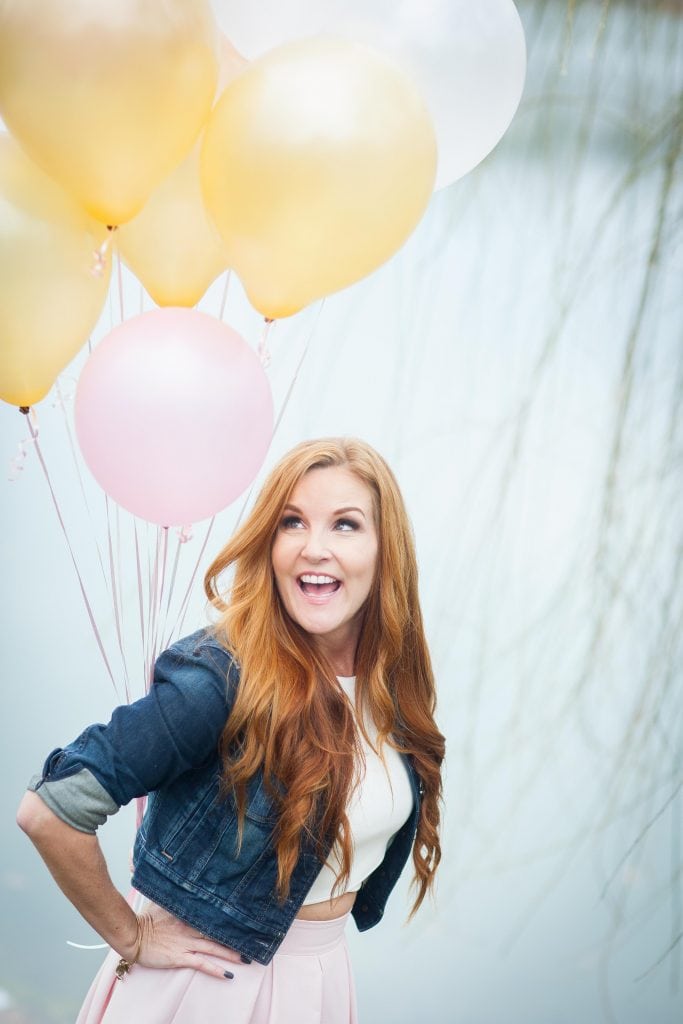 Let's be honest. This whole growing-up-and-juggling-life business is a lot harder than you thought it would be. You started out with big dreams and excitement about the possibilities of what you could do – how you could enjoy it with people you loved. But in the process of working out a career, family, having kids, and just being in the trenches of life, sometimes it's easy to lose sight of the simple joys you thought would be part of it.
That's right. We don't do perfect. We make silly faces, fail at Pinterest recipes, can't find the missing uniform socks, take ten pictures to find one we love, look for the laughs when everything is going wrong and rely on our friends when the upside down can't seem to be fixed.  
This is the moment you realize your life is not supposed to be perfectly balanced, that your neighbor, your best friend on Facebook, the other mothers at drop-off, the working moms and stay-at-home-moms, the working-stay-at-moms are juggling (and dropping) the same balls you are each week.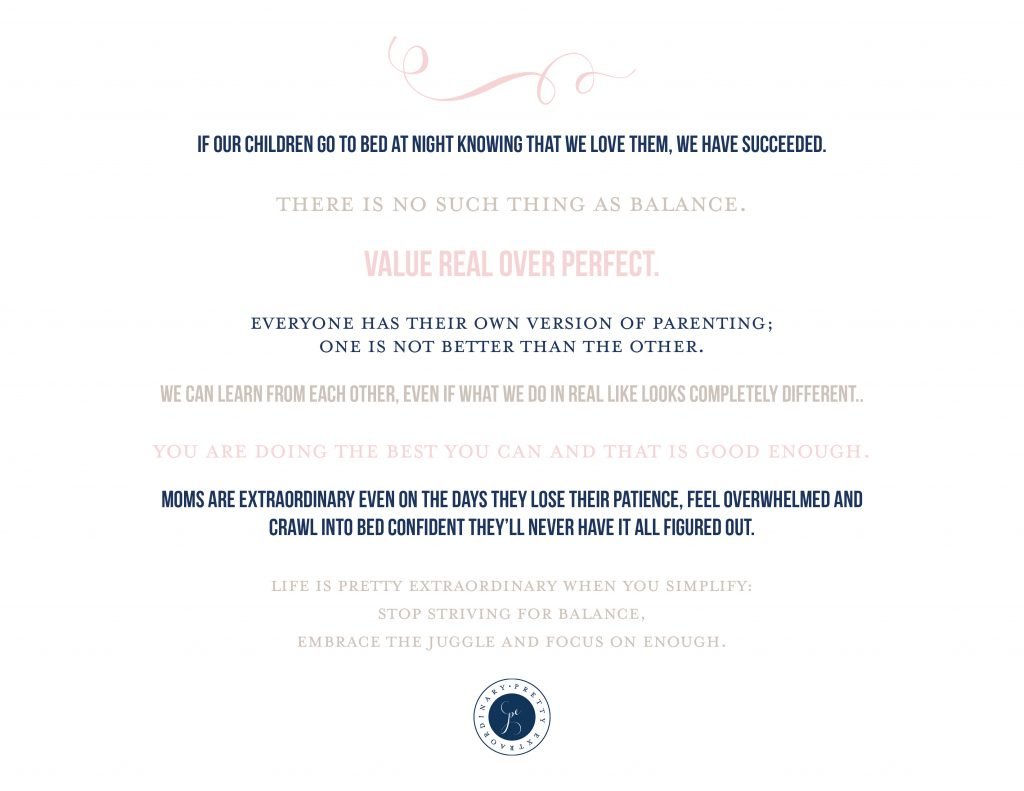 I don't know how you arrived here, but if you're like most of my other readers, you're looking for something to inspire you – to help you connect better with the people around. Here we walk WITH YOU  as you ditch perfection, stop striving for balance, and embrace the juggle.
Now…take a minute. To yourself. Imagine the peace you'll feel when you realize – we're all in this together and YOU ARE ENOUGH.
And by no means — am I an expert. I've made a career out of telling stories, but on this path, I've learned an important lesson: listening – to the universe, to my body and to you. Sometimes it has been a bumpy road, but I'd like to think I'm better for it. Like you, I've often put on a happy face and smiled my way through the hard days, but it is ok to lean on each other for support and seek the advice of other women who 'get it'.
In 2007, a young girl ran a red light and changed my life. I remember every second of the accident: spinning through the intersection, rolling down an embankment, thanking God I was alone in the car. Amazingly, I walked away. I had ignored the intuition that urged me to stay home that night, but as I ached from the bruises and washed the glass from my hair, I was hit by the conviction that I would never again do a job that didn't make me a better citizen of the world, or fight to inspire mothers I see working and loving so hard each day.
This original version of this site was born that month. I'd like to think what you see now is version 2.0.
Building a business has shown me as many downs as ups —- but this community has continued to challenge me to get up again each day, to take care of myself when I forget and to seek the extraordinary in the very ordinary, and to remember that it is ok to feel overwhelmed.  
So, stay with me, if you want to see more of the "pretty extraordinary" in everyday life.  Enter your email address below to get inspiration, practical help and come away celebrating the small victories. When you join us, you'll see that life can be just that: pretty extraordinary.
This is what my non-perfect looks like. It's my version of good enough — and I think it's pretty extraordinary.


…and I think you're pretty darn extraordinary.
Xo,
Danielle 
P.S. If you'd like to find a way to work together – head here: Work with me
P.P.S. I would LOVE to hear from you! Feel free to drop me a line on Twitter or on Instagram (I probably spend a little too much time over there) or, if you are feeling so moved, send me an email. I'd love to know what you think or if there is some way I can better remind you we're in this together.