Guest writer, Emily Chapelle shares her thoughts on Motherhood:
 Feeling a little unsure, Mama?
Pinterest got you down?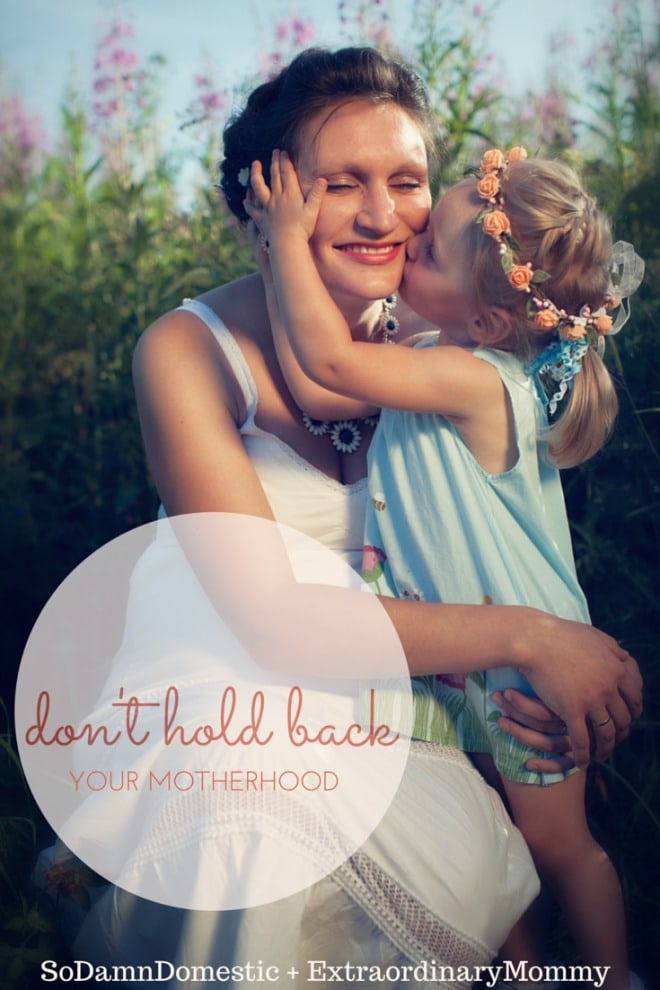 Do you play WITH your children more than not, wear them 6 hours a day, sleep in a family bed, and allow your kids to self-wean? Are you afraid your "super involved" parenting will cause neuroses in your children, and they'll be dependent on you until they're 45?
Do you kick your kids outside to explore the neighborhood the way you did when you were young, encouraging them to develop problem-solving skills and their own judgement? Are you terrified that if you let your children exercise their independence, others will see it as neglect — or worse — your kids will actually get hurt?
Do you read your kids classic children's literature because you know it will spark something within them? …and then wonder if your kids will become lonely bookworms with 14 cats?
Or do you read them stories starring yellow sponges, cartoon girls with backpacks and monkeys, and ill-proportioned dolls who have come to life, because that's what they bring home from the library, and dang it, at least they're interested in reading? … and then wonder if you're slowly killing their brain cells with manufactured, rather than authored, stories?
Do your kids each get to pick out a "fun food" or two (corn dogs, sugary breakfast foods, sticky fruit snacks, packaged cookies) every week at the grocery store, because they like it, it tastes good, and you don't want them to feel deprived? While you witness obesity, diabetes, and heart disease taking over our population, do you cross your fingers that your children will be spared?
Do you only give your kids organic / paleo / vegan / raw food grown by fairies in a meadow shaded from any human contaminants, harvested by centaurs and unicorns? Do you close your eyes and hope your kids don't feel deprived and end up bingeing on candy corn and chili dogs every chance they get once they're older?
Feel your feelings, Friend.
Worry your worries, if that's what you need to do.
But know this.
If you're concerned for your children, it means you love them.
If you're trying to act in their best interests today, it means you're being present.
If you're watching out for their futures, it means you have foresight.
If you're anxious about how and where your children will fit into this world, it means you're aware that the world is complex and changing.
For your children, you are the best mother in the world.
Don't hold back your motherhood.

Emily Chapelle is an expert homemaker, having set up 7 homes in just as many years. She helps busy and overwhelmed women change their homes from chaotic to calm, 15 minutes at a time, so they can focus on their true priorities. She shares home organizing tips, decluttering your life, time-management for homemakers, and other homemaking topics at So Damn Domestic. Her ebook, Finding the Awesome – 3 Steps to Doing More & Stressing Less, has been downloaded over 2,137 times, and you can get it for free.