Well…in all honesty – it is the small people in my life who make the biggest impact.  Sometimes, I forget this.  But not today.
I decided I would make today a day to notice, to observe, to appreciate all of the little things that make my small people special to me.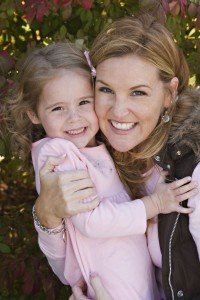 It is Delaney's smile and her ever growing vocabulary.  She loves to snuggle and can't ever stop saying, "Mommy, Look!"  I love that she still wants to hold my hand, and never gets up from a nap without giving me a hug. She isn't the best eater, but when she says, "Mommy, thanks for making a great dinner.", I absolutely melt. I love that whenever I sing-song, "Delaney is….." , she sing-songs right back, "A fuzzy bunny!"    Right now she is a bit under the weather.  Her croupy cough makes her seem so vulnerable.  It is terrible, I know, but I love it when she is vulnerable – when she needs me.  I adore saying prayers with her at the end of the day.  She always says, "And thank you for a beeee-you-ti-ful day."  Every day, I can see more of her "baby" leaving, and more of the little girl she is rapidly becoming.  She sings constantly – half of the time she makes it up – the other half, she is still singing Christmas carols, punctuated by the odd Barbie Diamond Castle ballad. She works so hard to teach her little brother and loves to learn. She is definitely my little angel.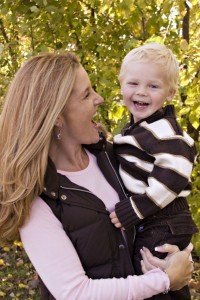 And her little brother, well, he is 2 and very good at it.  But today, I focused only on the fantastic and amazing in him.  His smile gets me every single time.  He could tell me he just wrote a cuss word on the wall with a Sharpie and I would still have to stifle a smile when he turns that little face on me.  I can't get enough of his hugs.  When I put him down for a nap, when I walk out the front door, when I leave him in the day care at the gym, he follows me saying, "You need give me 'nother hug and kish."  I can't resist.  I love that the first thing he does when he sees me after nap is to wrap his chubby little arms around my neck and smile.  Inevitably he then says, "Mommy, I missed you while I was sleeping." (cue tears)  Every night when he goes to bed, we exchange our verbal good night, "I love you, my buddy." and "I love you my mommy."  I smile from the inside out when I hold his hand and when he asks me to skip with him instead of walk.  He always says, "Mommy, will you be my baby?" when he wants me to hold him so he can drink his milk. He always has a ball in his hand: a basketball, a baseball, a football. And he wants nothing more in life than for me or Daddy to play with him.  Such a sweet little buddy.
I've had a few days lately that have lead me to push my gratitude for my little ones to the back of my mind.  I have found myself annoyed by the many big and small things that should bring me joy and remind me of how blessed I truly am. 
Today was an exercise.  The goal, to shift my attitude and bring me back to the place I belong: the place where the itty-bitty moments of motherhood are Extraordinary.