As if the mudslinging commercials and the signs on every. single. street corner weren't enough….
This is what my kids (and our friend's kiddos) looked like after our local 4th of July parade this election year…
Miniature walking billboards for any candidate who passed out a 'sticker' to any unsuspecting small person….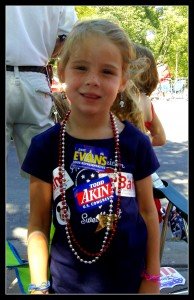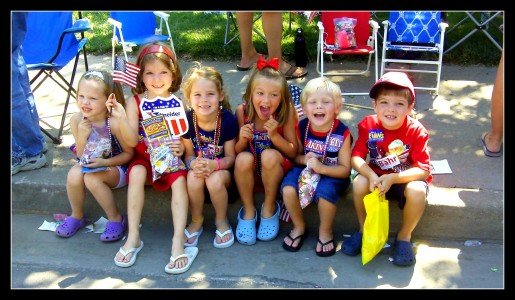 For the record….  I'm not a fan of this type of advertising.  My kids think 'STICKER!!!'
I think Political Tactic….