Just what about me wanting my 15 year old babysitter to NOT go back to school on Monday is wrong?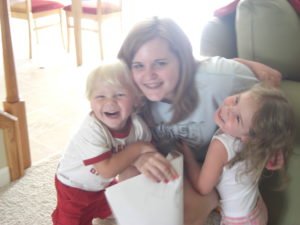 This girl gets the credit for preserving much of my sanity this summer.  She PLAYS with Coop and Delaney.  She paints Delaney's nails, she takes them on walks, she feeds them lunch, she actually gets them to eat (that in and of itself deserves some kind of medal), she plays baseball with Cooper, she tolerates their hugs and even understands when she has to stand outside out front door for an extra minute so Delaney can be the one to open the door.
Good luck in school Marie! Only 9 months til next summer….but who's counting?