At 6pm when your little one was up most of the night before coughing….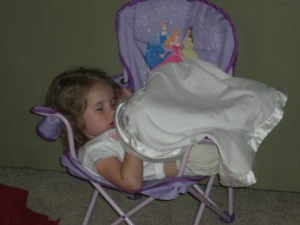 When your little guy things the band is too loud…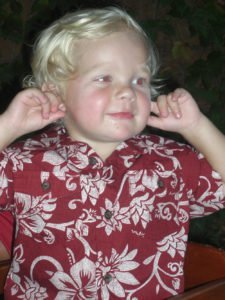 When your little girl starts preschool….(and she lets her little brother think he is too)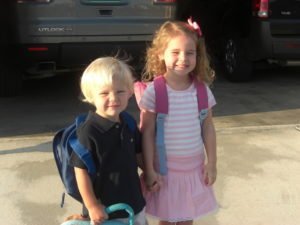 When your husband asks you for a favor (like, "Can you please make sugar cookies with a black letter 'M' on them for my clients?  I only need about 4 dozen or so) And you do it, because, well, you Rock!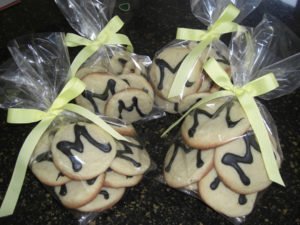 When your baby starts to turn into a little girl….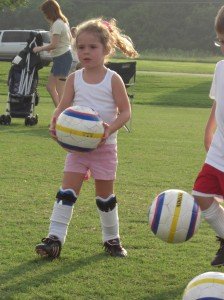 When she knows it is hard on you….so, she goes out of her way to remind you that she's still the little one you know best….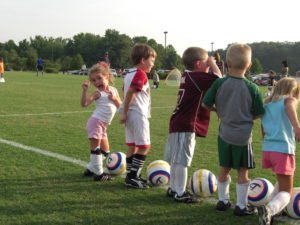 When you try to make little Mizzou fans pose for too long….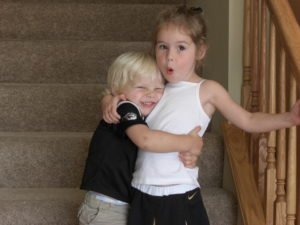 When Mommy and Daddy get some time on their own to tailgate and watch college football with friends…
(See JP…promised I'd post the pics!)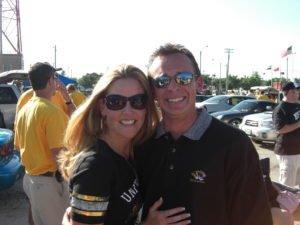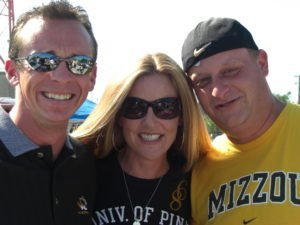 When people get the United States Flag and their clothing confused….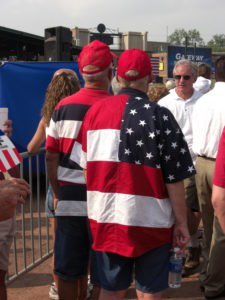 When the Star Spangled Banner moves you to action…..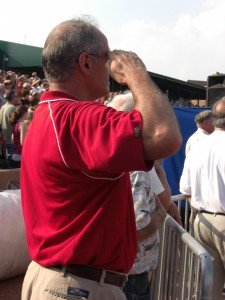 When the sweetest little girl in the world wants to protect her baby brother from the thunderstorms that scare him…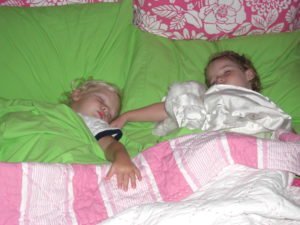 When Mommy signs off and goes to bed…..