When I tell you I count the days until Summer is here each year, I promise I am not exaggerating. I am always dying to get outside, to play, to run around with my small people, to absorb every ounce of sunshine Mother Nature is winning to give me AND all the free time we deserve after a year of being bound by a full schedule of school of multiple team sports.
My small people stay strong with travel baseball and softball from March through July…but we do try to make sure we still enjoy family time whenever possible.
Naturally, this means I'm always brainstorming some fabulous ideas of Summer Family Weekend Fun. Here are my favorite ideas: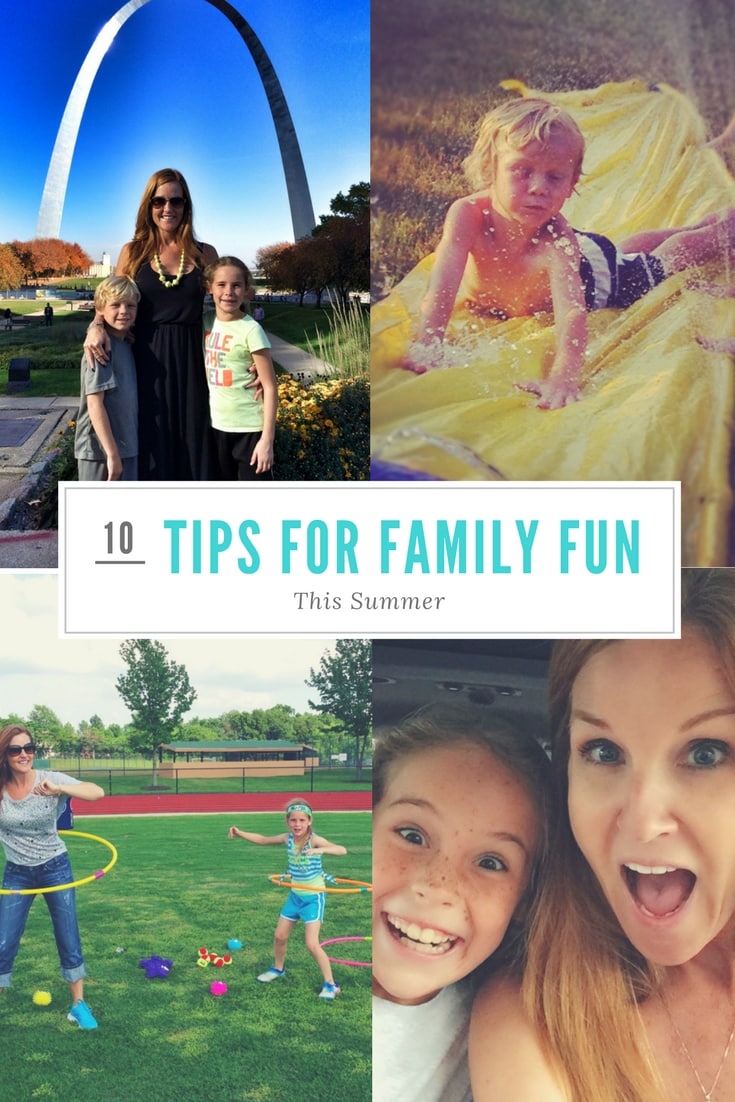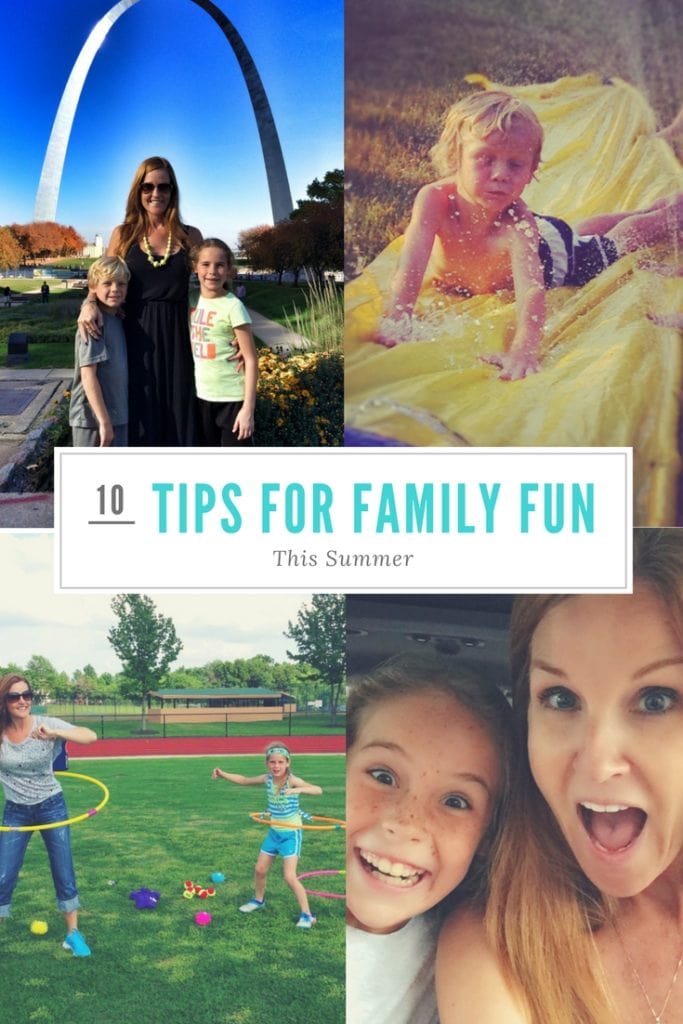 10 Tips for Family Weekend Fun this Summer
1) Dis-organized Sports: After a full year of baseball, basketball, softball, flag football and lacrosse  – complete with uniforms, strict practices, timeframes and coaches…head outside for a sporty, disorganized event. Bring the balls, the bats, invite the neighborhood kids if you want, combine rules and see what happens. Make it fun!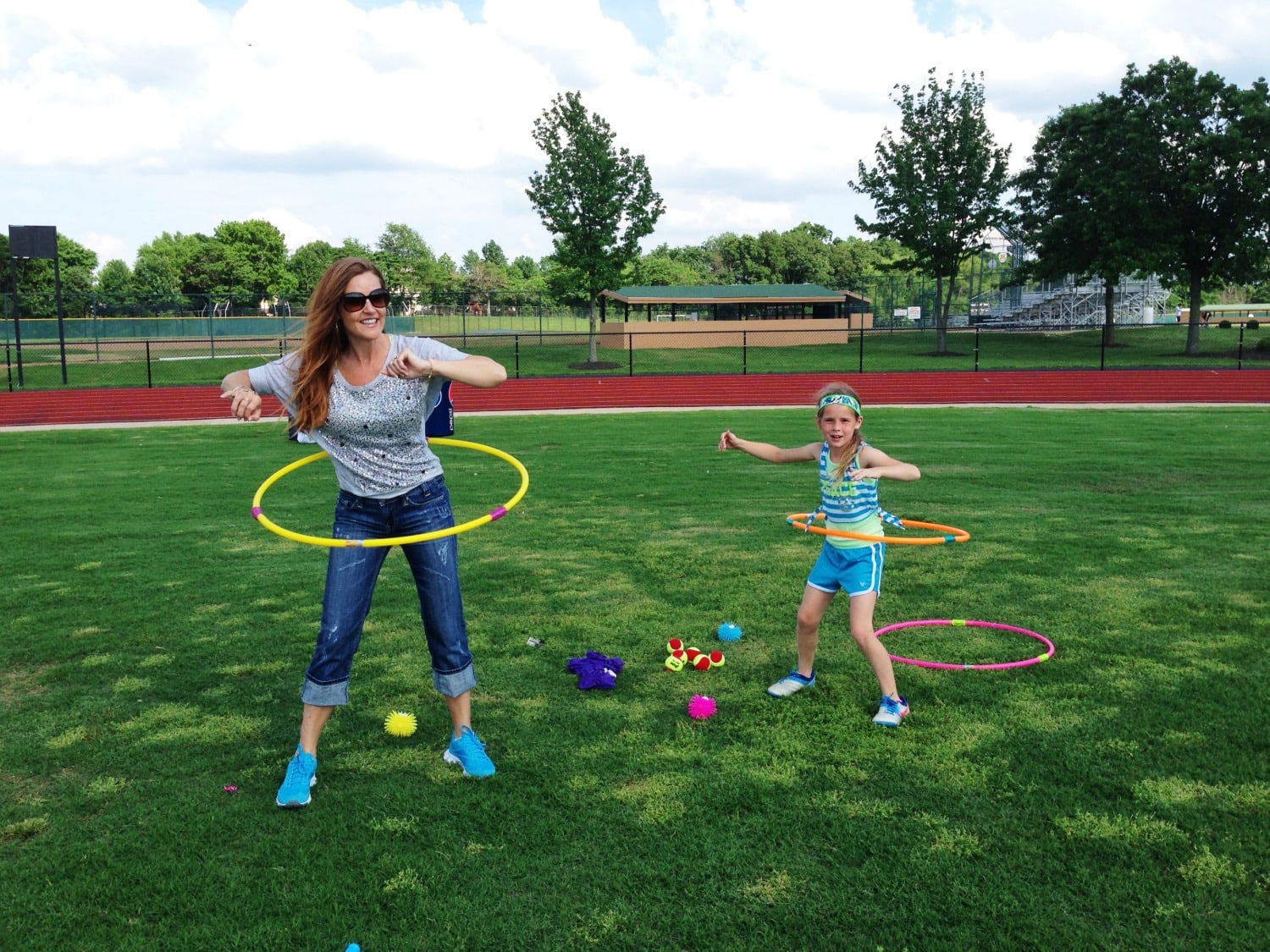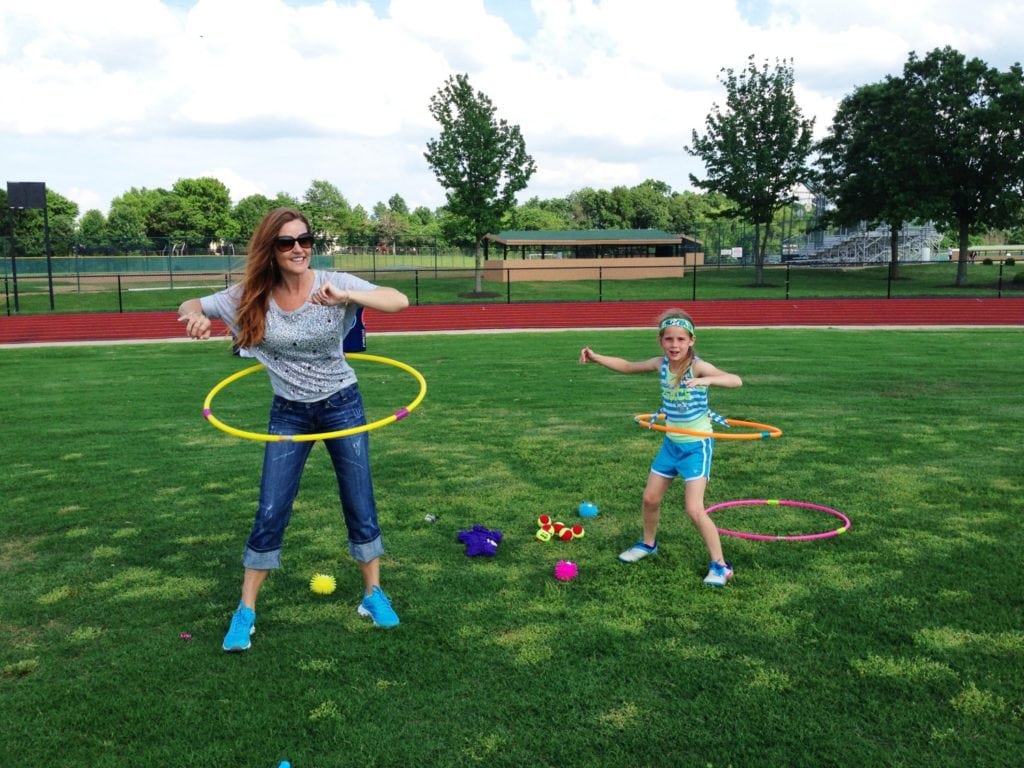 2)
Selfie Taking Contest
– If I leave my phone alone for mere moments, SOMEONE in my house will take a picture of themselves making a funny face. Clearly my family is related. Take advantage of the good humor and make a contest out of it. Loser buys family ice cream.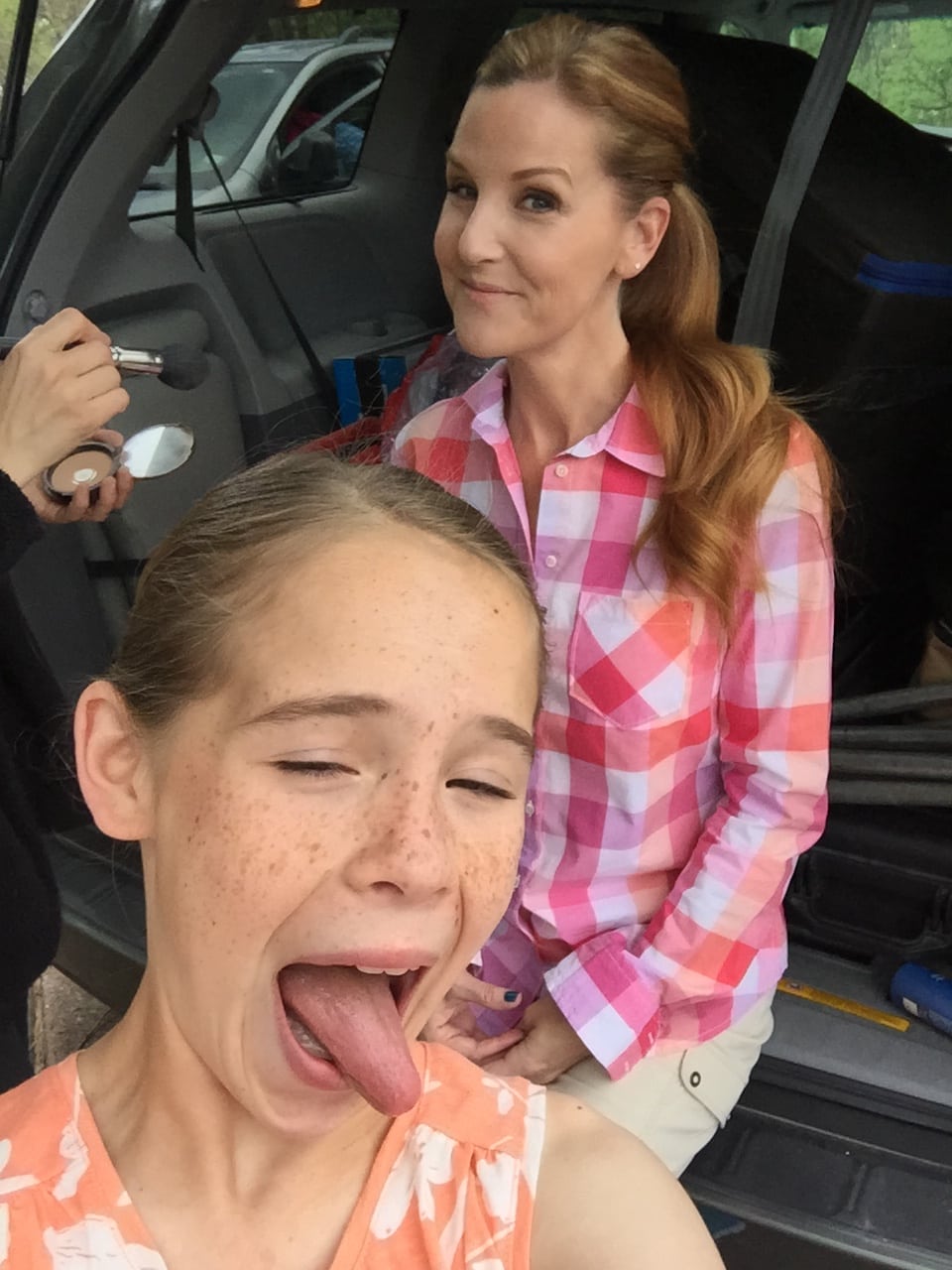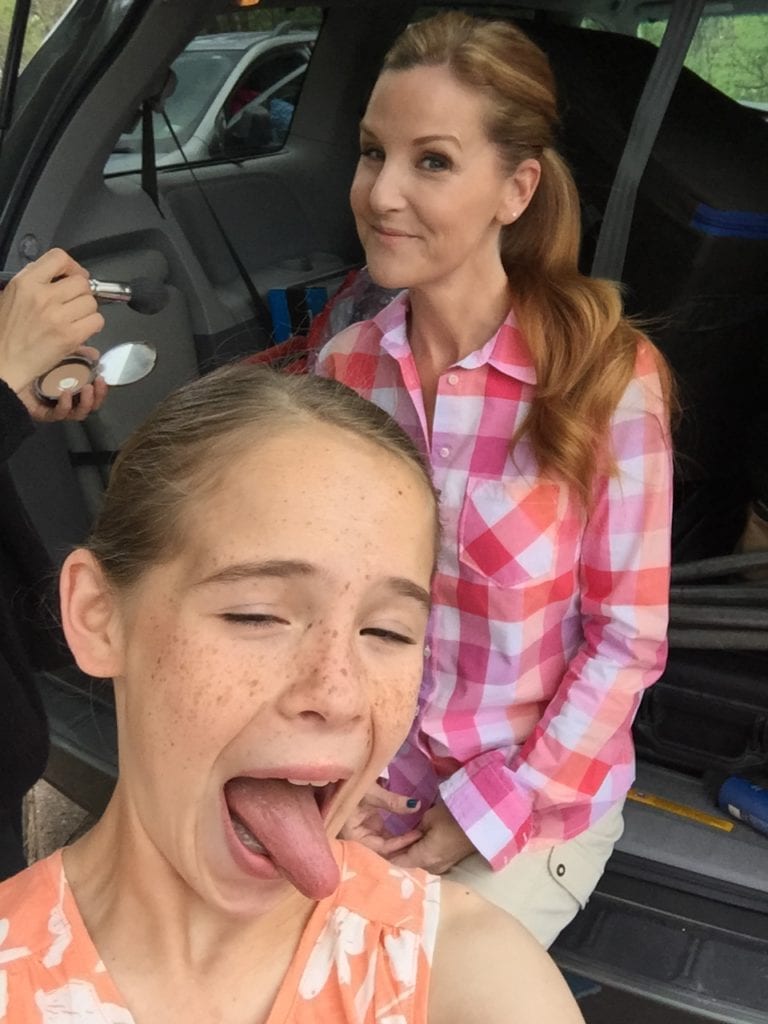 3)
Explore Your City
– Wherever you might live in this beautiful country of ours – I guarantee there is SOMETHING you haven't seen. Take a quick poll on Facebook if you must and ask friends and family who live far away what they most wish they could see in your fair land. It might be a landmark, an amusement part or a restaurant. And then put it on your calendar.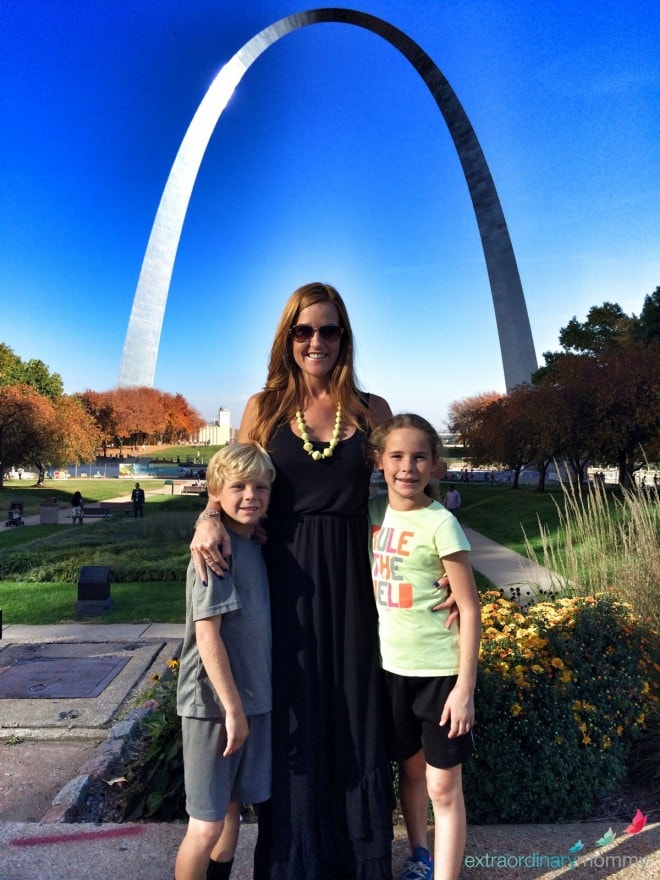 4)
Make a time Capsule
– Spend a little time together as a family collecting moments and memories of things that are important to all of you right now. Add a current newspaper, notes about popular movies and songs, favorite pictures, recent vacations, lock it away in a box and plan a date to open it again together as a family a few years from now.
5) Go for a Hike – This is another 'get outside' moment. It isn't something we do often enough, but there is such beauty in seeing nature, exploring the outdoors and talking to our kids about everything we see and experience.
6) Family Reading– The time we spend together reading, challenging our kids to pick up a book and lose themselves in their imagination can never be undervalued. At the beginning of the Summer, set individual and family reading goals and then check in periodically to see how you are doing. As a side note: plan Library dates as well.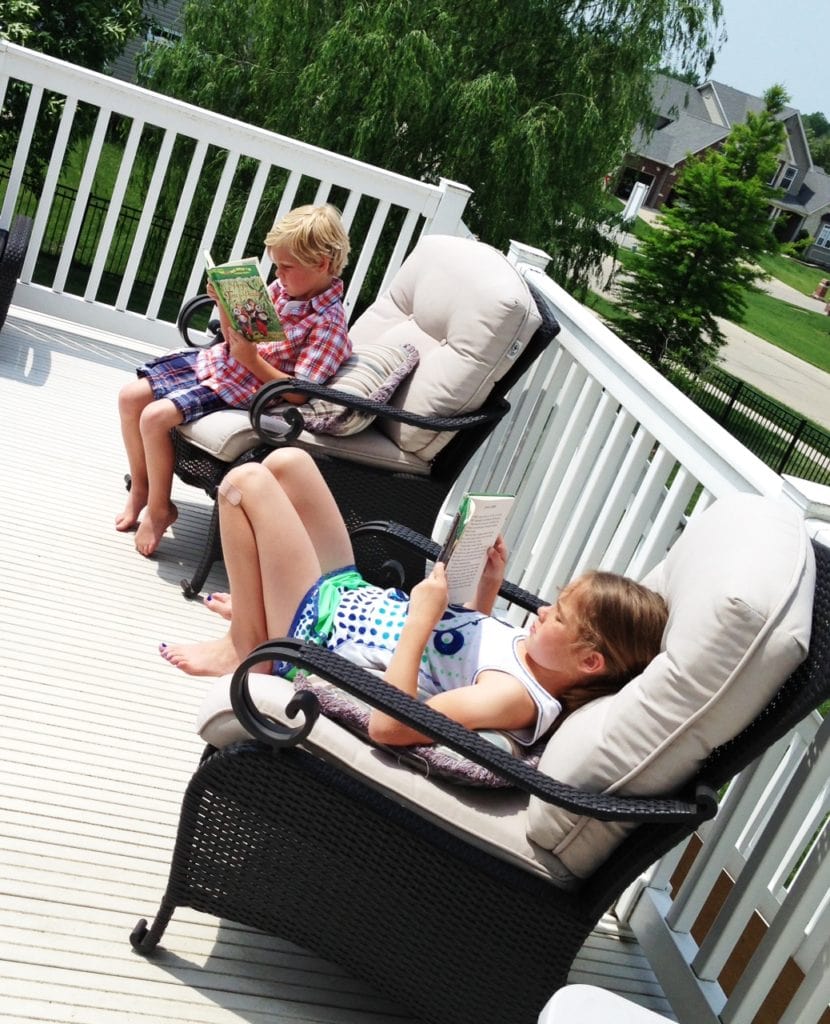 7)
Volunteer
– This is an important one in our family. There are so many opportunities to 'do good' – from dedicating time to local food banks, donating items from our home to charities, or picking up trash in a nearby park. It is possibly to dedicate a Saturday morning or a full weekend. Either way, it is time together and a great lesson for your kids to learn from what you DO, not just what you say.
8) Have a 'Yes' Day – This is a favorite for me…. announce early on a weekend that you will say 'yes' (Within reason) to whatever your kids request. Breakfast for dinner? Yes. Forts in the living room? Yes. Movie Day? Yes. You will be amazed how much fun you will have together.
9) Movie Day – Speaking of movie days…. plan one that allows you to curl up on the couch with everyone choosing a favorite, or make a day of it….heading out to lunch or dinner and seeing the 'big premiere' of the week.
10) Get Wet – You know I had to add this in here, right? What is Summer without sprinklers and getting wet in the back yard? Nothing makes my kids happier than this type of slippery craziness. And I, quite simply, can't stop smiling.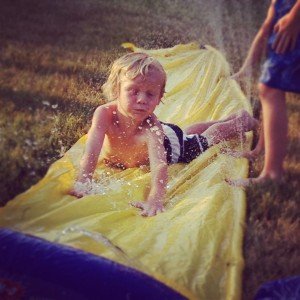 What are you weekend family fun favorites? I'd love for you to add to the list.