Hi! It's Delaney!
I went on an AMAZING trip to Los Angeles, California. We were there for a movie premiere! We saw a Gifted screening on a Fox Searchlight studio lot.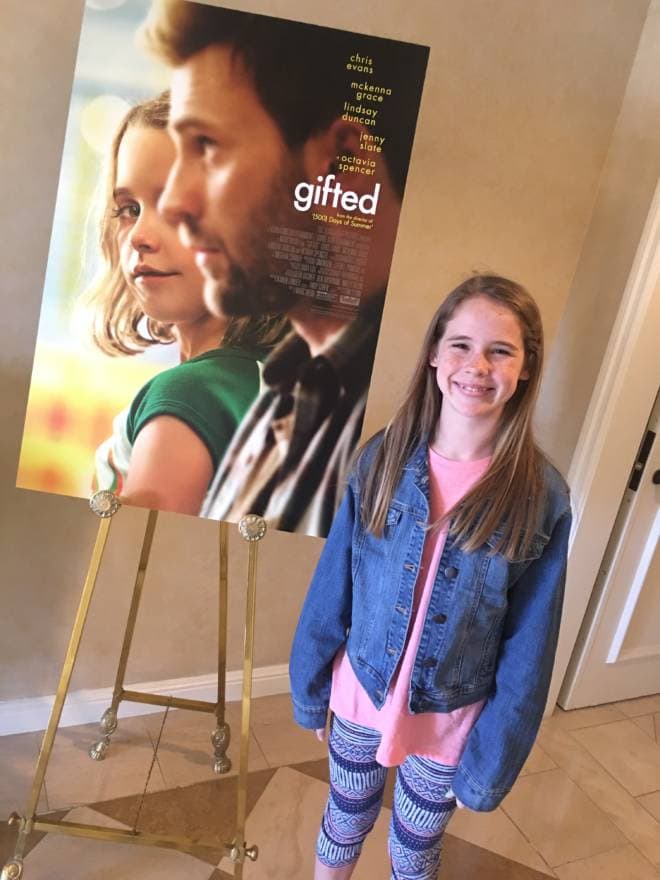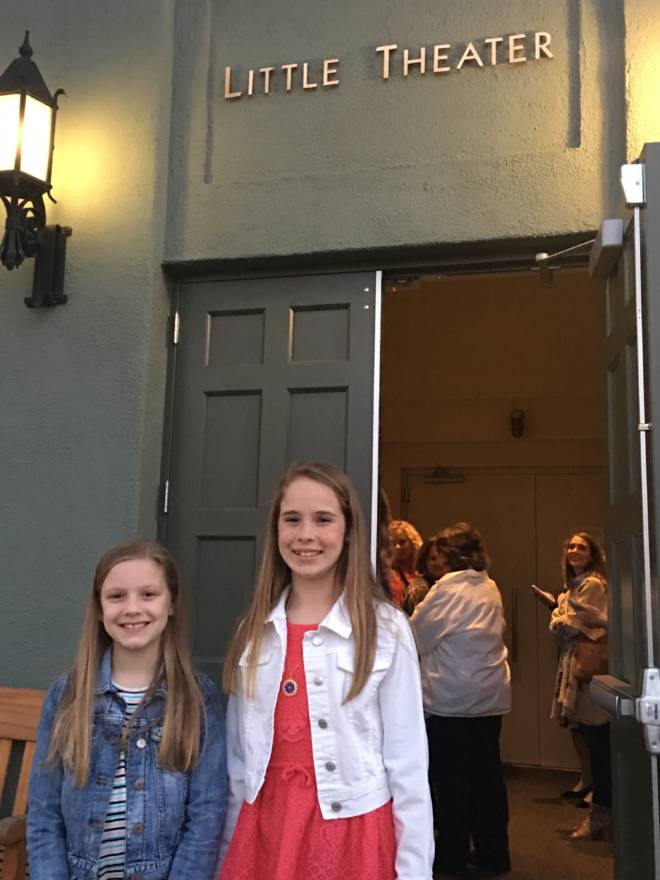 (That's my friend, Cora.)
The movie was great. I both laughed and cried. Mckenna Grace, Chris Evans, Octavia Spencer, and Jenny Slate were all amazing in the movie. Mckenna Grace plays  seven year old Mary Adler the main character. Chris Evans plays Mary Adler's uncle, Frank Adler. Octavia Spencer plays the landlord next door neighbor, Roberta. Jenny Slate plays Mary's teacher, Bonnie.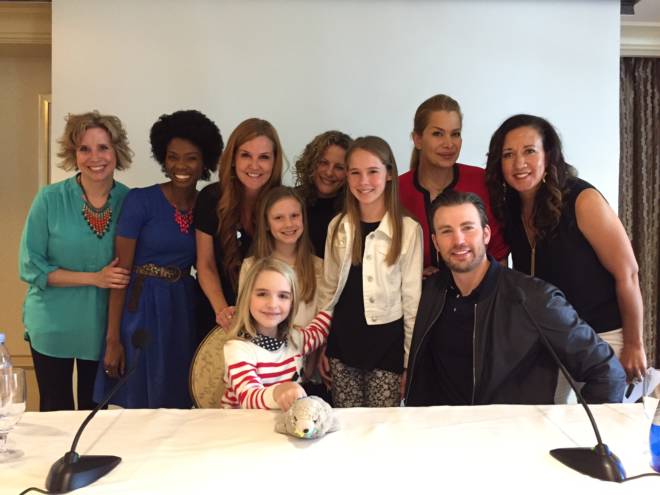 The next day, my mom and I got to interview Mckenna Grace, Chris Evans, Octavia Spencer, and Jenny Slate. All four of them were hilarious. I asked Mckenna how she learned how to memorize all of the numbers she had to write down. She remembered the numbers by a song. Her mom helped her come up with the idea. Every time Mckenna had to do a math scene she sung the little tune.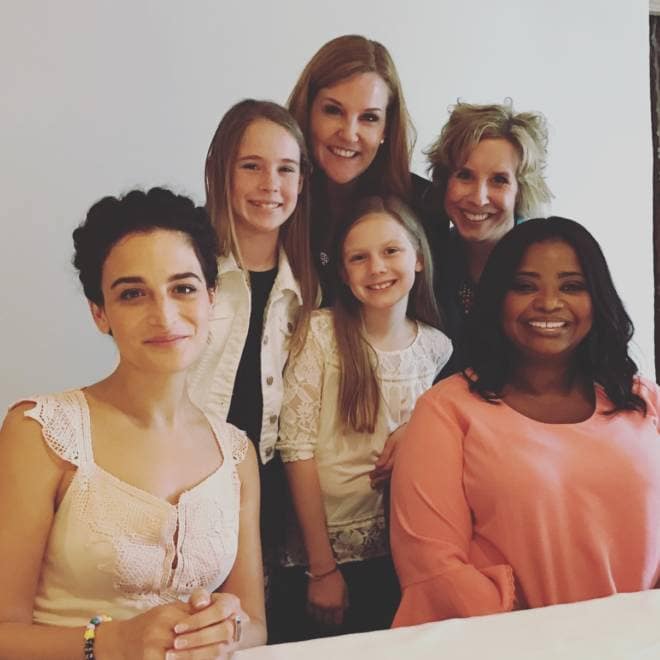 Octavia Spencer signed an autograph for my little brother because he couldn't come. You could tell Jenny Slate and Octavia Spencer were close because they kept laughing with each other.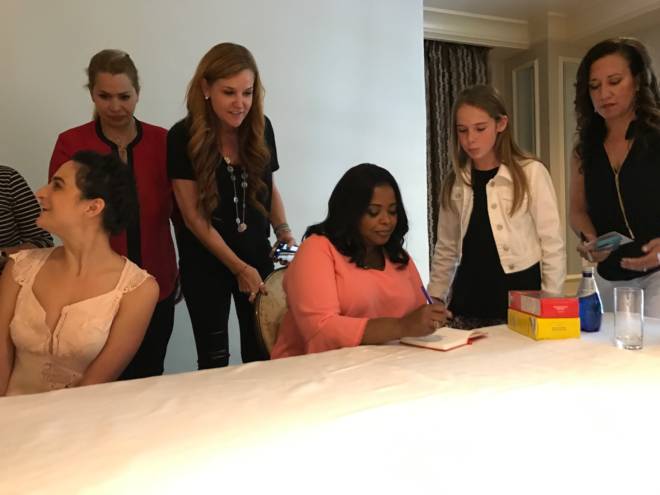 In the movie Mary Adler has a one eyed cat named Fred. Later Fred is given to a shelter and on Fred's last day Frank comes in and saves not only Fred, but the two other cats that were about to be put to sleep. This was one of my favorite scenes.
Gifted the movie partnered with Best Friends Animal Society. Best Friends brought in young kittens. I held Captain America and Athena.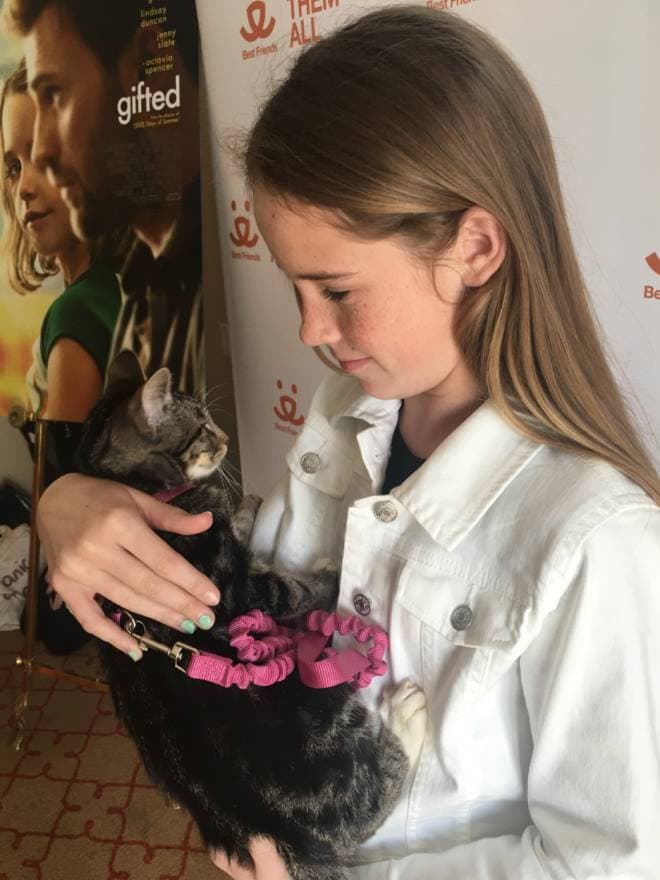 Basil and Birdie were too young to be held, so they stayed in the cage. The really cool thing was both Captain America and Athena were adopted that day.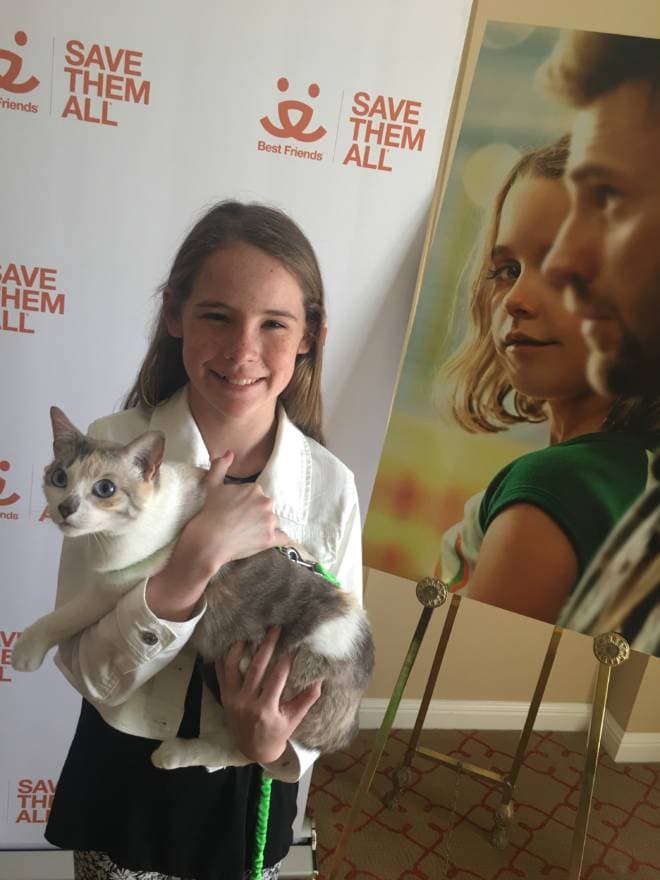 I played catch the fish with Captain America. I would move the fish rod and he would chase it. It was really funny. I really wanted to adopt a cat.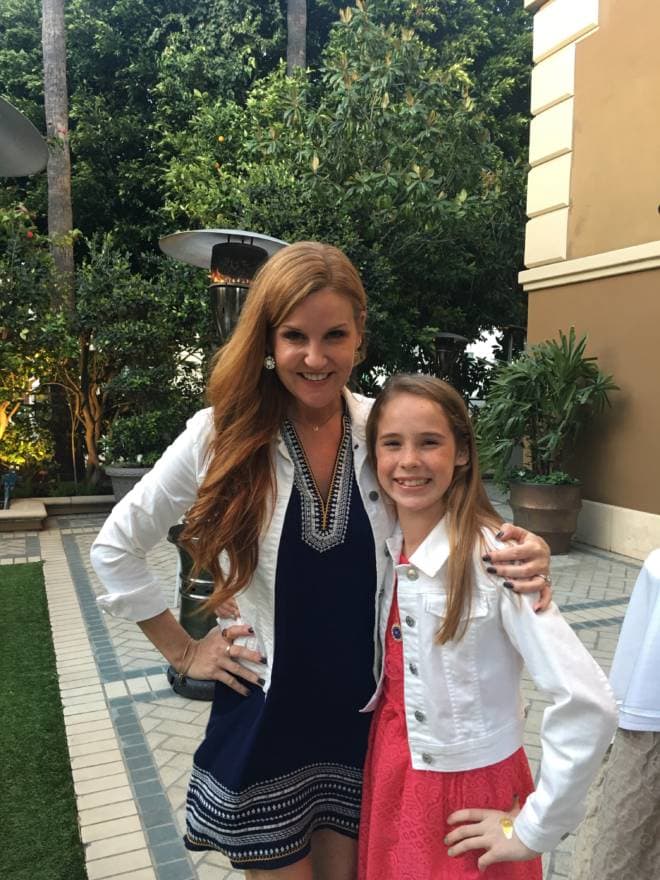 I'm so grateful I had the opportunity to have these experiences with my mom.
Gifted opens on April 7th.
(For a bit more on Gifted, here is my mom's take on our experience and why you must see the movie!)