I have always been secretly addicted to fashion. In the way that a little girl might love to bury herself for hours in her mother's closet, accessories and makeup, I can't seem to get enough of the industry's latest trends and styles. Traditionally, this site has not been a haven for the fashion-starved, though I do my best to juggle my stylish side with both motherhood and entrepreneurship.
I am delighted to have some extremely fashionable friends in this space and I was honored when a few of them asked me to join them as both a panelist and member of their fashion show at their 2nd Annual event in New York City this past week: Fashion Forward. Vera Sweeney of Lady and the Blog, Nicole Feliciano of MomTrends, Audrey McClelland of MomGenerations and Brooke Stewart of Power Moms Media certainly know how to host an event.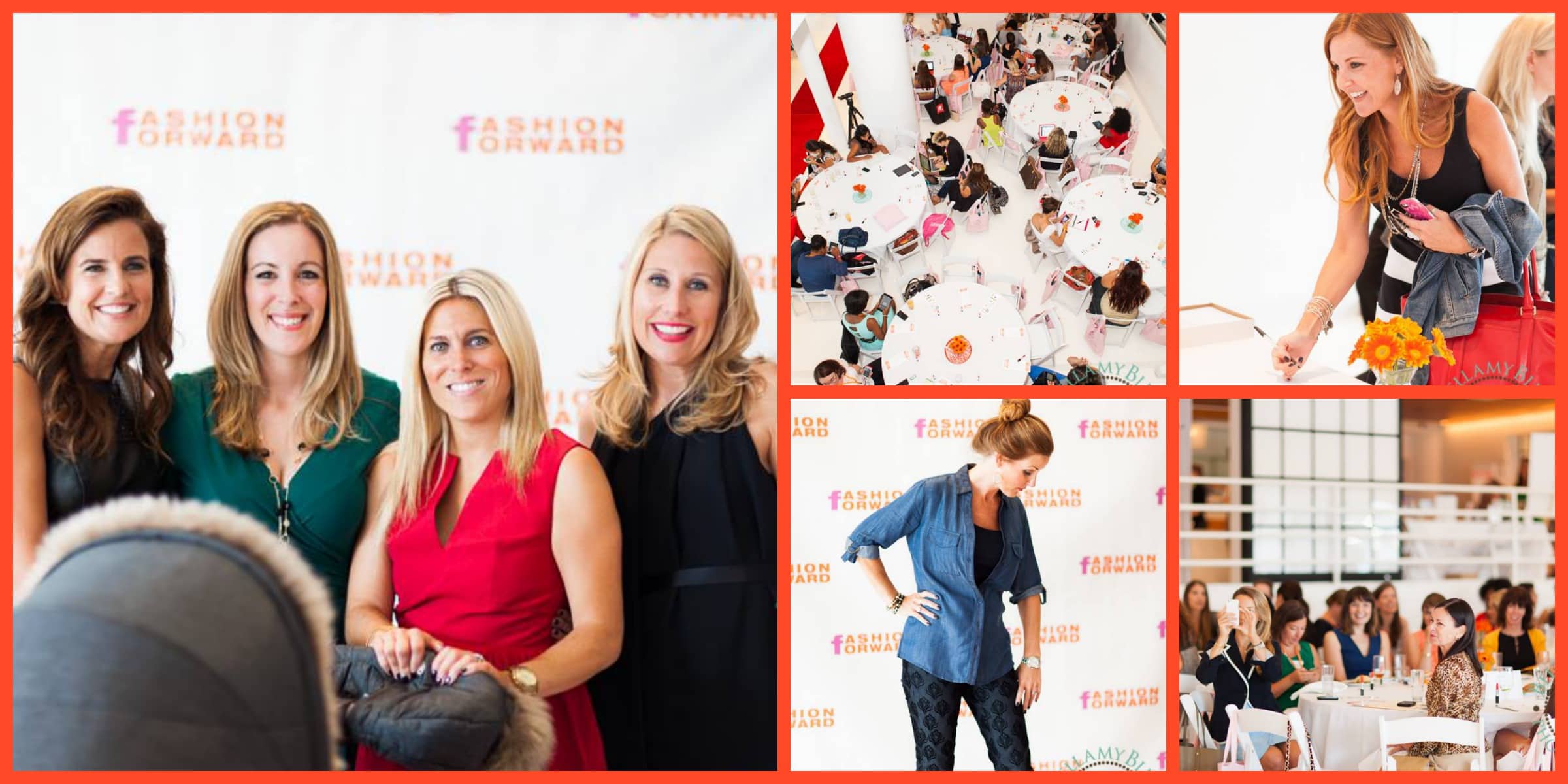 I have talked before about my desire to continuously surround myself by brilliant women and this event was no exception. As I sat looking around the room – a stunning venue – at 404 in the city – I was struck by how difficult it would be for an 'outsider' to gauge the current fashions by what was on display on the 100+ women in the room. Each woman was so at ease with herself, with her own version of style…. from the bright blues of the season to five inch heels, from flowing skirts to skinny jeans, from traditional black and high buns to long beachy waves…. I loved everything about the true individuality of fashion that brought so many women to one place at one time.
The common thread in the room, in addition to the evident style, was the desire for connection and business and brand improvement. I find, like me, so many women, love to learn – and the collection of panels brought together was wonderful.  'Creating Winning Partnerships with Brands'…. a conversation that included American Express, GM, Calypso St. Barth and Reality Star, Countess LuAnn de Lesseps opened the door to creating long term relationships between bloggers and brands.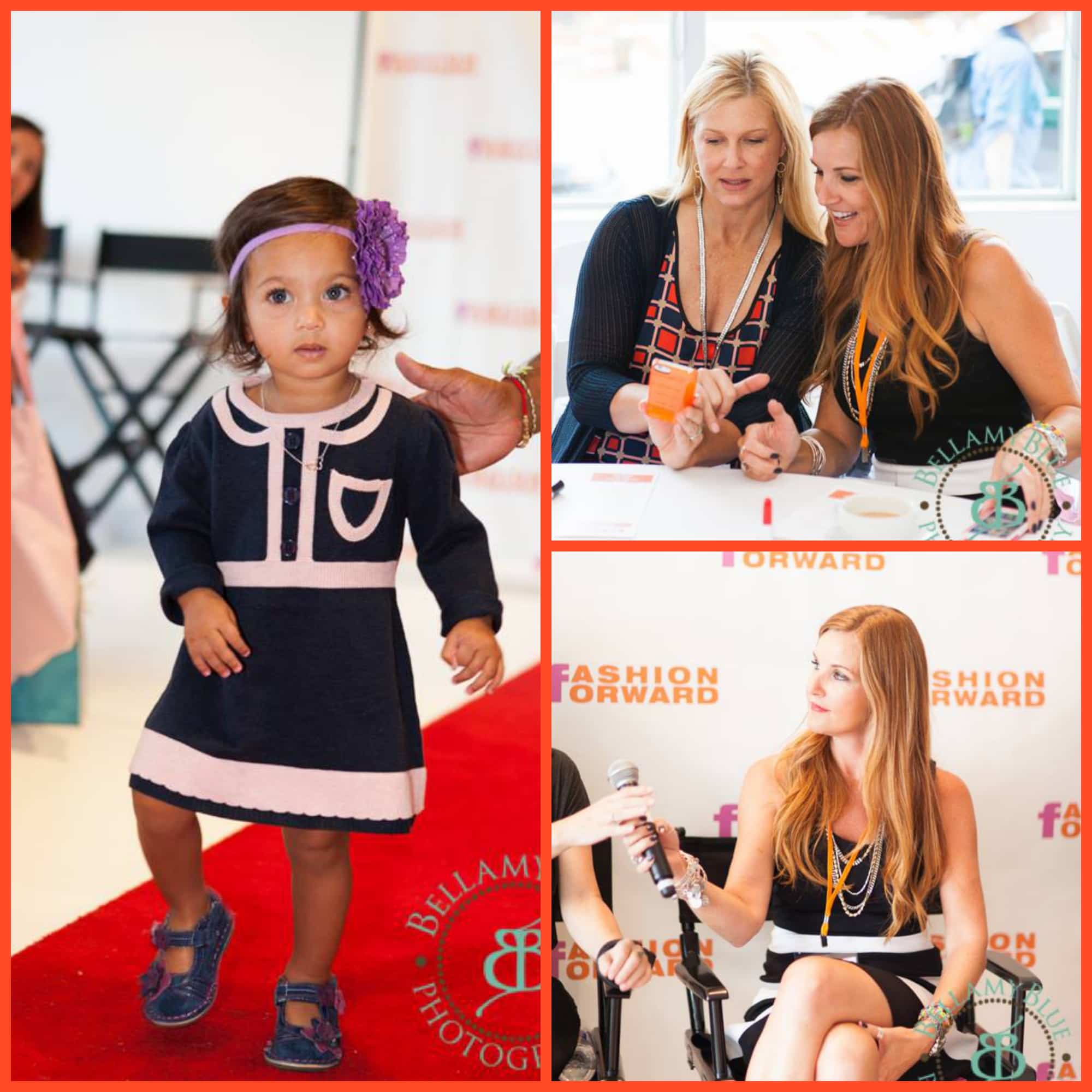 It couldn't be a fashion and style event without a Fashion Show – both a children's (ADORABLE!) and of course, the adult version and a  Trendsetting and Style panel which included celebrity stylist Phillip Bloch, celebrity hair stylist Sarah Potempa, Beauty Editor Erica Metzler of Ladies Home Journal and Lenore Moritz Vice President, Communications for  Digital & Integrated Media at NBC Universal.
My true hope is that my panel, the PowerHouse Players conversation with the extraordinary  Liz Gumbinner of Cool Mom Picks and Cool Mom Tech Yuli Ziv, Founder & CEO of Style Coalition and Melisa Fluhr of Project Nursery left attendees with the tools to 'up' their digital game. I have never attended an event that didn't leave me with something that I could do to make myself and my brand better. This panel held some nuggets that I immediately put into practice. While I focused on YouTube, Liz tackled Twitter, Yuli focused on blogs and Melisa made sure we left knowing more about Pinterest than when we arrived.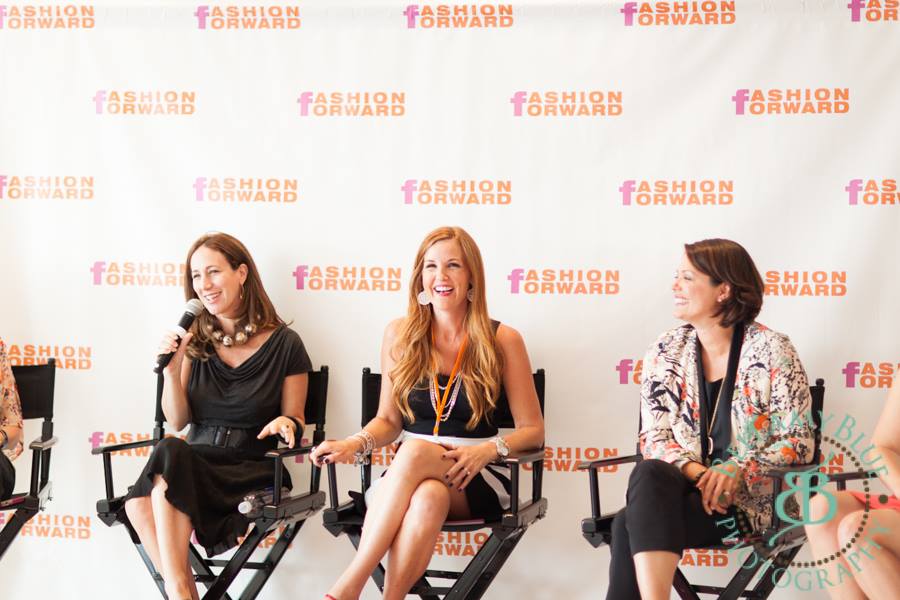 A few highlights:
Think before you tweet – know that all tweets are archived in the Library of Congress. Forever.
Be YOU on Twitter – share your wisdom instead of the 'famous quotes' of others
Be judicious about the people/brands you work with – you CAN say no
Keep your 'Pin' descriptions short and sweet to increase repins
Have a 'pin it' button available on the mobile version of your site
Understand/know your WHY – Why do you do what you do?
To improve via video, you must DO IT
Highly produced video is good (though pricey), but real/raw video is REAL and YOU
Thank you to this amazing collection of women for hosting Fashion Forward….and to the brilliant women who attended… it was such a joy to see so many people I love in one place, to meet so many new faces and to learn so much.
All photographs were taken by Bellamy Blue Photography © 2013