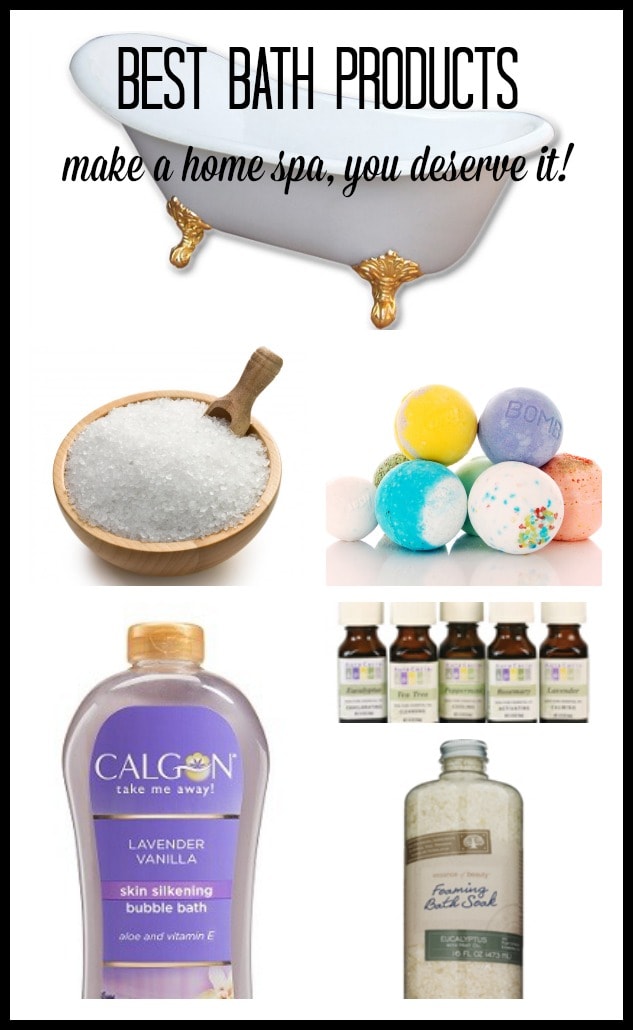 You deserve a nightly spa treatment
The most decadent and important thing that I do for myself is take a long, luxurious bath most nights. Blessed with a full life with three children, a heavy work schedule, packed days and frenetic early evenings carting the kids to activities, my nightly bath keeps me sane.
I have spent years, years I tell you!, nursing babies, cajoling toddlers and pleading with preschoolers to go to sleep. However now all three kids are so wiped out after their own busy days, by eight or nine o'clock the night is mine.
My bath has become my new nightcap.
Baths are healthy
The benefits of a great bath are wide and wonderful. A bath before bed promotes better sleep, especially when combined with a break from electronic devices. The warm water relaxes your muscles, soothing them after stresses both physical and psychological. Combine your bath with a hot cup of herbal tea and a good book, and you have created a haven in the midst of your crazy world.
With the children back in school and carpools, PTA meetings and sports practices in full swing, you totally deserve that haven.
Great product picks
A hot bath is one of the few luxuries in life that is still completely free. However, it is easy and uber affordable to up your bath's home spa factor with a few reasonable add-ons. Here are my favorites.
Calgon Lavender Vanilla Bubble Bath $3.50 – Now I finally really "get" those old school "Calgon, take me away commercials." This is the most sudsy, sweet smelling and reasonable bubble bath I have ever used. The lavender vanilla fragrance is so calming.
CVS Essence of Beauty Eucalyptus with Mint Oil Foaming Bath Soak $10 – This combination of sea salts and essential oils of eucalyptus and mint is a two-fer of aromatherapy and softening of your skin.
CVS Epsom Salt $5 – This massive bag of epsom salt is so cheap but so helpful to the bod. The magnesium sulfate helps sooth sore muscles, eliminate toxins, reduces bloating plus so many more health benefits. Excess stress and adrenaline are believed to drain our bodies of magnesium, a natural stress reliever, and epsom salts help replete our stores.
Aura Cacia Essential Oil $10-20 per .25 oz – After dumping in a cup of epsom salts, add some drops of your favorite soothing essential oil. Right now I'm into frankincense…yes, as in the Wise Men. It has a incense-y, earthy smell I find relaxing.
LUSH Bath Bombs $5-6 – If you have seen the LUSH stores in your local mall, you know that it looks like a candy store. These big globes of foaming bath salts and fragrant oils are candy treats for your skin. Many of them turn your bath water to fun colors and they are so much fun to watch fizz and pop. You will emerge from your bath feeling decadent and perfumed.
Now what are you waiting for? Start those faucets!