With Valentine's Day right around the corner, I've found that my wardrobe choices are turning towards lots of pinks and reds. I just can't help but get festive and embrace my feminine side! But that does not mean that I'm rocking little red dresses daily. So today I'm sharing my top pink and red finds that will take you from everyday life to date night all in time for Valentine's Day!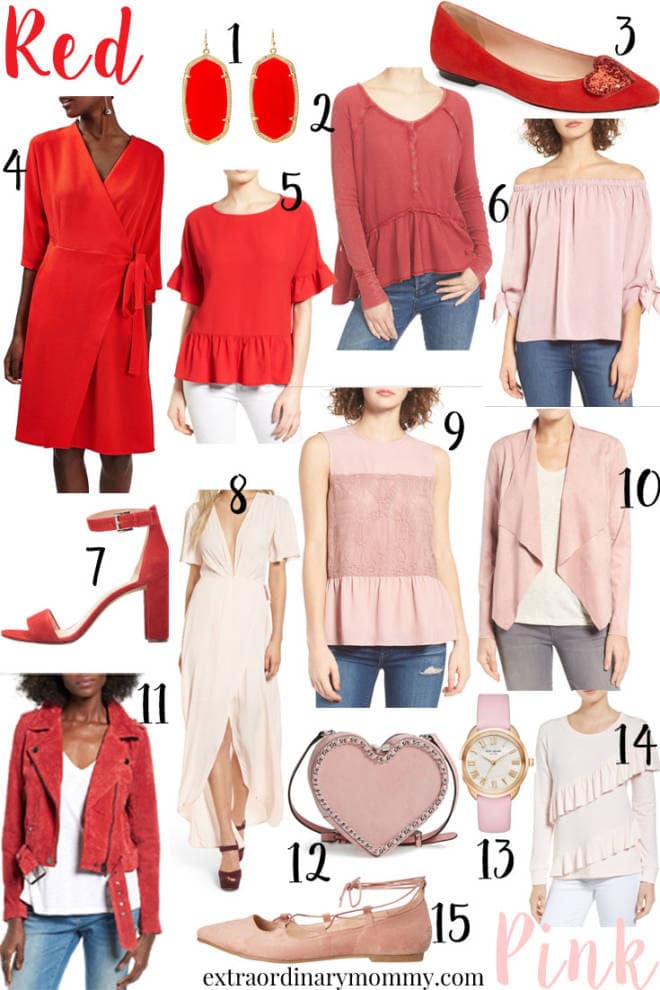 1 | 2 | 3 | 4 | 5 | 6 | 7 | 8 | 9 | 10 | 11 | 12 | 13 | 14 | 15
For your most casual days, you'll love this pink ruffle sweatshirt or red thermal tee to pair with jeans! Searching for the perfect outfit topper? Try love this pink draped suede jacket or red suede moto style!
If you're office bound, this red ruffle hem top would look great with dress pants or a skirt. This pink lace top is also perfect for work, especially when paired with a blazer!
For date night, you'll love this pink off shoulder top. Or really step up your style with a red midi wrap dress or deep v wrap dress!
And don't forget about the perfect accessories! I love these red drop earrings and this pink heart-shaped bag! This blush lace-up flats are a perfect neutral for all your outfits, or try the statement-making red heart flats! If you prefer heels, you'll love these red block heeled sandals!
Do you enjoy dressing in red or pink for Valentine's Day? What is your ideal Valentine's Day style?