I probably drive her crazy most of the time.  And I know she does her share too.  Sometimes I want to hang my sweet girl upside down from the ceiling fan (from her toes) but not today.
Today she was sweet.  Today we bonded.  Today we stopped to smell the flowers together. Literally.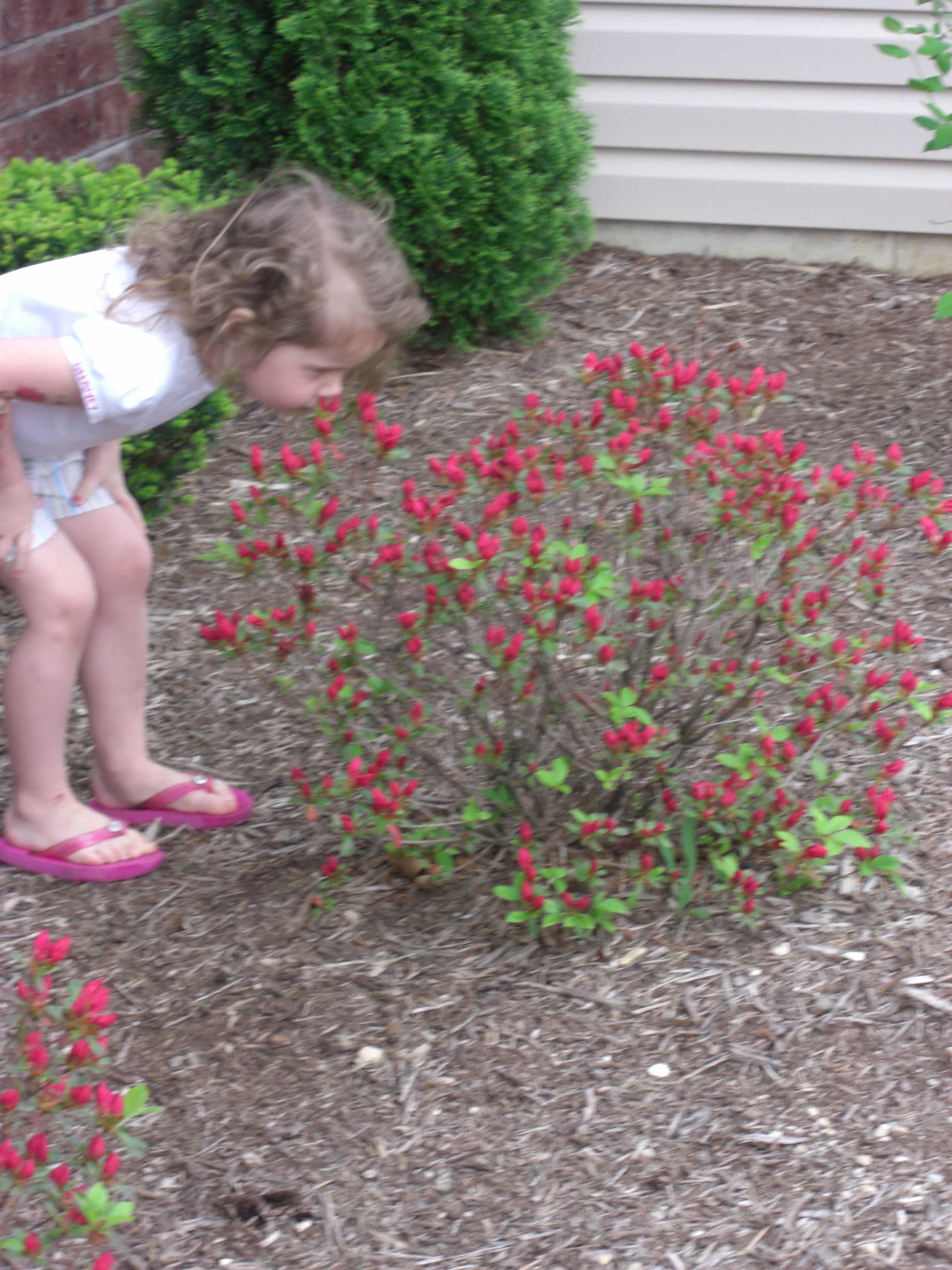 Today…I taught her how to plant flowers (I say that as though I really know what I'm doing…not so much) It was divine, because she listened to me.  We added the dirt, we planted the flowers and Mini did the watering.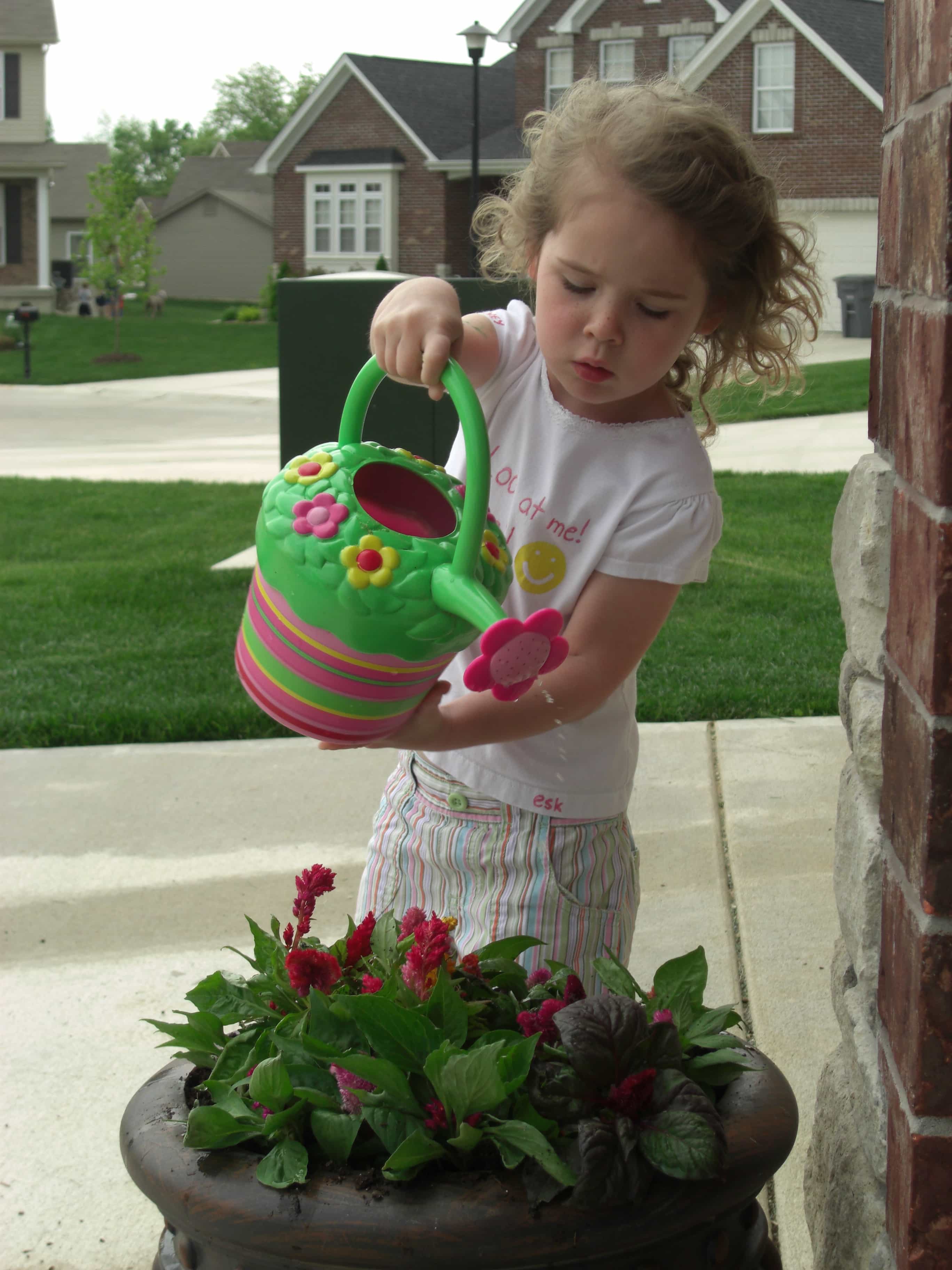 Don't the flowers look pretty?  (I hope they don't die)
When we came back inside….I asked if she wanted to help me make dinner.  She was thrilled.  It must have been karma that she join me in the kitchen..b/c just then, a package arrived.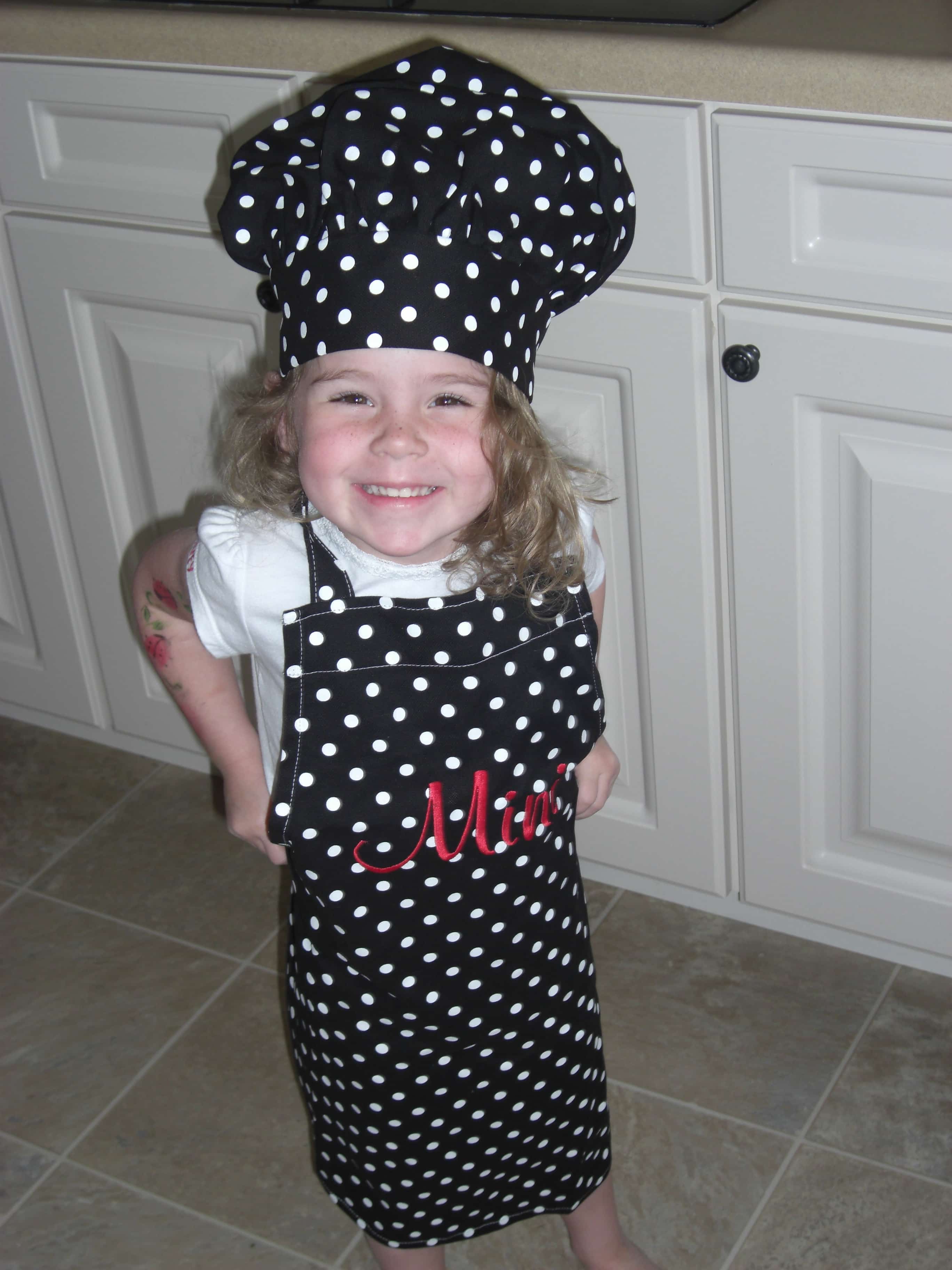 I could just eat her up!  Her little apron says Mini. (the nickname she had before she was born).  But, my absolute favorite moment came in response to telling her she was my favorite little chef.  She said, "Wait!  I'm a shepherd?  Like little Ratatouille?  That's so cool!  I'm a shepherd!"
I adore the way she is making the English language her very own.
Today….my girl and I.  No tantrums.  No arguing.  Just planting and laughing and cooking.
She's the best.