I don't think I could possibly love my husband any more than I do.  Let me tell you why…..
He's a human jungle gym for the kids. (Even when he is heading out the door to an important meeting)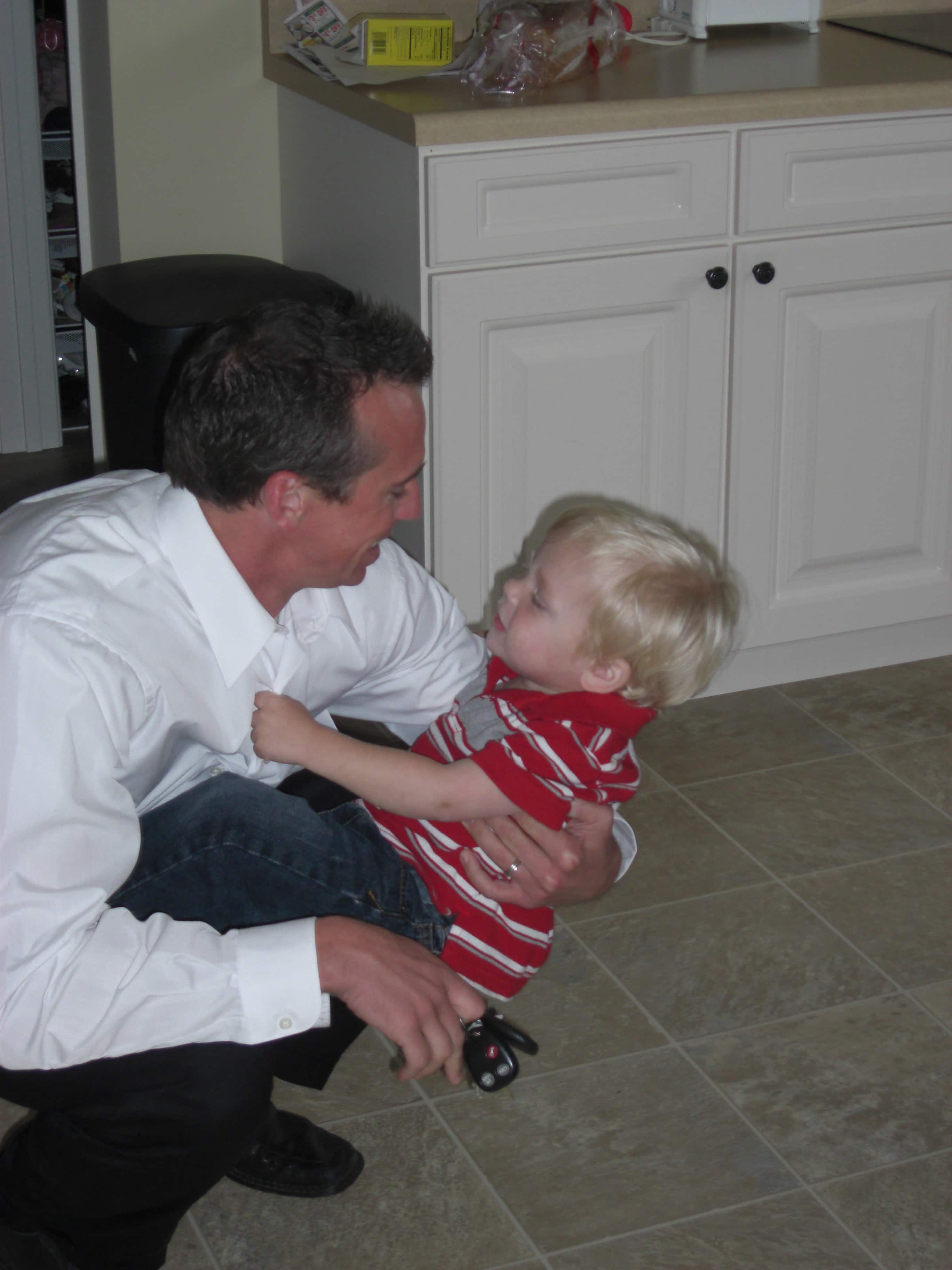 He gets up as quickly as I do for a child distress call in the middle of the night.  He makes me laugh.  He makes the kids laugh.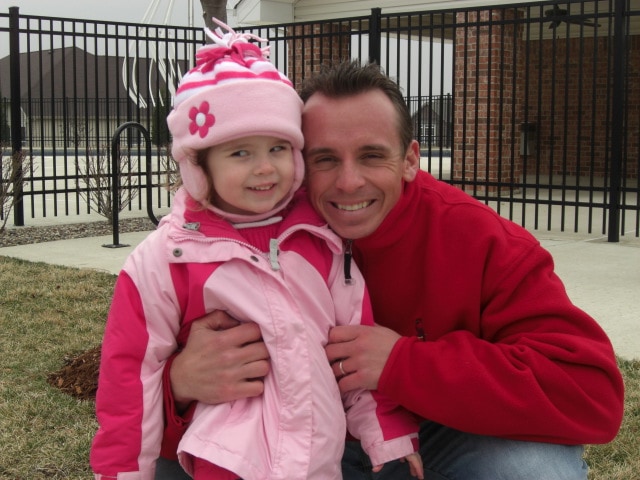 He can do a great Scooby Doo impression.  He never gets tired of 'Do it again, Daddy!'  He recognizes when I need some time by myself and will offer to take the kids outside.  He tells me I'm the best Mommy in the world.  He loves to snuggle at nighttime.  He will tackle giving bathtime all by himself.  He can't wait to be Mini's t-ball coach this summer.  He rocks Coop every night before bedtime and sings 'Take Me Out to the Ball Game'.  He gives me time in the evening to work.  He'll take one for the team and watch 'Made of Honor' with me at the movies.  He is the hardest worker I know.  He puts his family above everything else.  He is not afraid to be goofy. He is witty and intelligent.  He has already made plans for Mother's Day.  Every special event (birthday, anniversary, Mother's Day, Christmas) he writes me a beautiful letter…either from him, or from the kids filled with love and sweet memories: (this letter came with an exquisite pendant with both Mini and Coop's birthstones:)
Merry Christmas, Mommy-
With this gift, we will always be over your heart.  You have the biggest heart of all, Mommy.  You love us with it soooooo much and more.  Alexandrite and Ruby are our birthstones, just in case you didn't know.  Tooper is Alexandrite and I'm Ruby.  I'm not a movie star.   I'm Delaney.  Since I'm the big sister, I'm writing this letter.  Desde soy la grande hermana, escribiendo esta carta (just showing off my bilingual skills).
We'll never forget our births.  We'll never forget staring at your big heart for 40 weeks.  We watched it.  It just got bigger and bigger each day as we grew closer to seeing you.  We knew it got bigger because you just kept loving us more and more.  Geez…it's probably the size of Daddy's arms now because you love us so much.  Hahahahahahaha..Daddy told me to type that.
Well, Mommy, Merry Christmas from your two little Christmas Angels.  Mini D and Tooper.
He is my best friend.  He is an Extraordinary Daddy and an Extraordinary Husband.
I am one lucky girl.