I doubt that Cooper and Delaney remember attending their first St. Louis Cardinals games as they were just months old at the time, dressed head-to-toe in the appropriate Cards baby fan gear, but they've been going since they could hold their heads up, often strapped to my chest. Jeff and I carted Delaney around to so many places during her first game, surrounding her by so many sights and sounds, we, as new parents, spent an entire irrational afternoon fearing we had damaged her hearing just by having her out among loud cheering crowds.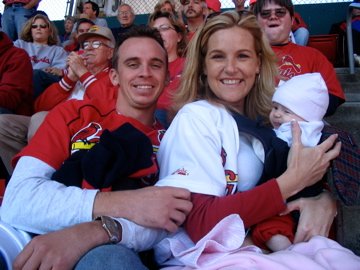 I'm a Cardinals fan by osmosis. My husband is a generational fan, having been given the love from his father and grandfather. He was required to recite the inscription on Stan Musial's statue before he was allowed to enter Busch Stadium when he was three years old…. we're just going to go ahead and say his family is serious about the game of baseball in general and St. Louis Cardinal Baseball specifically.
And Jeff and his family have passed that love down to my small people.
So, it isn't unusual for us to go to games during the regular season.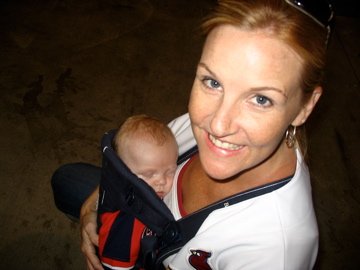 And it isn't unusual, (though some might call it…..ummm…passionate?) to see our family room mantle turn in to a shrine come October – and stay that way throughout the playoffs.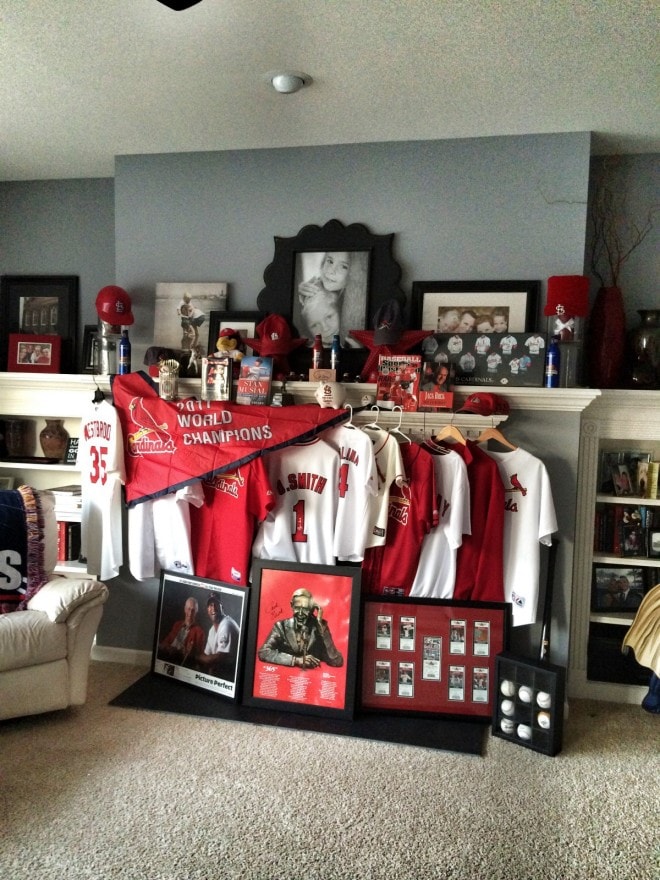 And it isn't a surprise to see my husband and son assume their positions in front of the TV, sticking with their superstitions to help their team win.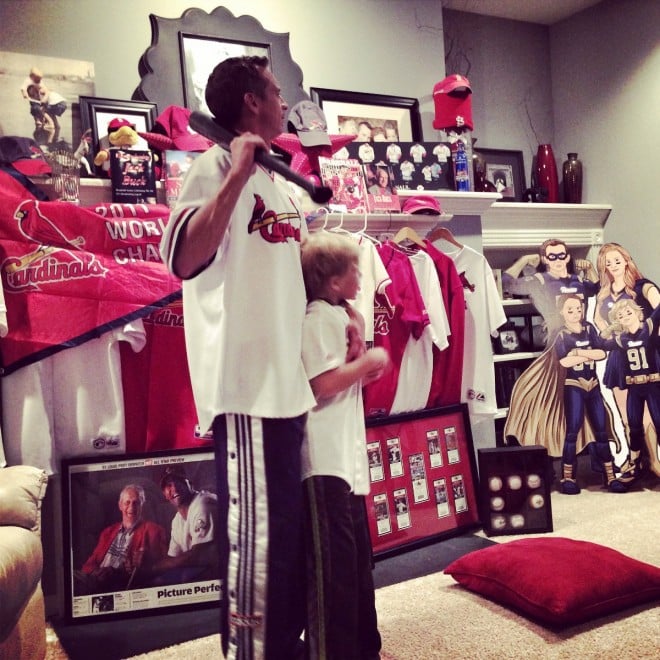 And it isn't unusual for us to make every attempt to make it to a playoff game if we can – we went as a family last year and were there for a clinching game – AMAZING.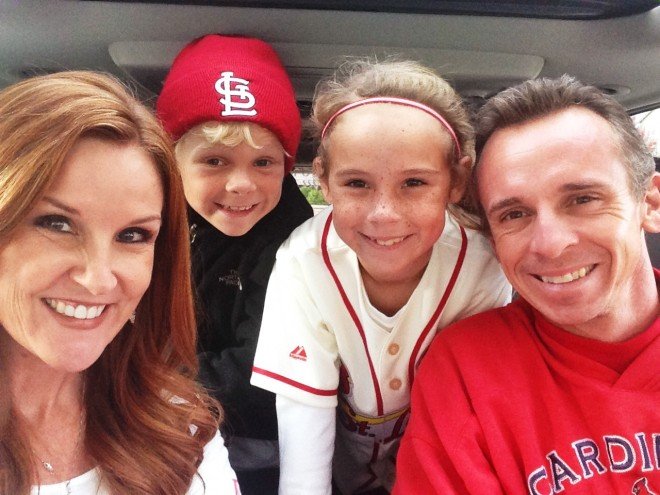 So….it wasn't a surprise to me when Jeff bought tickets early to the playoffs this year to make sure we could all go. But you never know when the game time will be.
And based on wins and losses for other series, the time for last night's game was set to START at 8pm. 30 minutes before my small people typically head to bed. We debated and debated – good idea to take the kids all the way downtown on a school night for a game that clearly wouldn't end until after 11pm – or much later – meaning we wouldn't get home until maybe 1am? All I could think was we were either Parents of the Year or absolutely crazy.
Would it be too cold?
Would they be exhausted at school the next day?
What if *gasp* we lost?
As crazy luck would have it, a week after buying our tickets, Jeff bought tickets for his parents and they ended up being DIRECTLY behind us.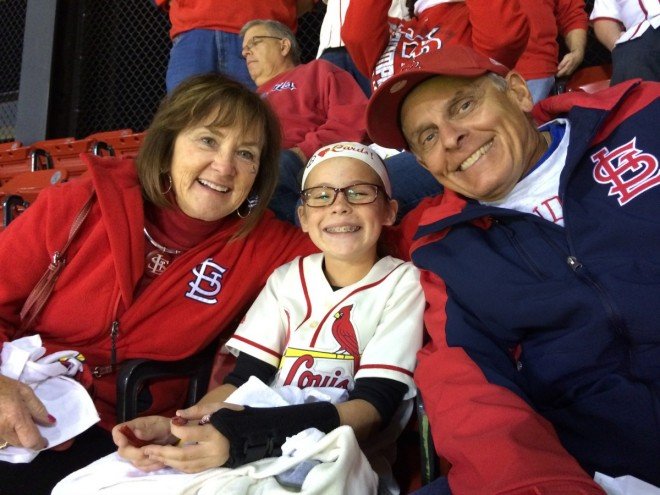 With one extra ticket, we were able to take one of Cooper's friends. Seven of us, all together – opted to stay out late, opted for the experience – even knowing we would be tired.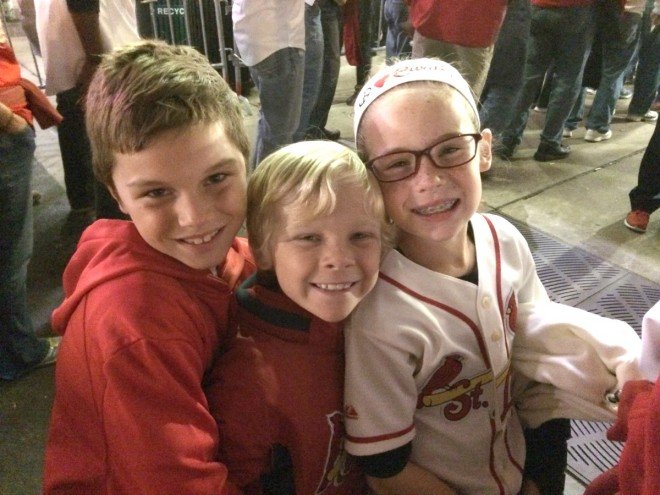 We stood most of the game, we laughed, we cheered, we jumped up and down and we WON!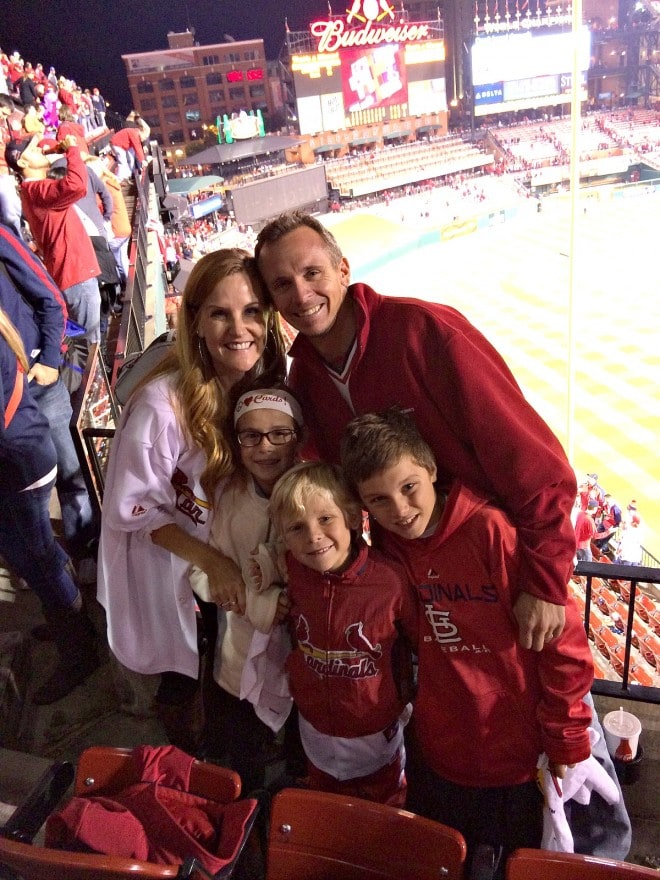 Yes, we sat in the parking garage for 45 minutes, but the kids slept through it all. Yes, we didn't get home until 1am, but…..the memories.
I have three small people who told me it was the ABSOLUTE best night.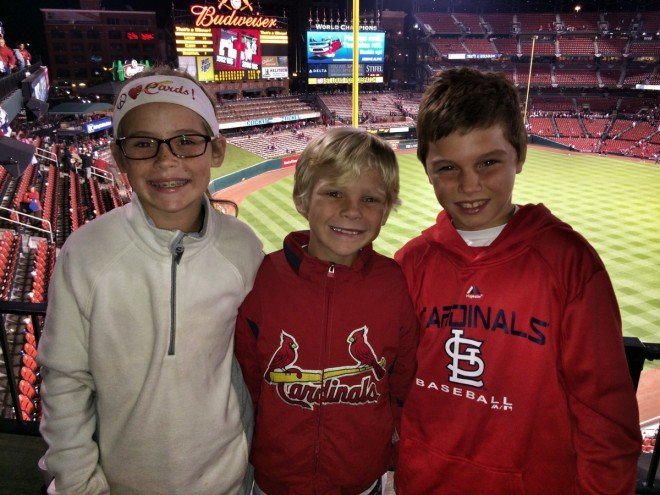 Sometimes breaking all of the parenting rules in the name of making memories is the right decision.