I will admit it: I adore the sun. Lying in it, that is.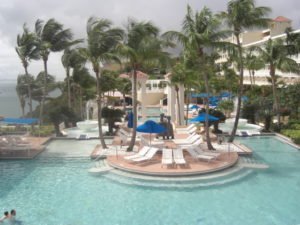 I can't help it.  It might be the California in me, it might just be my nature.  I know it is a flaw.  I love the way it warms my skin.  I love how it lifts my mood.  I love the 'healthy glow' my skin has after being in the sun (or well, the glow I used to get). My favorite color in the whole world is the color you see on the inside of your eyelids when you turn your face to the sun – it is this gorgeous raspberry that is hard to find duplicated anywhere else in nature.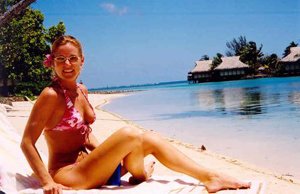 In my defense, I did go through my teens and 20's before there was the big push for sun block and all the talk of skin cancer. But this means I have logged hundreds of hours in the sun, on the beach, by the pool. (many of those hours with little or no sunblock – maybe even with Hawaiian Tropic oil).
And, admittedly, I no longer leave the house without at least 30 SPF on my face and I wore 30 SPF all summer long at the pool. But I am noticing the effects of my years in the sun. 
*whispering* I also tanned.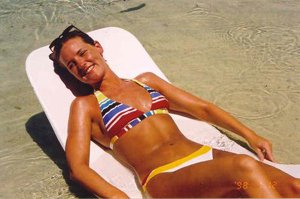 But tomorrow is D-Day for me.  It is the Day of Reckoning with the Dermatologist.  I have known I should visit for a long time, but have put it off for 2 reasons: 1) I'm afraid she will see something terrible on my skin or 2) I'm petrified she will tell me I can only go outside in long sleeves.
I'm sure it would be good for my skin.  I'm starting to notice bad signs – the lack of elasticity, the wrinkles on my face and chest, the spots on my legs that look like 'old people freckles' – because they aren't really freckles at all – they are *gasp* age spots.
And I know, I know, I should probably wear 75SPF when I'm out…but…..well, I just haven't done it.  And I know she is going to put me in my place tomorrow.
I'm scared. And I should be. But, it makes me so sad that something that has always felt so wonderful – is really so bad for me.