Easter has been divine…..Weather that makes me wish I did nothing but play outside with my family….kids that loved each other all day….and moment after moment to remind me that I have a lot to be grateful about.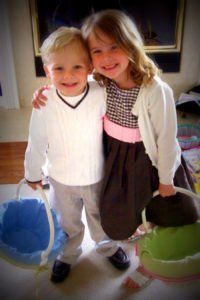 My sweet small people with their Easter Baskets….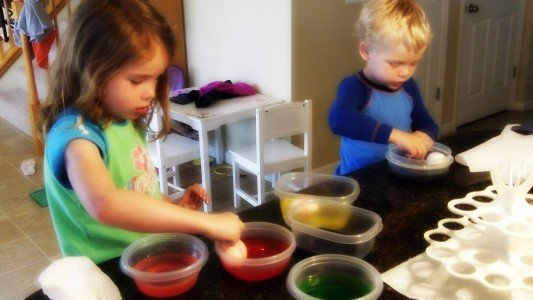 Ok….so we didn't color Easter Eggs until today….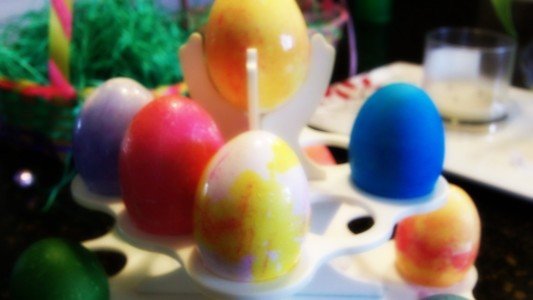 But they are beautiful…..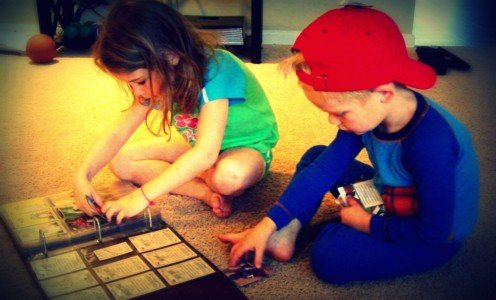 Delaney helped Cooper store his new baseball cards…..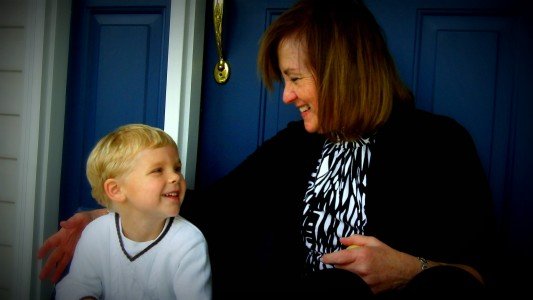 Cooper and his MaMa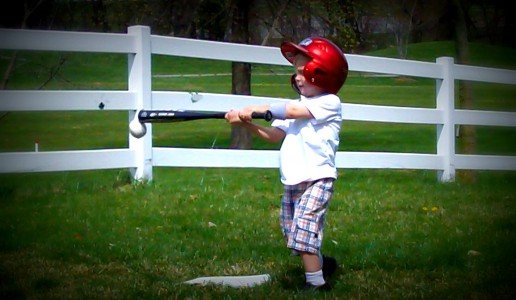 The small dude played baseball for hours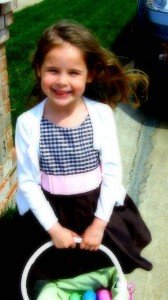 The small girl collected eggs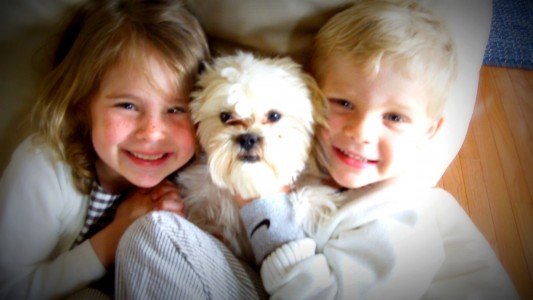 Puppy love….naturally.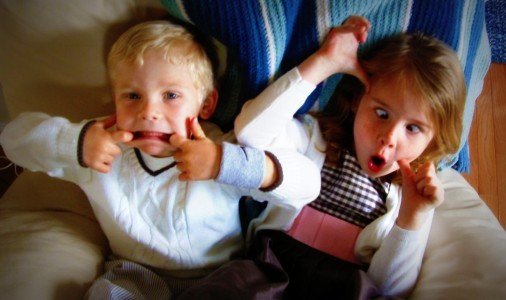 What my kids are REALLY like….
I hope your Easter was wonderful….(what were the highlights?)