Today is a BIG day.
It is a big, beautiful day. It is the day my sweet Grammy entered this world and began the journey that would mark her love of her family, her fierce independence and her ability to stand tall (though tiny) as a self-affirmed woman.
I like to think, if Alzheimer's hadn't robbed her of her mind, that she would be incredibly proud of the woman, the mother I am today. She always stressed free-thinking, standing up for yourself and fighting for what you believe is right in the world. I do these things. I follow in her footsteps, but sadly she doesn't know.
Today, February 15, 2017 marks her 104th birthday.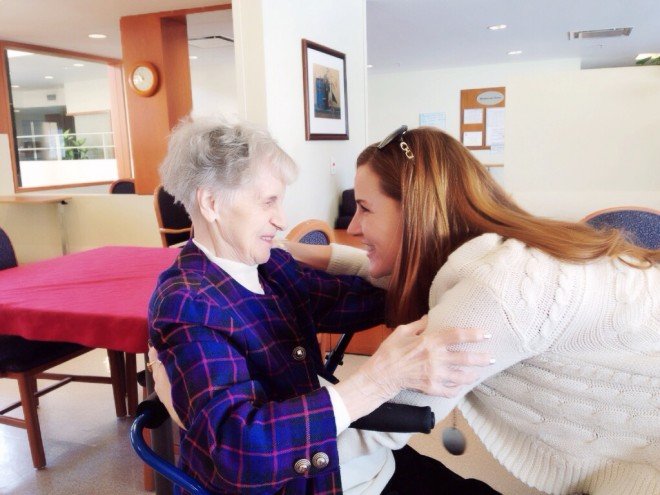 104.
It sounds like a radio station or a temperature, not an age.
She was born the same year as Rosa Parks, Richard Nixon, Jesse Owens, Vince Lombardi, Vivian Leigh, Burt Lancaster, Paul Bear Bryant and and Jimmy Hoffa. She doesn't have any of their notoriety, but she has outlived them.  Less than one month after she was born, Harriet Tubman died.
The Titanic sank the year before she was born. Television wouldn't be invented until she was 14 years old. She witnessed World War I and II, the Korean War, Vietnam, the landing on the moon, and the invention of the telephone. Never mind the age of cell phones and computers. She never learned to drive and yet was fiercely independent – leaving my grandfather when my dad was 12 years old and becoming a single mother.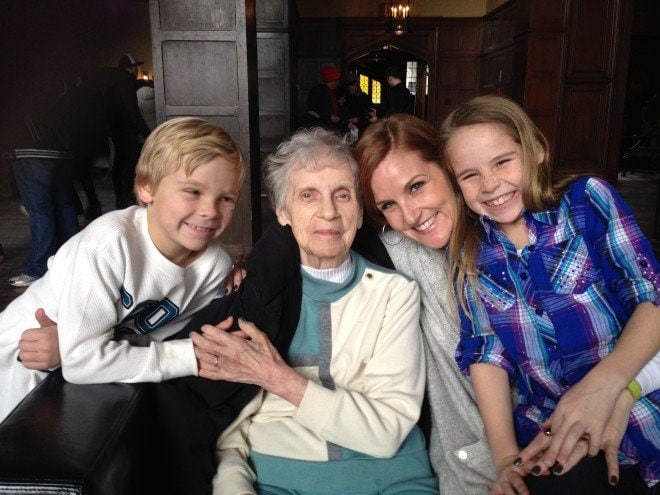 She survived breast cancer close to 40 years ago and lived on her own well in to her 90's. Her Alzheimer's makes that impossible now. I miss the woman she was but am still so grateful for everything she provided for me. As we lived in the US and she was in Canada – I saw her only four months every year. She would fly down for three months over the summer and one month at Christmas.  She always arrived with an armful of goodies – and the very best Rice Krispie treats ever.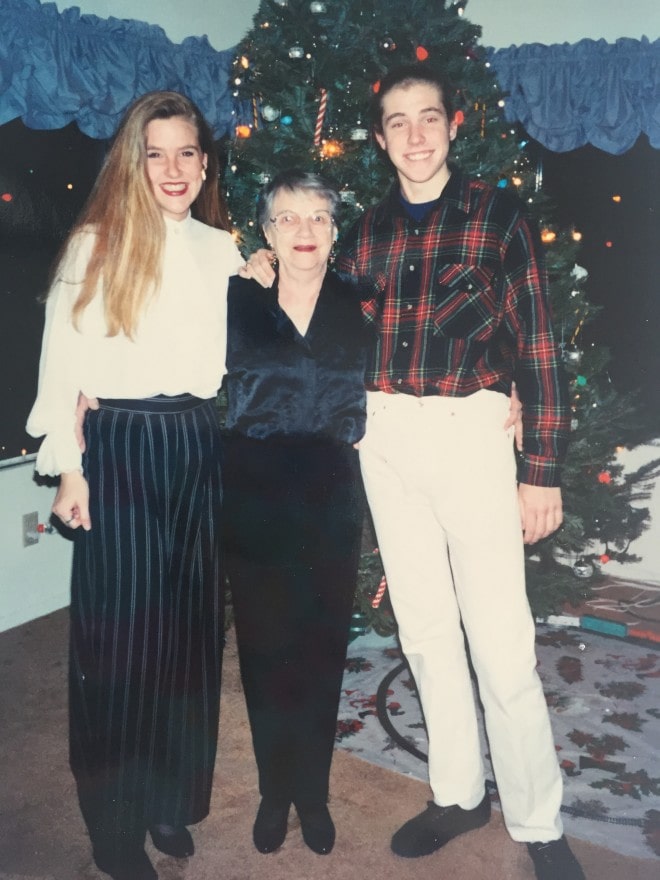 A child of the Depression, she never wasted a thing – including a good dress. On my wedding day, she wore the VERY SAME dress she wore to my parent's wedding. Despite my dad's intense lobbying that she needed something new for my day, she was as proud and stubborn as she was every day of her life – positive that a good dress only worn one time (and one that was back in style) needed another event.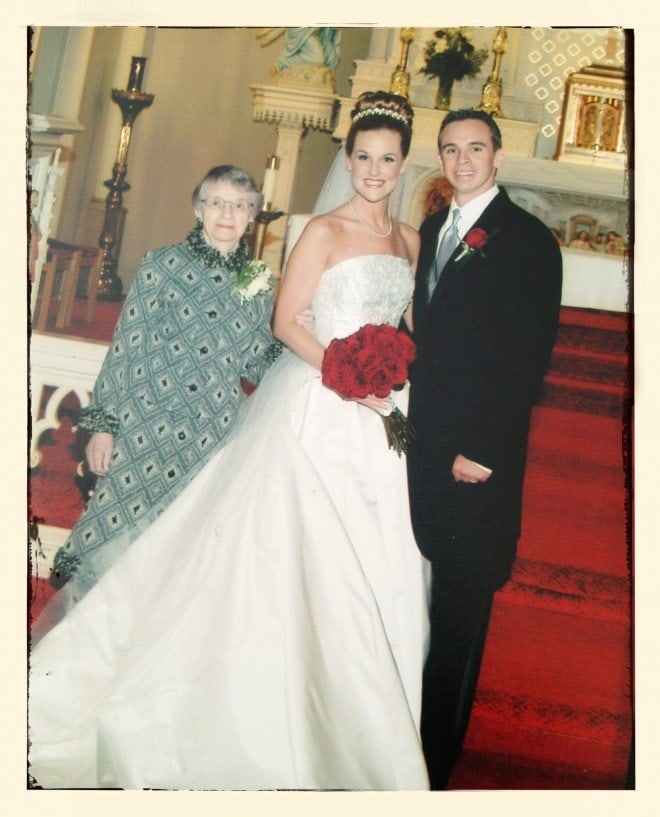 She has outlived all of her family and friends aside from my parents, my brother and I. And despite the Alzheimer's, she has improved with age. Though she has always been intensely private, I know there were hard times. The silver lining? The disease seems to have robbed her, first, of all painful memories, including being forced in to a marriage she didn't truly want, trying to have a child until well in to her 30's, watching her marriage dissolve, raising my dad on her own and losing her own beloved father.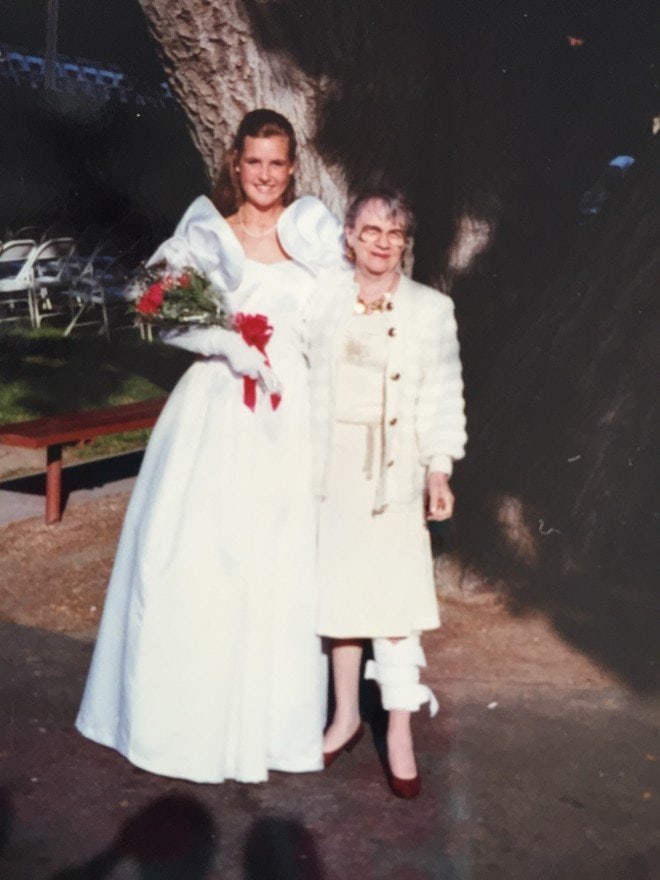 I miss hearing her voice. I miss her calling me Darlin'. I miss her sweets gestures – like sending me a card from my newborn baby girl that says, "thank you for having me so that I could love you with all my heart".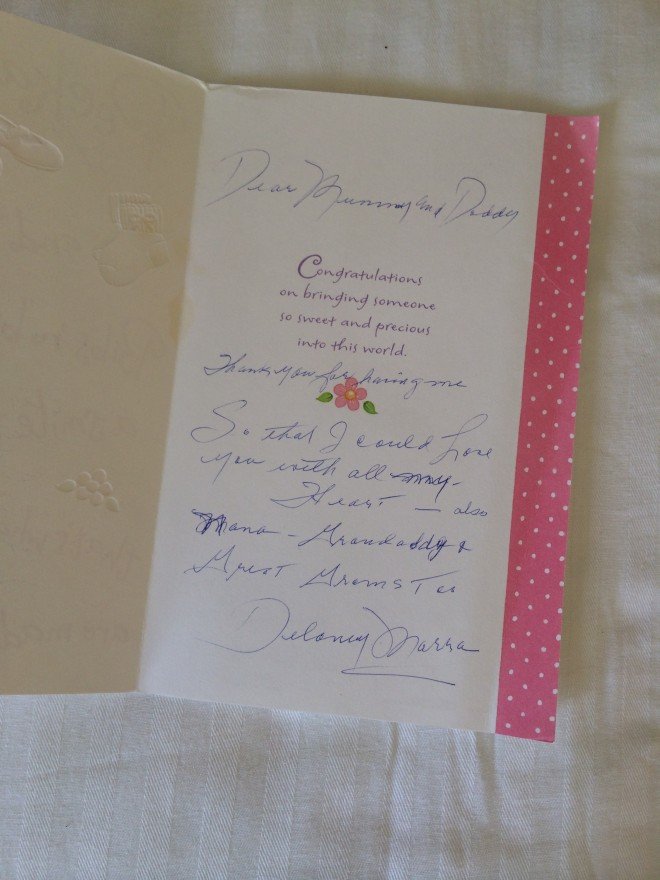 But, I'm lucky to have had her all these years. I'm equally thrilled that my small people had the chance to meet her and experience her special brand of joy. She hugged them, she laughed with them, and though I know she didn't know who they were they entire time, she loved them. And they loved her.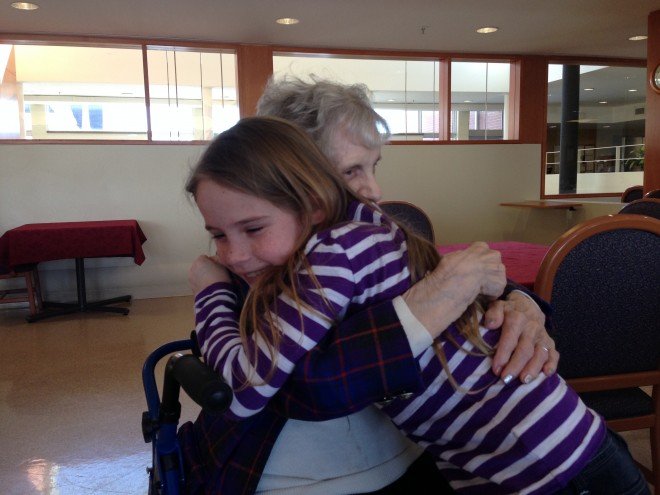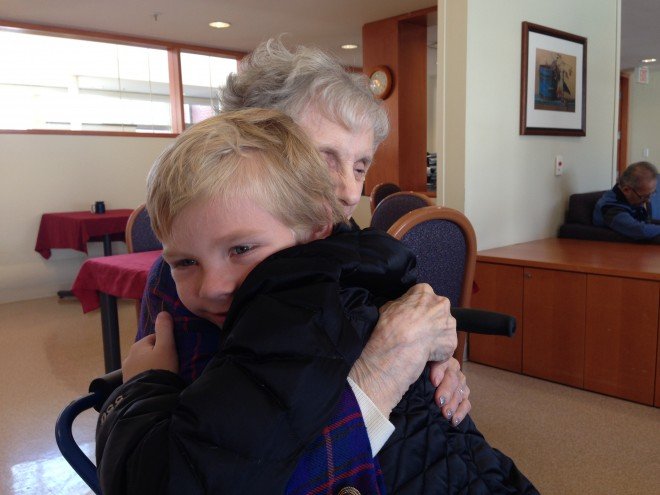 Happy Birthday, sweet Grammy. I love you.