One year ago, I approached the Blissdom Conference with mixed feelings.  I was excited, but markedly nervous.  I'm a pretty social person and yet, I was so……afraid.  The thoughts and emotions jumbled in my head and heart: I don't know anyone.  What if they hate me?  What if they laugh at my blog name?  What if I stumble while telling them my blog name?  What if everyone knows waaaaaaaay more than I do?  What if no one talks to me?
If there is an insecure thought in the world….I had it the day I walked into the Preston Hotel in Nashville last year.  I was brand new.  I didn't know a soul.
Five minutes among these women and I was reborn.  The confident 'me' surfaced.  My smile became a permanent fixture. I introduced myself.  I shook hands.  I told people about my blog, that I was new and here to learn.  No one laughed.
In fact, they opened their great big Blissdom arms and wrapped me in the comfort of new friendships, of shared dreams, of inspired camaraderie.   People were kind – like the special kind of 'kind' that only comes when you are right where you are supposed to be. I felt as though I was a part of something huge.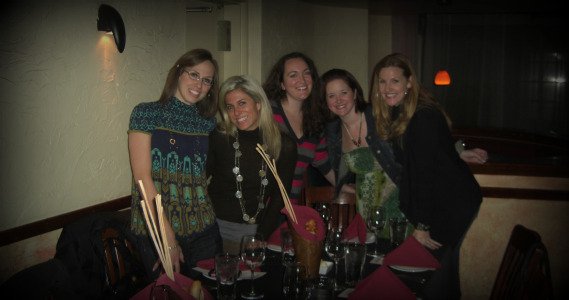 And this year, I know I am.
I am a member of this community.  I laugh when you laugh and cry when you cry.  I rejoice in your successes and wipe tears when things go wrong. I arrived in Nashville today and have hugged and been hugged dozens of times.  I am thrilled to be back at Blissdom, I am awed by the way my new friends have embraced my dreams and my weaknesses.  I am spurred on by their desire to teach me and willingness to drag me along when I just can't catch up.
I am looking forward to an amazing weekend.  I hope you are too. (Looking forward to giving you a huge hug!)
I am Blissful. (and, I'm thinking…..so are you.)