It is at this time of year…particularly today, that I am a bit overwhelmed by the blessings in my life.  I certainly attempt to live daily with gratitude, but I also know, I'm human, and well, I'm a mom, so, I'm clearly far from perfect.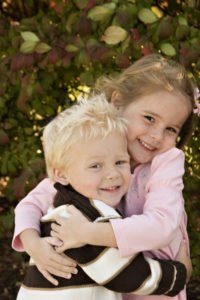 What I know for sure is that I'm probably not as patient as I should be, I likely raise my voice a little too often, and I'm definitely guilty of saying. "I'll be there in a minute, honey." or "Just give me one more minute." or "Not right now." more than I would like.  But, I can literally feel the love I have for my family, for my children, bubble up from my toes, and not just today, on Thanksgiving. I glow with their small successes, with the learning of every new phrase, word and understanding ( a sweet prayer or a stellar pledge ….yes, I'm probably guilty of mommy-bragging.  Sorry.  Sort of.)  I treasure their enthusiasm, their love of all things and yes, their sassiness and tantrums.
I am truly conscious, every day, of the parents who do not share the small blessings that pepper my life.  Just when I am feeling overwhelmed by motherhood, or life, God has a special way of reminding me that the tiny moments I can easily take for granted, are the moments other parents dream of.  I have the luxury of tucking my children into bed every night, and daddy is there too.  I get to work from home so I can share the joy of everyday with them. Both of my children are healthy.
I have two friends who are dealing with sick children – a two year old with leukemia and a newborn with a congenital heart defect.  It is seeing the strength and struggle in their parents that reminds me, once again, to forgo the complaining about the coughs, the viruses, the fevers.  It is all small stuff.  I should be grateful for the extra cuddling the little ones want when they aren't feeling well. I am also grateful to see how these two families have been enveloped in love through this tough time.
I am thankful that my children know both sets of grandparents.  I am grateful that Nana and Duke and MaMa and PaPa love Delaney and Cooper truly, madly, deeply.  My little ones are spoiled with love and hugs, special treats and attention.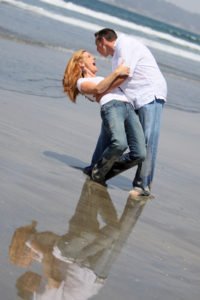 I am blessed with a strong, solid, loving marriage.  Don't misunderstand….he often drives me crazy, as I'm sure I do him, but at the end of the day, I know neither of us are going anywhere.  I can watch all the chick-flicks I want, and never feel as though I'm lacking the happy ending.
He makes me laugh alot. And the times he doesn't succeed…he gets credit for trying.  And, I know I've mentioned before, I love him even more for the Daddy he is every day.  Nothing comes before his love of those little monsters….and I do mean nothing.
And, wow…is he talented.  He is, by far, the hardest worker I know.  He has even worked jobs he didn't enjoy, just to make sure his family was secure.  That is sacrifice.  And, his writing is stellar…I bet he can even make you laugh.
I can't talk about being thankful without mentioning friendships.  I don't know how women would survive without girlfriends…without the support, the sharing, the giggling, the understanding.  I am lucky enough to have wonderful friends…both new and old.  I wouldn't trade them for the world.
I am thrilled that we have a home, food on the table, good schools for our kids to attend, remarkable teachers to guide them, children to play with in our neighborhood, imaginations to share and entertain.
And, just because I can't be grateful without thinking about all of the things that make me happy – here goes: decorating for Christmas early (yes, my tree and decorations are already up), sweet tea, baking for the holidays, cinnamon bread, holiday scented candles, Black Friday sales, sunshine, email, Facebook (yes – strange, I know, but I've reconnected with so many old friends -so, I'm grateful!), chocolate, toy stores, Pepsi, Pilates, Oprah's Magazine, down comforters, Victoria's Secret sweat pants (my favorites), writing letters to Santa, wrapping presents, marching bands, college football, palm trees, soft pillows, vanilla anything, the scents of gardenias and magnolias, great photographs, UGG boots, my red cross bracelet, a good book, an amazing children's book, 'giving back', belly laughs, parades, all kinds of music, IPODS, Sugarland, writing and massages.
OK….I know there is more, but that's it for now.
I wish all of you a wonderful, peaceful Thanksgiving Holiday!