I still have the headache, but my children having been playing together beautifully..which is almost like not having a headache at all (or at least someone cutting the pain in half!)
Let me show you:
This is Mini and Coop wrestling on her bed.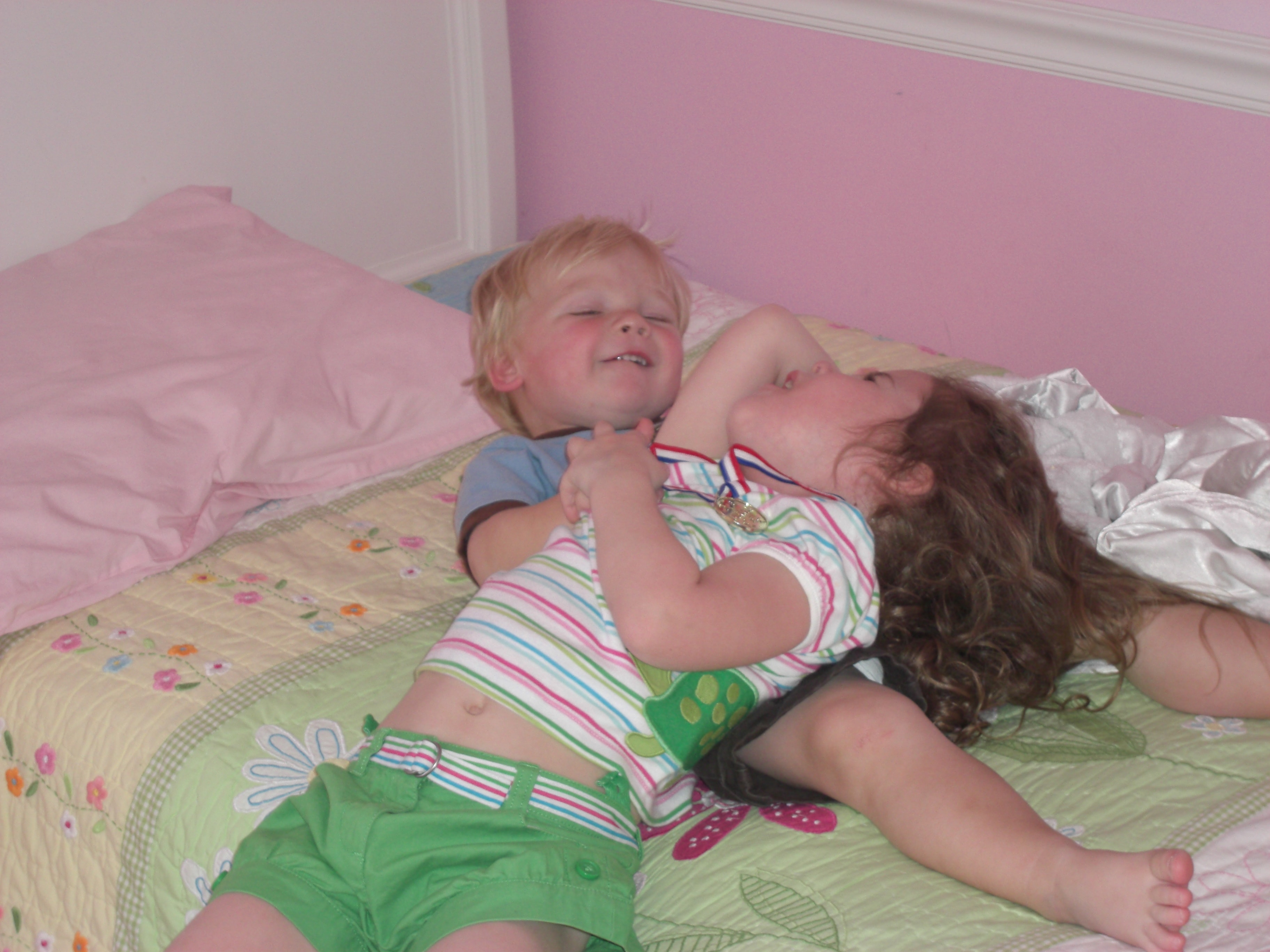 Yes…still wrestling…and NOT fighting.  I repeat, NOT FIGHTING.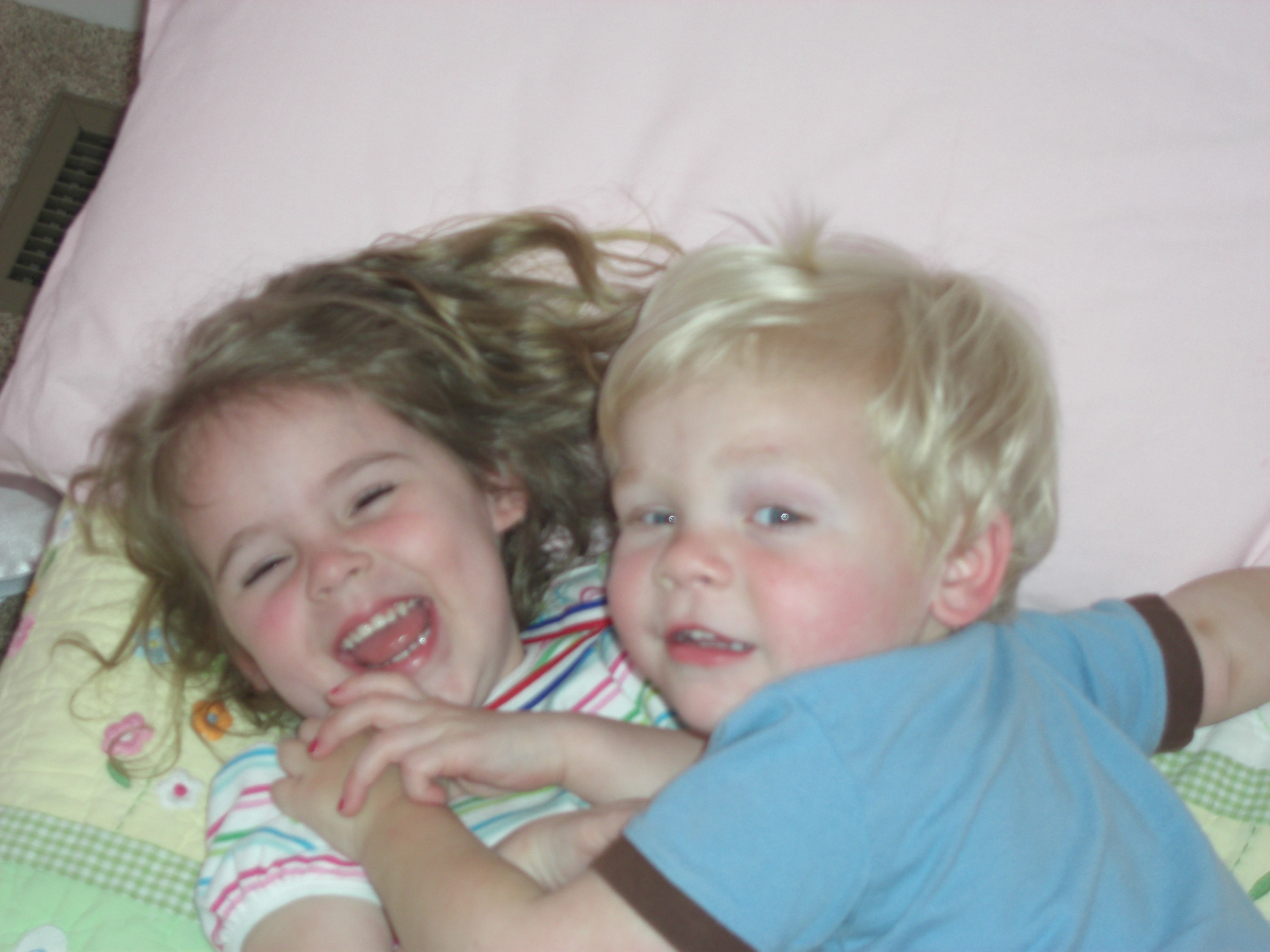 And this is Mini being a heavenly big sister: (Yes….they are behind the cushions on the couch, but I'm happy to fix the mess if they are getting along like this)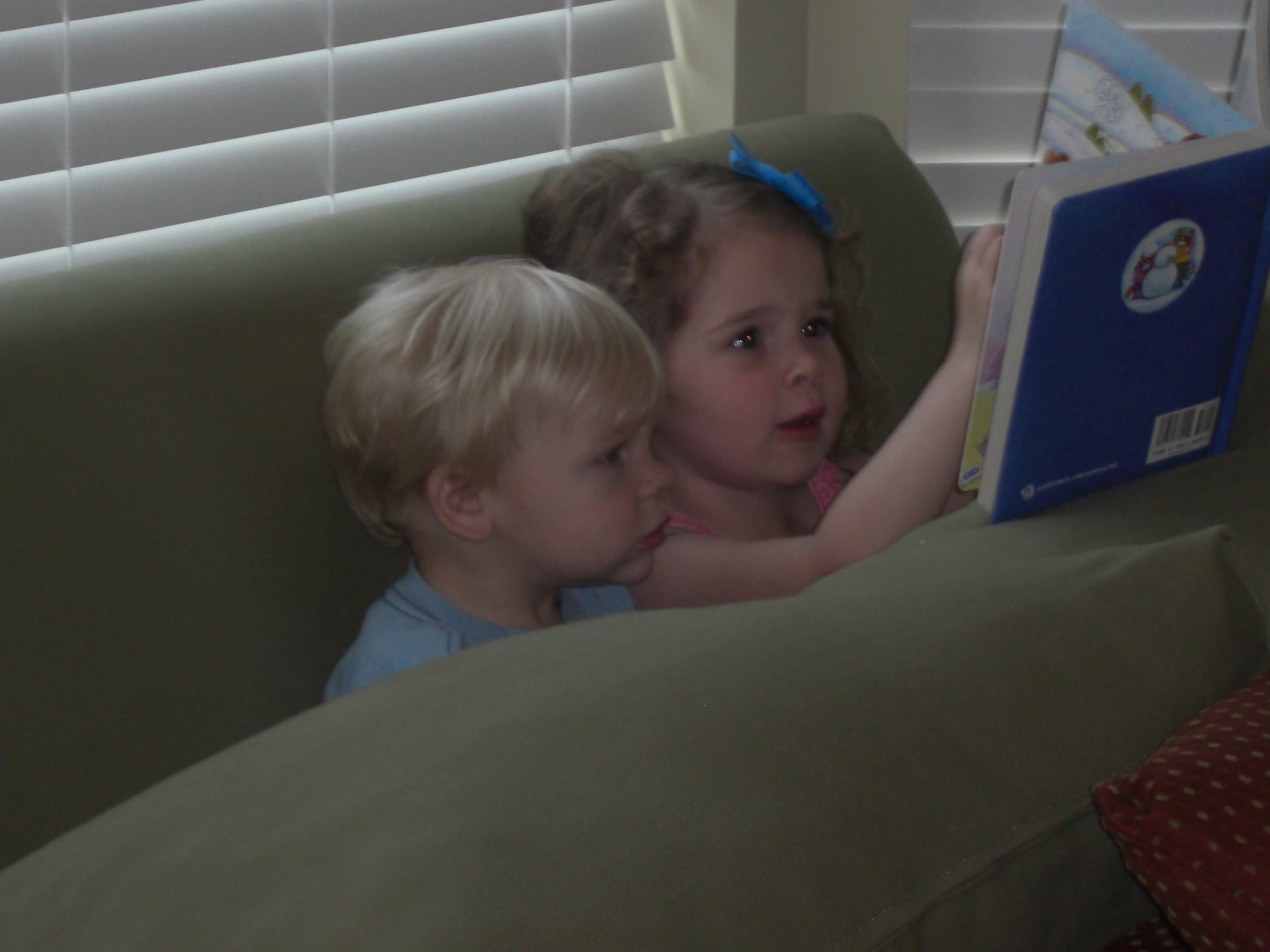 And, just for fun, we'll include the goofy 'look at us, Mommy' picture.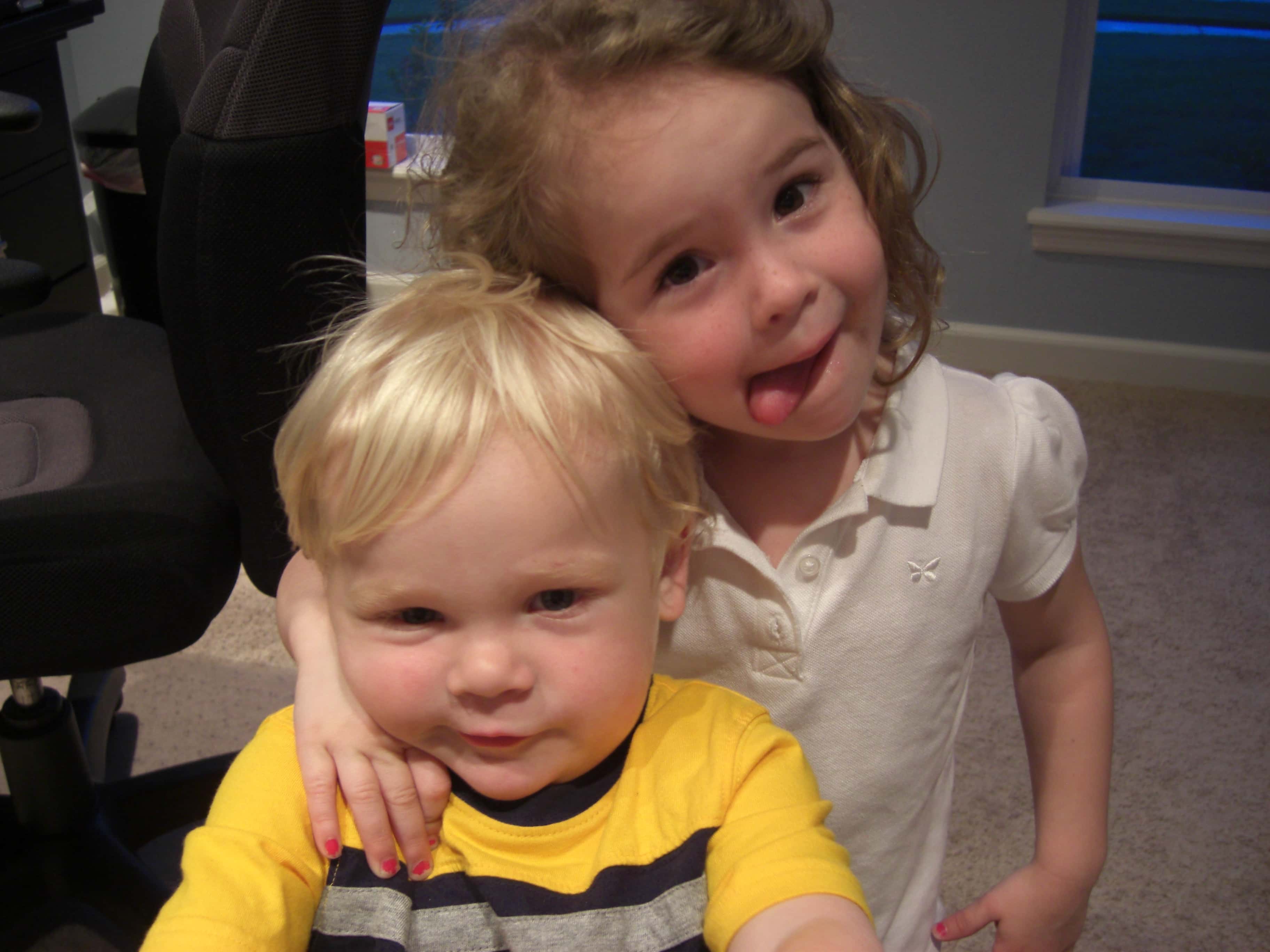 I can't help but just adore them…whether they are loving and sweet, dramatic and whiny, or tragically difficult.  But, I have to tell you…the loving and sweet gets my vote.  Do I get a vote?  Somehow, I don't think so.  Tragic, I know.  I'll have to work on that.  I think I should have a vote….and I think it should count for 2.
Happy Saturday.
ww.ExtraordinaryMommy.com