Last month I had a party at my house. And not just any party: a breakfast party. Right before school started, the kids and I invited dozens of families we know – from school, from sports, from our neighborhood – in to our home and decided to show them how to build a better breakfast by recharging their traditional bowl of cereal.
Cereal is such a quick, simple go-to meal. But what about spicing it up and adding extra flavor, extra nutrition with fruit, nuts, even spices? Or how about combining some of your favorite cereals and then adding something sweet?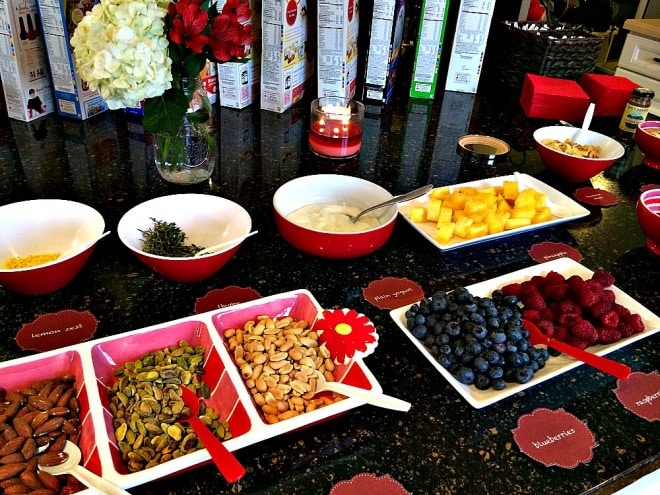 We offered a few menu options but then encouraged our friends to be creative…..even asking them to share their 'recipes'. We were amazed by all of the combinations everyone tried – from experimenting with lemon zest and yogurt to pistachios, blueberries, mini chocolate chips and definitely marshmallows.
To make it more fun, we chose winners from all of the recipes submitted- but didn't tell them until this week what they had 'won'.
Our favorite recipes are below (feel free to try these at home!)
Sydney's Special Charms – Special K Red Berries, Rasberries, Blueberries, Marshmallows and Skim Milk
Christa's Fruity Delight – Special K Chocolate and Strawberry with almond butter, strawberries, blueberries and skim milk
Megan's Chocolate Chocolate Marshmallow – Special K Chocolate and Strawberry with bananas, apples, marshmallows, mini chocolate chips and 2% milk
Clearly Special K was a favorite. Now…on to what we decided to give them for coming up with these recipes: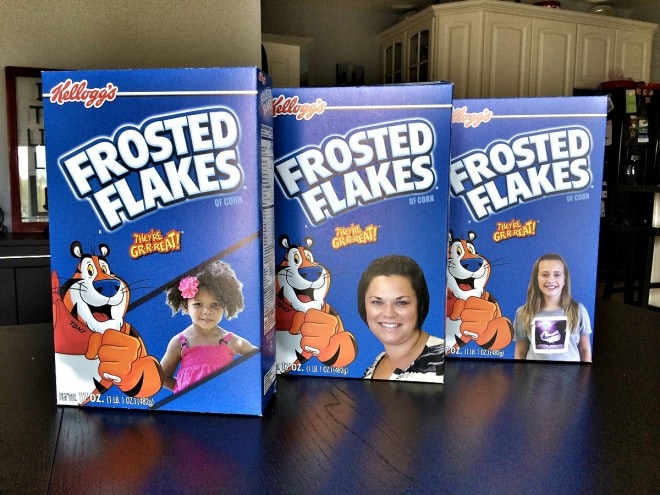 Their very own Kellogg's cereal boxes!
I will be honest – It was so much fun preparing this as a surprise and then gifting it.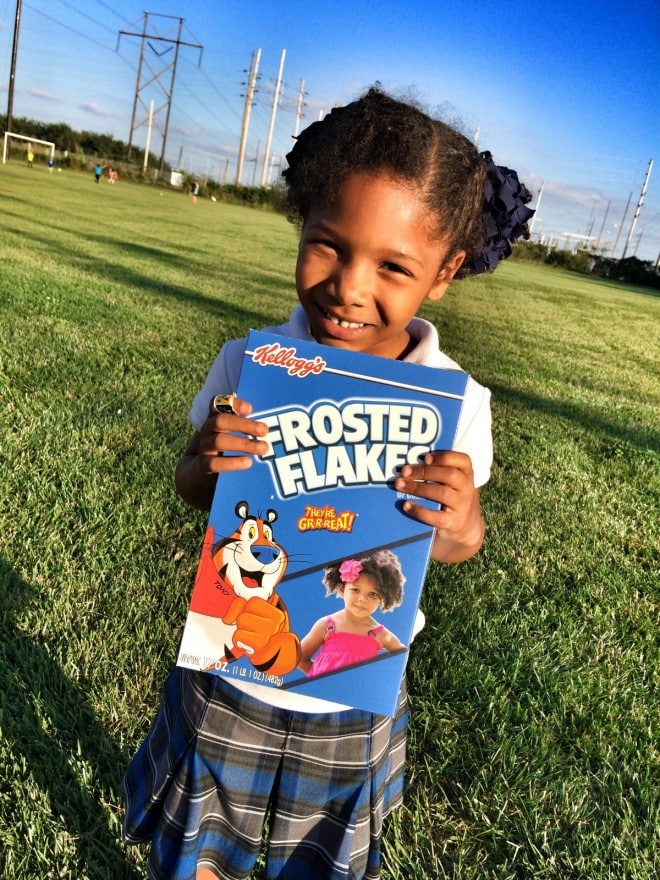 And even more? Now telling you how you can do it as well. Did you know that YOU can put your face on a Kellogg's cereal box? Or even on a Pop Tart box? (the Pop Tart boxes can be personalized too!)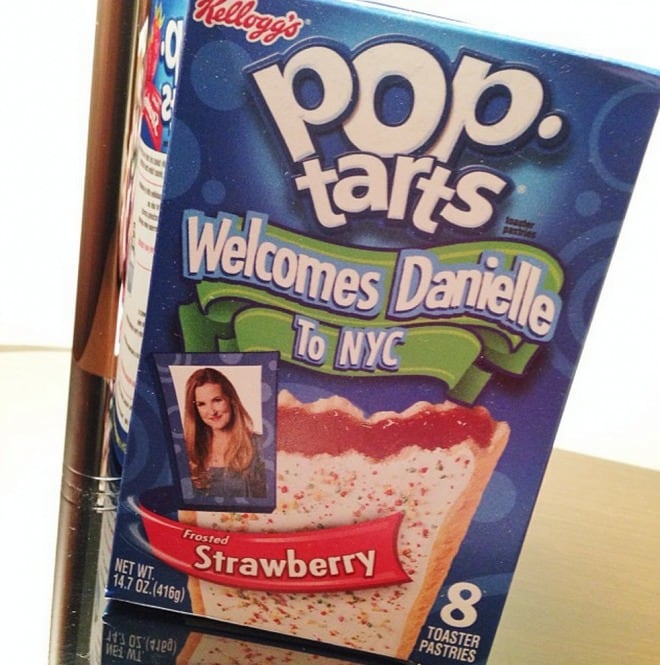 It is such a fun and unique gift – and SO EASY.  You start on their website, follow the instructions, upload a picture, wait less than two weeks and carefully fold the box together – ta-da! You can choose Frosted Flakes, Corn Flakes Team USA or Honey Smacks.
Seriously. Building a better breakfast with inspired cereal recipes AND putting your face on your cereal box? THIS IS FUN.
Disclosure: I am proud to have a long-time working relationship and partnership with Kellogg's. As always, all thoughts and opinions are mine and mine alone.