I don't have a big belly laugh.  You know, I'm not sure I have much of an audible laugh at all. That doesn't mean I don't laugh – because I do. I smile at least 75% of my day. I'm a happy person, but if I asked you to, you couldn't imitate my laugh.  I don't squeak, or giggle or guffaw.  It doesn't rumble from my belly or draw attention from across the room, but rather, I think it might be kind of silent.
Except when I snort. Because I've been known to do that and THAT, naturally, isn't embarrassing AT all.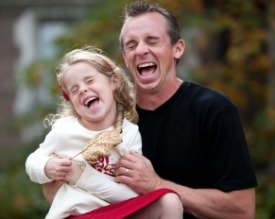 And yet, I'm married to a guy who laughs ALL THE TIME. Often at himself. And small people who laugh ALL THE TIME. Often at their father and sometimes at themselves.
But what I'm getting at is that I live in a home teeming with laughter.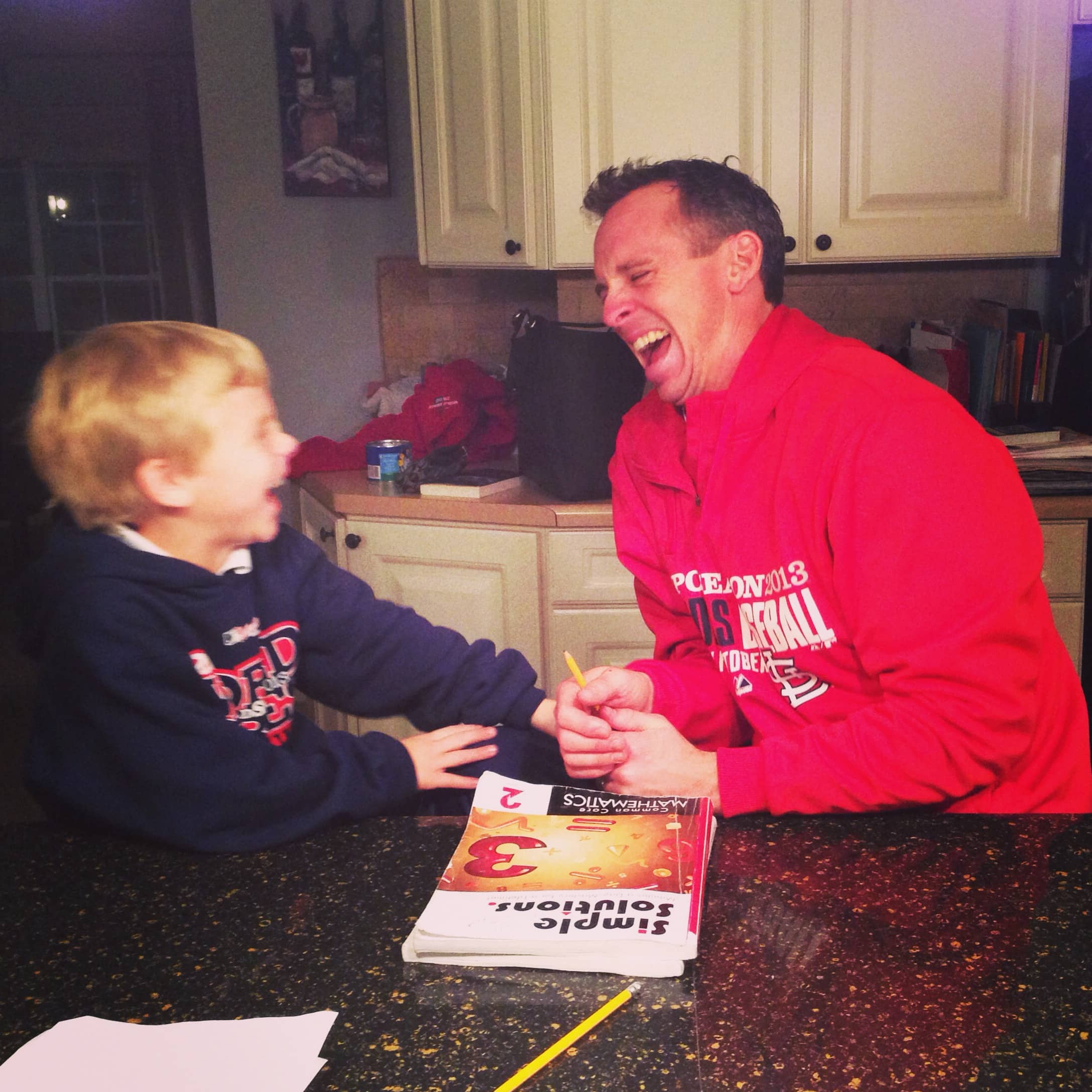 Jokes. Silly. Tickles. You name it, we do it.
I didn't marry for money. I married for funny.
Sure, I'm probably the family-stick-in-the-mud who has to bring us back to Serious Town a few times a day, but I know that the gift of laughter my husband brings, the ability to laugh at oneself that he is teaching my children is priceless.
I may never learn to guffaw, but my snort is AWESOME. Just ask my small people.
I believe laughter is good for the soul.
Are you a loud or quiet laugher? What makes you giggle in your home?