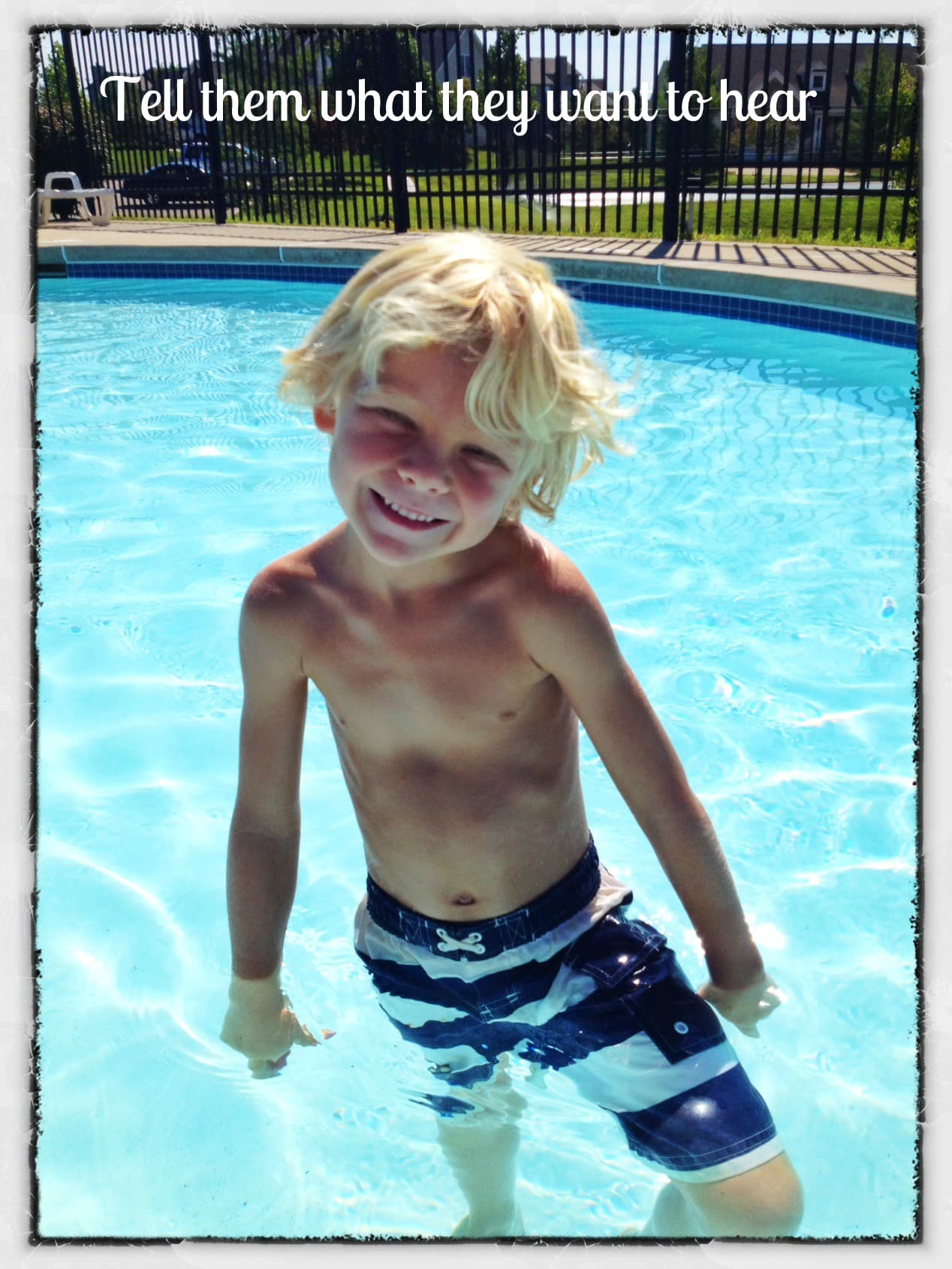 He is only 6.  He wants so badly to grow up.  And he desperately wants to stay my sweet little buddy.
That little blond  face tilted, looked at me imploringly this weekend and said, "Mommy, can I ask you a question?  Can I live with you forever?"  I started to give him the logical answer…. that he, quite obviously, isn't going to WANT to live with me forever.  But he looked at me like I had lost my mind.
And, at the moment, I realized that maybe I had.
Because the answer is yes.  Yes, of course I want him to live with me forever.
Look at that face!
The next morning after breakfast, he hopped down from his stool, wrapped his arms around my thighs and turned his face up to me, "Mommy…. do you remember what I asked you last night?"
This time, I knew the answer.
"Yes, Buddy, I do. And yes, you can still live with me forever."
His giggle and smile told me I was right.
This is what I believe about parenting: Sometimes, You need to tell them what they want to hear.
What do you believe about parenting?