Since coming home from the Book Tour for Mom, Incorporated, my small people have been attached to my hip.  I would love to be tough and tell you it is just them, but really – it is easily as much me as anything else.  I honestly cannot get enough of them.
They aren't even getting on my nerves when they are fighting.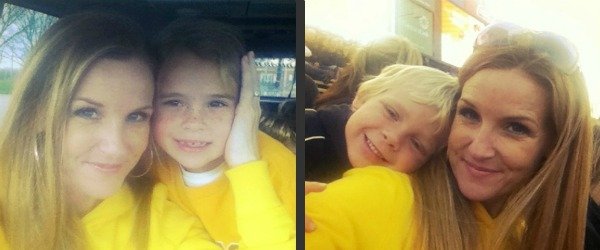 Well, that's a lie.  But you know what I mean.  Because, really?  The fighting is ridiculous.  But, other than that – they are divine.  They want desperately to hold my hand, to help me make dinner, to sit next to me on the couch, even to help put laundry away – as long as it is something WITH me. And do you know how many times a day these small people say, "Mommy, you're so pretty…."?  It is almost like they are seeing me for the first time.
I certainly have moments when I feel like this might be the first time I am really seeing them.  They seem so big.  So grown up.  And so very baby all at the same time.  They are sharing stories, asking questions and talking, talking, talking…. They want my opinion and are dying to share theirs….
Today, Delaney asked, "Mommy….when are you leaving again?"  The joy when I said, "Not any time soon, Baby…." was palpable.
At this moment, I will do anything to see that joy again.  And so…. I am home.  And I am grateful.