I sit in the stands and wring my hands.
I fidget as I watch the small dude's team prepare for a big game, knowing he's the first pitcher to take the mound and the entire team is ready to burst from the dugout like soda from a shaken can.
He's nervous. He told me so on the way to the game. So, therefore, I'm nervous. I remember those butterflies before something 'big'. He loves the game, he loves to pitch, but he's terrified he might let his team down.
I've spoken to him as 'mom-coach', "You have practiced hard. You are a great pitcher. You run in to that game with your head up, your arm ready and know that you are part of a team. Do what you know how to do."
No matter how much you practice, you, as an individual, cannot control a team sport….that is the beauty of being on a T-E-A-M. It takes a collective effort to win and a collective effort to lose.
And I've spoken to him as 'Mom', "Buddy, you've got this. Your job is to do your very best. I will be watching every moment. Remember, this is a team sport…. I don't want you to feel responsible for the entire game. You do you. Know that I have all the faith in the world in you."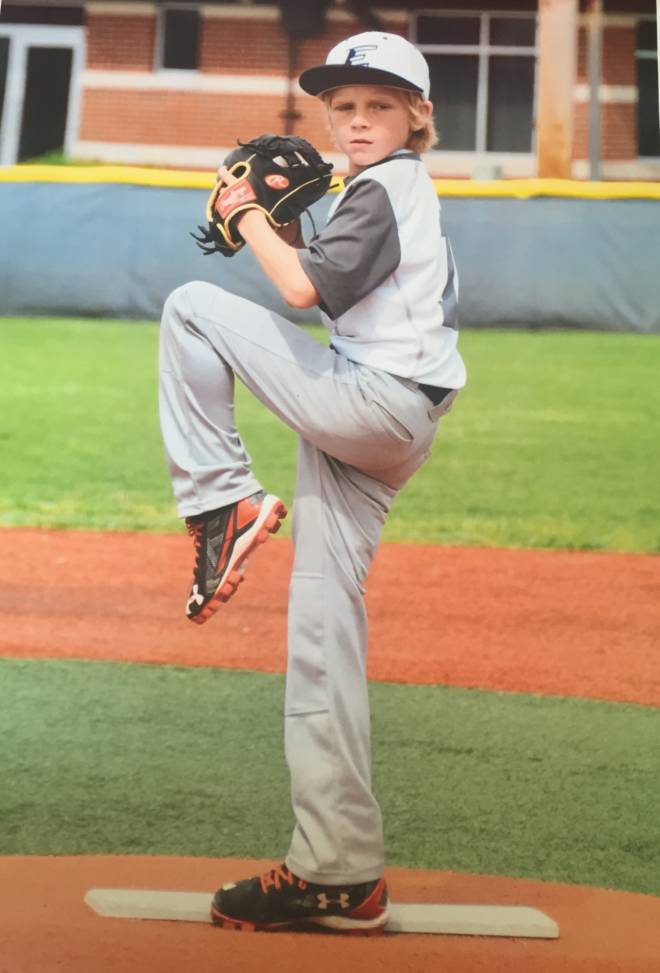 But, as you likely know, faith doesn't win baseball games. In this case, the boys played a good team and the score reflected it.
Sometimes you lose. And that whole 'head up, arm ready' business just doesn't seem as easy to digest.
I watched my guy shuffle from the dugout, blond hair spilling from beneath his cap, the picture of dejection. He was carrying the weight of the team's loss on his little shoulders right next to his baseball bag. He wouldn't lift his chin to meet my eyes. When I forced him to look at me, I could see the water-works threatening.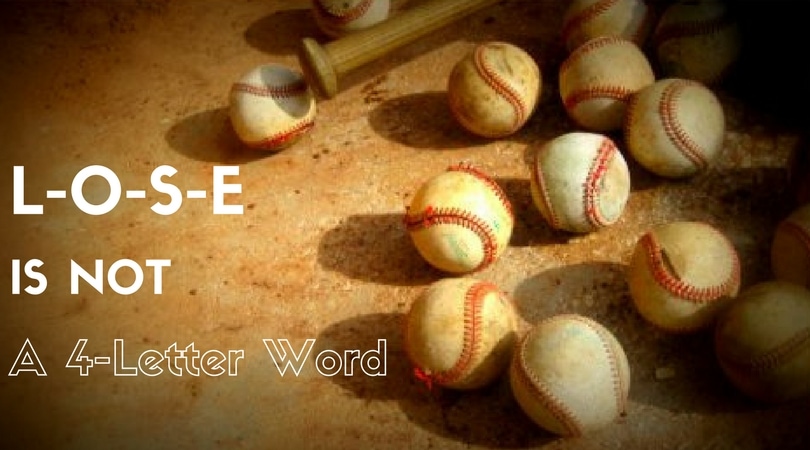 "
Buddy, winning AND losing are part of baseball. Did you know that L-O-S-E is not a four-letter word?
"
He looked at me quizzically.
I whispered, "That means it isn't a bad word. In every single baseball game – every one of them – someone will win. And someone will lose. Sure, we always want to win. We AIM to win. Yes, you work hard for it, you practice for it, you make it your goal. But when you fall short, as you occasionally will, it means you walk yourself off the diamond, learn from it, practice harder and work to be better."
Since I had his attention, and was managing to keep the tears at bay, I continued, "There are many things that other team did well – they swung the bat more than your team did, and while you guys made some great plays, they stole some runs from you with some exceptional in-fielding. Instead of thinking you played poorly (which you didn't) maybe we give them credit for winning and we plan to beat them next time?"
The high-five and the hug (which only a "mom-coach" can get) were the only response I needed.