It was quiet with the blinds often drawn. Sneaking in to my mother's room as a little girl and slowly lifting the lid of her jewelry box transported me deep in to the realm of my imagination. As I pulled each ring, each necklace and bracelet, each pair of earrings from their designated slot, I could be anyone. A queen, a princess, a movie star.
Transformed by the beauty of bling, the mirror above her dresser allowed me to prance in to my chosen world. It was just important I was careful to put each piece back where it belonged.
Clearly, I have loved jewelry since I was a little girl.
The same is true today. If I am not wearing any jewelry at all – I spend the day feeling as though something is missing. I love the sparkle, the movement, the feel and statement of a well-loved necklace, a specially chosen bracelet or pair of earrings.
And I have found a whole new collection to love.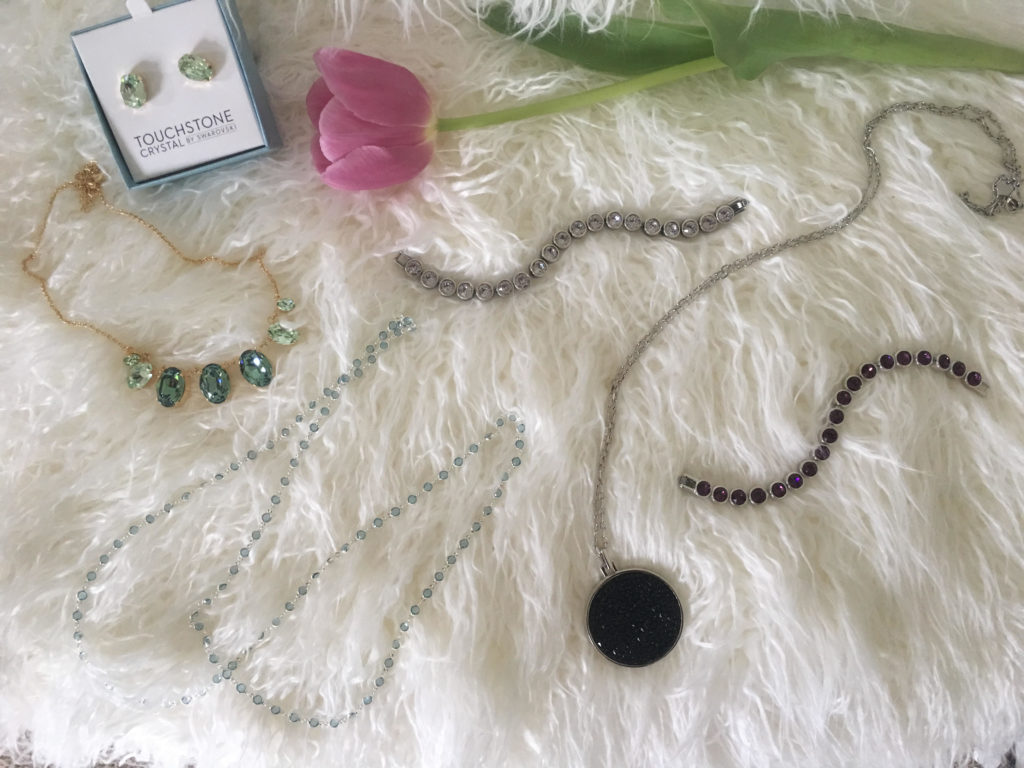 Allow me to introduce you to
Touchstone Crystal
. Each piece crafted exclusively with Swarovski crystals and zirconia. The line reflects Swarovski innovations, cuts and trend colors. Swarovski has been decorating us with exquisite jewelry for 120 years. The origin dates back to 1891 when Daniel Swarovski had the vision to create "a diamond for everyone". Outfitting everyone from Audrey Hepburn to Marilyn Monroe, the line has continue to innovate and inspire through the years.
The Spring/Summer Collection – as you would imagine – is illustrative of the colors and feel we expect from the season, Vibrant colors (including the glorious green chosen as Pantone's 2017 color of the year), soft silhouettes, and statement pieces will help to finish every outfit.
The current catalog boasts hundreds of pieces you will love.
Touchstone Crystal Spring and Summer Collection 2017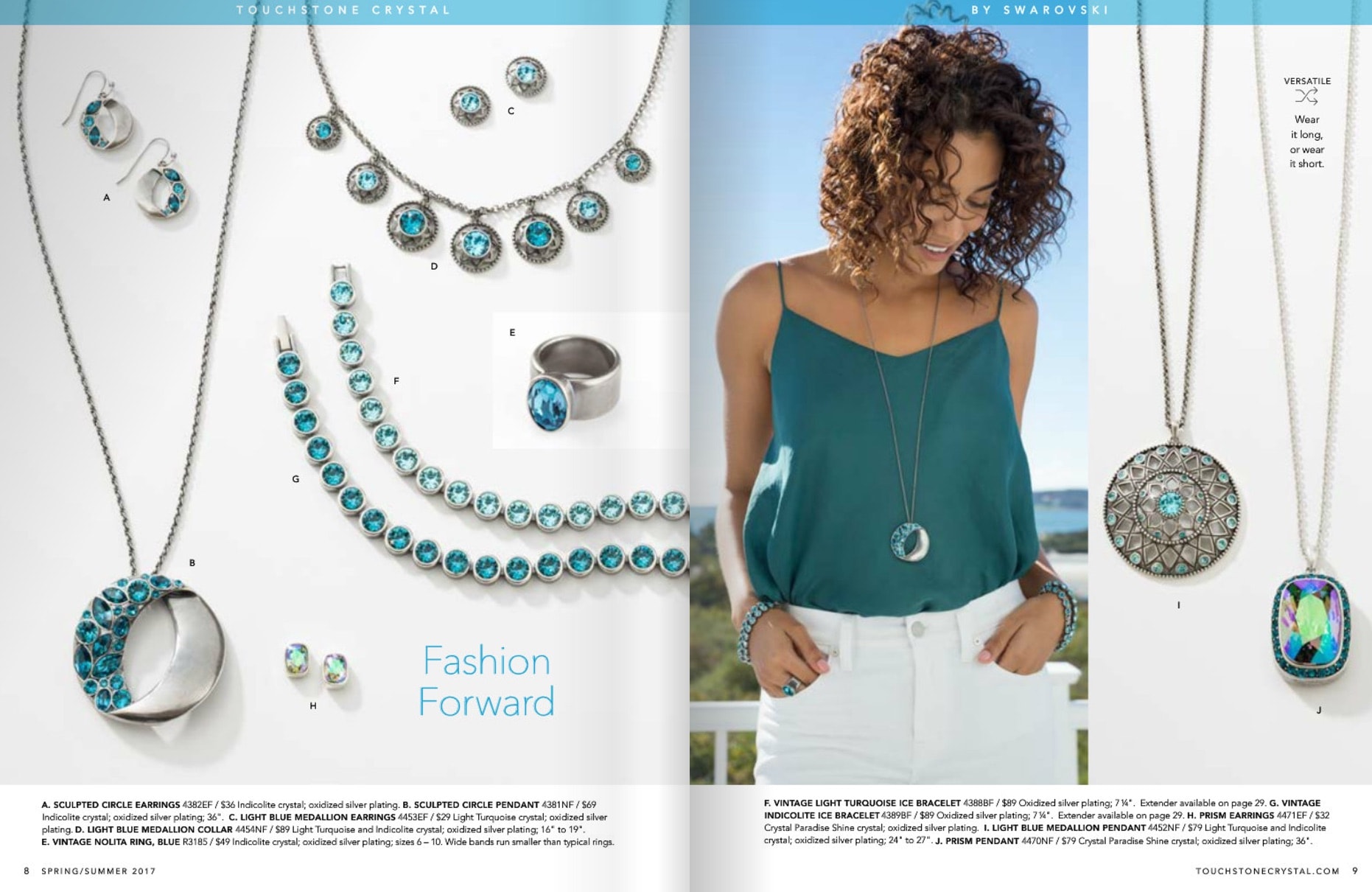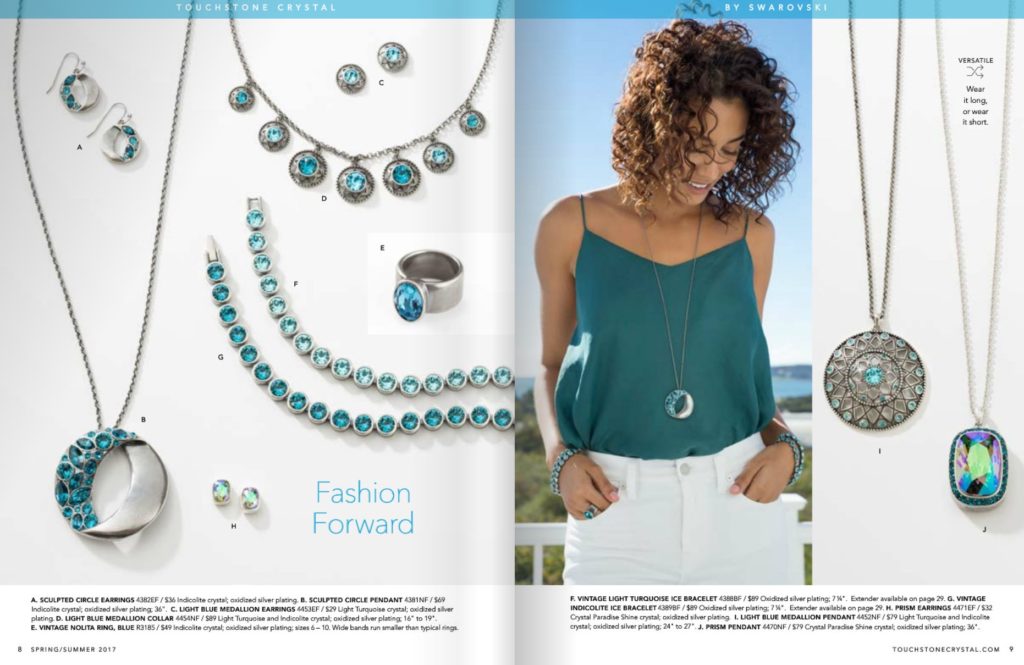 A few of my favorites include the
Spring Mix Earrings and Necklace
, as well as the
Rock and Roll Pendant in Black
.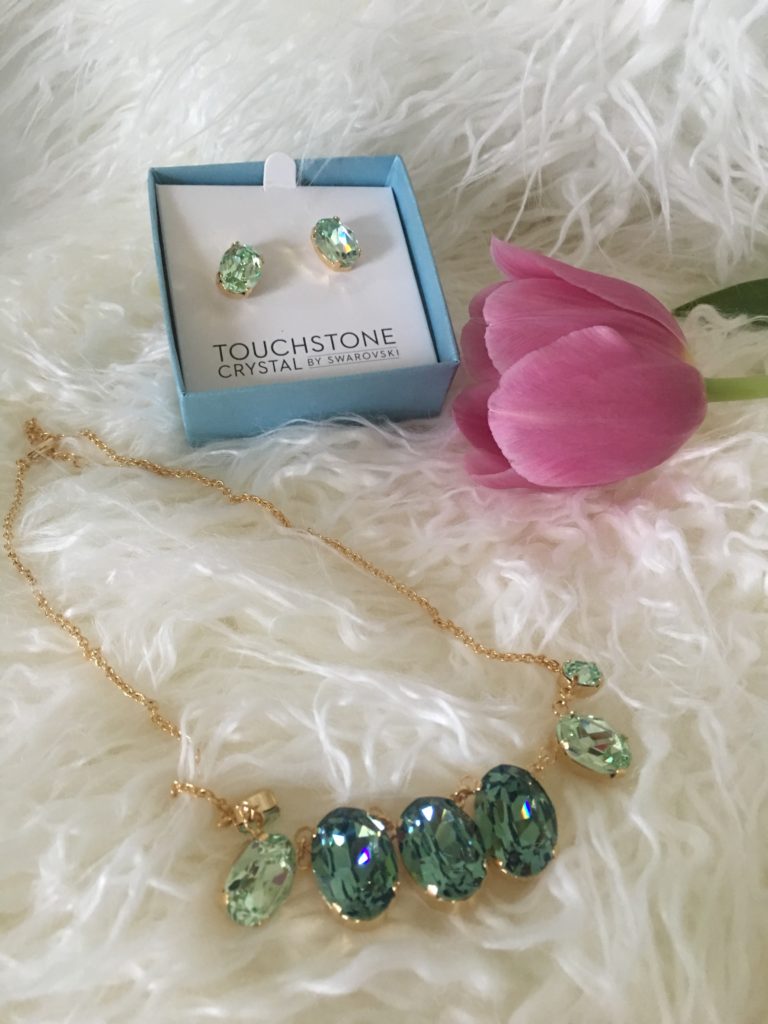 But there are so many more pieces to choose from including their ever popular
Birthstone Collection
and
Ice Bracelets
. They come in nearly every color you can imagine – from
turquoise
to
amethyst
. The catalog highlights items that will fit in to any budget with more than half of the line falling under $50.
The pieces are not only intended for YOU to love, but to give you the perfect gift option for bridal showers, graduations, birthdays or anniversaries – and, of course, Mother's Day.
Another favorite of mine is a simple, but classic piece – the Golden Bars Necklace.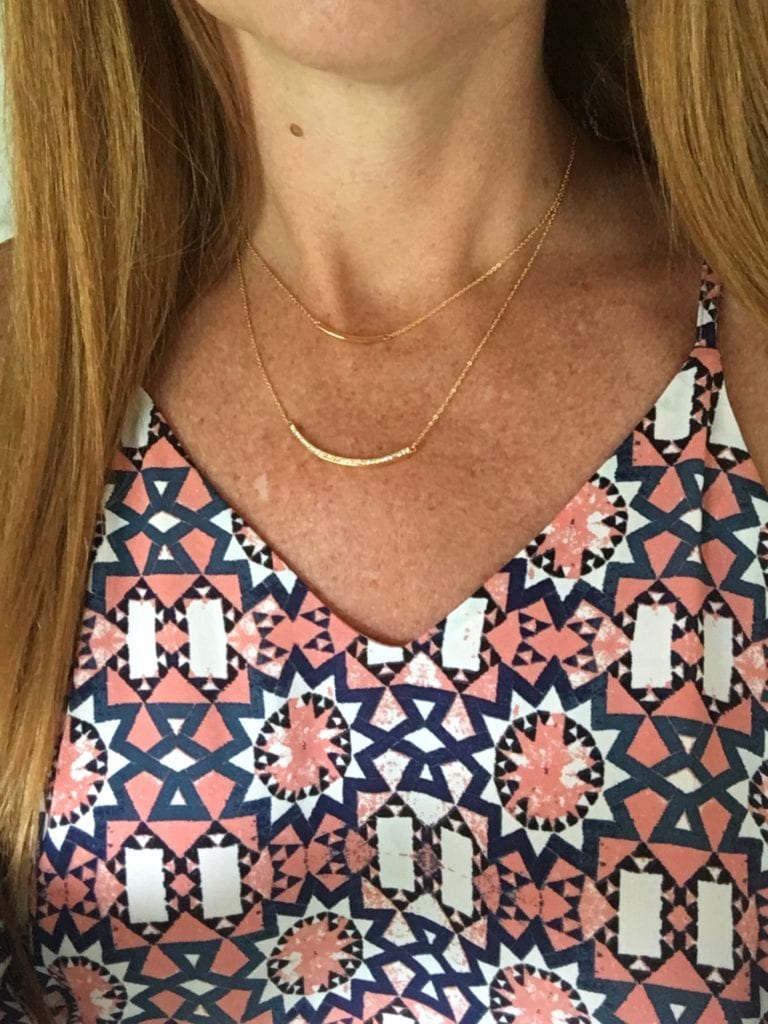 Touchstone Crystal is Swarovski's direct selling jewelry division….bringing so many pieces you love right in to your home. This allows you the opportunity to earn while doing something you love. Having been a regular on the red carpet for years, Swarovski's passion to bring their pieces to everyone has manifested in Touchstone Crystal. You can find out more on
how to get started here
….or if you would simply like to
host a party for your friends
, it is a fun (and fashionable) way to have the jewelry right at your fingertips – for purchase (and for the dress-up I used to do as a little girl).
Do you have a favorite piece in the Collection (or possibly a Swarovski item you have long loved that is already holding a special spot in your jewelry box)? I'd love to know.