Looking back on it now, I wish I'd chosen to sit next to them. In my muddled mind, I was focused only on my return trip, and I chose a seat across the aisle, instead of taking the open seat next to the elderly couple in the third row of my Southwest flight.
I wasn't looking for conversation – I just wanted to go home.
The flight from San Diego to my layover in New Orleans was a little over 3 hours. That's 3 hours of wisdom and story I missed. But you can be sure I gleaned just enough in my eavesdropping to leave a lasting impact.
"We're flying home after celebrating our 70th anniversary on the beach where we got married." I put my book down and glanced over at the old man, seated in the center, his large, worn hand wrapped tight around his much frailer wife's.
"Really?" the woman next to them asked. The man nodded. I could make out a faint smile on his face. "That's amazing!" the woman exclaimed. "What's been your secret to so many years together?"
"Oh, I reckon we just really love to be together," he replied. His wife smiled and grasped his hand tighter. I sat back and marveled at the thought of 70 years of marriage.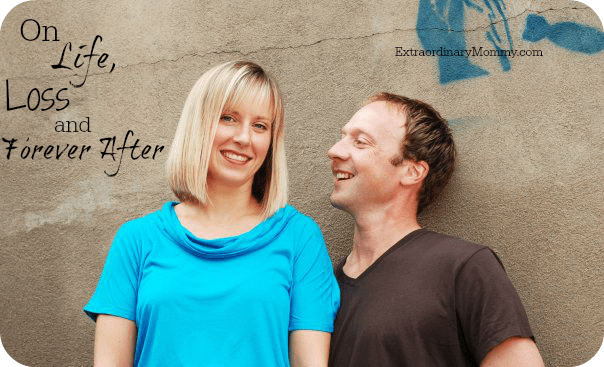 My husband and I are approaching our 14th wedding anniversary this month. As I catalog our years together, I realize that they are so very short. Just last month, we celebrated 46 years of marriage with his parents and 42 years with mine. Longevity in marriage has been modeled well for us, and for this I'm so grateful. But I've learned something valuable in the last three years:
Marriage is really hard.
Of course I'd been told this before. You hear it often when you're preparing for marriage. But until you live the hard, it's a difficult idea to grasp. Our first eleven years of marriage were relatively smooth. There were occasional bumps along the way, naturally. There were silly arguments and legitimate arguments. There were times we didn't connect emotionally, and times we cut each other with our words.
But the bumps were minor.
In 2011, we moved cross-country, and that set off three years of much deeper struggle than we'd known before. Suddenly, we stood in the fire and on more than one occasion, I wondered if we'd make it through as a unit.
In the last three years we have the weathered anxiety, depression, feelings of failure, loss, the termination of an adoption, the loss of a job and, most recently, the cancer diagnosis of a parent. It's been one trial after another, and the result of strain has not always worn itself well on our relationship.
And yet…
There's something about the heat of grief that pulls me closer to this man I vowed to love until death parts us. When I was 22, marriage was all fairytale. It was breakfast in bed, constant companionship, and a romantic adventure.
I look back at our early years together, before there were children to distract us, job pressures, and all the grown up things that muddle the fairytale, and I am grateful for those years…but I don't want to return to them.
I want real life. I didn't know on July 22, 2000 that the man I married would be so good at holding my hand and letting me cry. I didn't know that when I spiraled into grief over the termination of our adoption (the very adoption we discussed on our honeymoon), he would sit by my side and hold my hand and let me cry. He would sympathize with my heartache, even if he didn't feel the depth of it himself.
I didn't know fourteen years ago what we were made of as individuals or as a couple. I didn't know how much I could love a man until I saw him become vulnerable in trial.
I wouldn't be so audacious to claim that I know the secret to 70 years of marriage. I do, however, know that I will continue to fight for this man I love. I will respect him, even when I don't understand him. He will love me, even when I'm unreasonable. As Christians, my husband and I have the common bond of a faith that is constantly developing, and an ever growing desire to glorify God both inside and outside our home.
We are imperfect, and we don't always do marriage well. But last night as we drifted off to sleep, he grabbed my hand and held it tight, and I couldn't help but smile. We're in it for the long haul, he and I. There's no one else I'd rather fight for forever with than the man who made me his bride not so long ago.
I reckon I just really love to be with him.
What about you? What observations and wisdom do you have to offer on love and marriage?