Delaney comes to the door of my office.
She says, "Mommy, I have a surprise for you."
I turn around in my chair.
She says, "He's furry.  He's blond.  He carries a blue bit (blanket). And he has itty-bitty feet.  Here he is….presenting: Cooper!"
What an introduction for the little guy.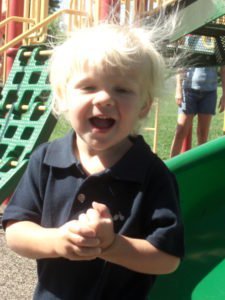 Hmmmm….I wonder where she gets the 'furry' part?