One of my favorites….
Everynight at bedtime, I say, "I love you, my Buddy" to Cooper.
And, every time, he replies, "I love you, my Mommy."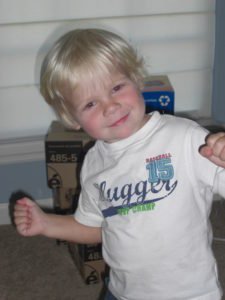 We probably say it back and forth three or four times.
I don't know why the extra "my" before Mommy makes me feel so special, but it does.