My kids laughing, giggling, chortling, ha-ha-ing.
I did my best to make it happen ALL DAY TODAY.
Even though I enjoyed my adult girl time with a friend over the weekend, it is heavenly to be greeted by the sweetest faces in the world.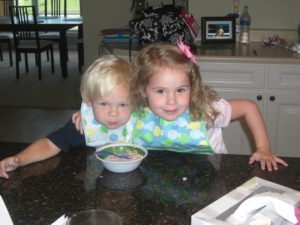 Do you think there is anything better than your kids running at you full-tilt (screaming, "Mommy" in pure delight) when you get off your airplane…as though you have been gone for 3 years instead of 3 days?
Prime-time heaven.