Whoever said 'Silence is Golden' clearly does not have small children roaming around their homes.
Don't get me wrong…I love the quiet as much as the next Mommy, but I don't trust it.
Take for example 2 recent mornings:
I'll paint you a mental picture of the first….I'm doing a little cleaning up around the house while the kids are eating breakfast.  First I hear quiet.  That's right…I heard quiet, because in my world, there is a mental sound that accompanies 'child quiet'.  I am not hearing any arguing.  No one is fighting over toys.  No excessively loud singing. (these are the noises I usually hear any given morning).
So, I followed the silence.  I thought I heard the littlest voices in the bathroom.  One little voice in the bathroom is ok, two little voices spell T-R-O-U-B-L-E with a capital 'T'. (This is, of course, the funny kind of trouble I will share with both of their future prom dates).
I open the bathroom door.  Coop has his pants around his ankles; no diaper on.  Delaney is doing her very best to lift her nearly 30 pound brother onto the potty.  As soon as they say me, Delaney said, "Oh hi Mommy.  I'm trying to teach Coopy how to use the potty.  I pulled his pants down and got his diaper off, but I can't get him on the potty.  Can you help us?"  I laughed for a good 10 minutes.  Thanked Delaney for her 'help' and put Coop's diaper back on.
Silence filled our home again this morning.  Would you like to see what happened during the silence?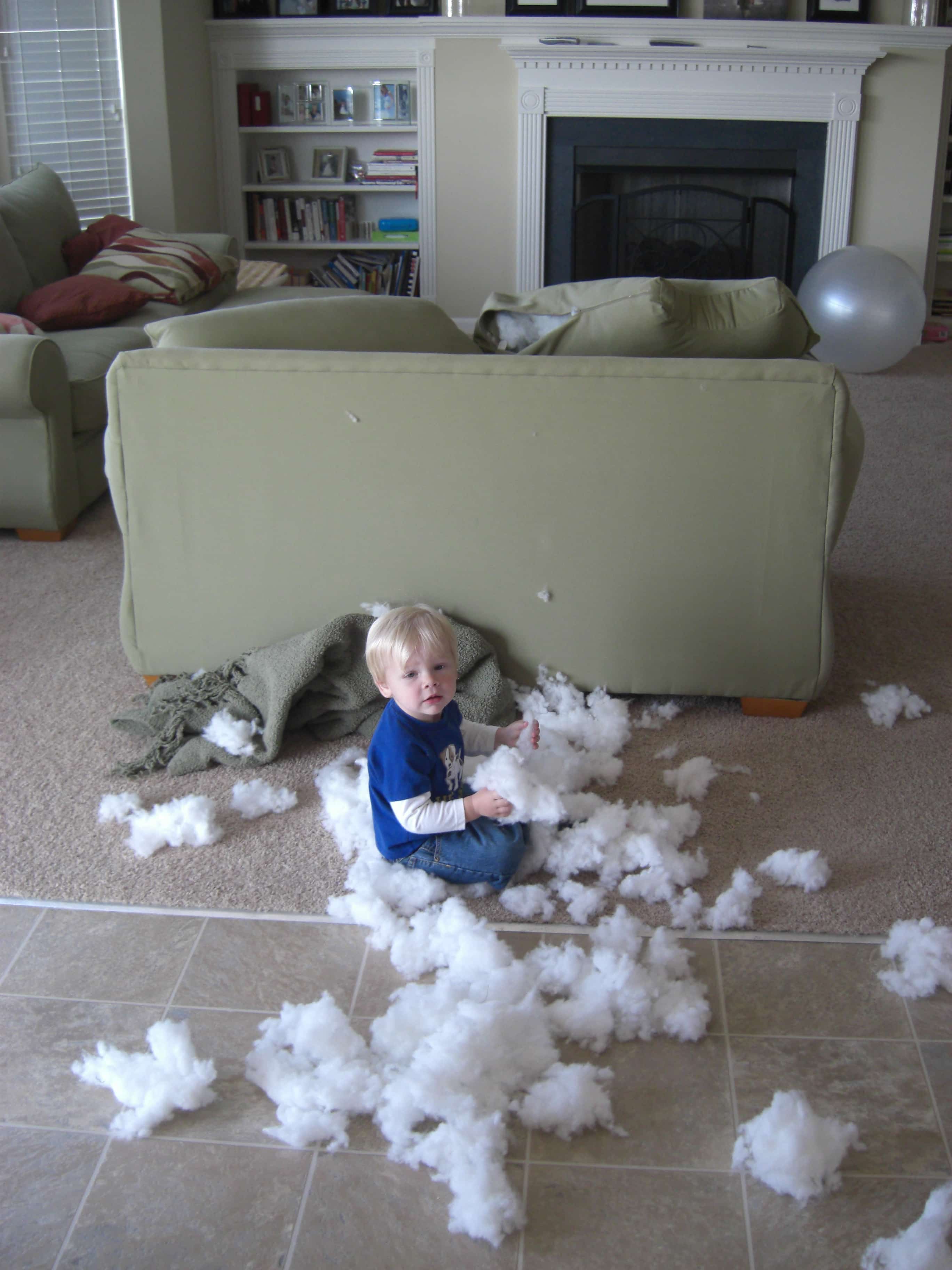 Yes, that is Coop sitting amidst the stuffing from one of our couch cushions.  As I was getting ready, Coop and his big sister…..the ever-innocent, Delaney, opted to redecorate our family room.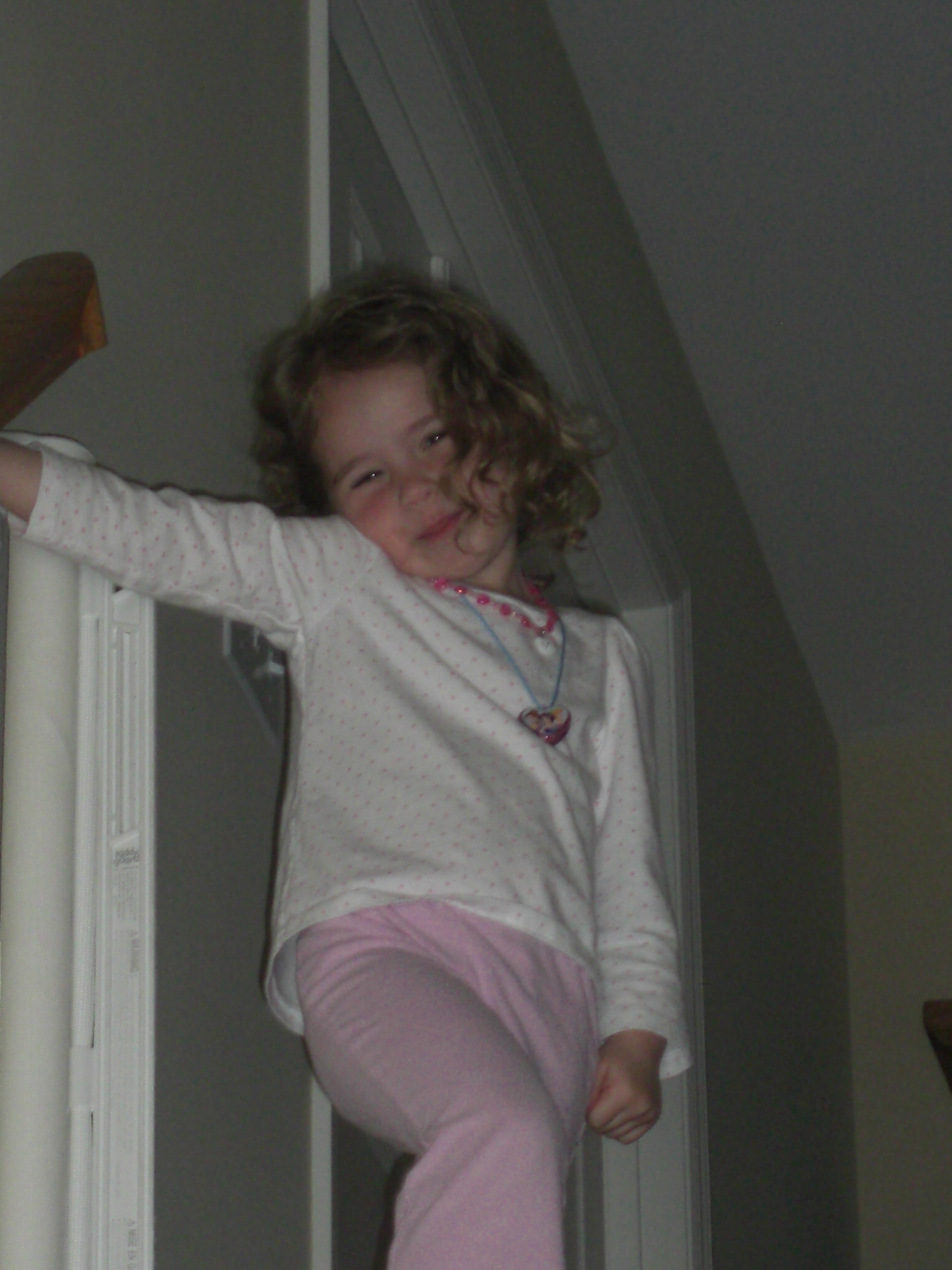 I have to admit I laughed.  So did Jeff.  We made them help us clean it up, but it was REALLY hard to do it with a straight face.  There was some finger pointing over who was responsible for unzipping the cushion, but all in all….this is what happens when I take a deep breath and enjoy the silence!
The result is often a burst of laughter!