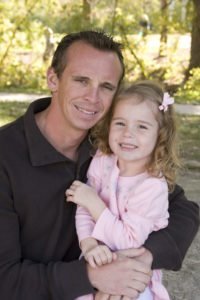 Dear Delaney-
Tomorrow, you're officially a Kindergartner. 
I just want to tell you how much I love you.  I'm so proud of you already, and this is just the beginning.  This is your own personal scholastic Opening Day, so I decided to write a song about it for you to sing to your new friends (it keeps my eyes from watering).
Take me out to Kindergarten.
Take me out with my 5year old friends.
Buy me some crayons and a pink backpack.
I'll love it so much that I do want to come back.
For it's root, root for Mrs. Meyer's Class
If we don't win, someone messed up the math.
For it's one, two, three stains on my shirt,
But, that's what happens when you play at recess in the dirt.
Hooray Kindergarten.
I love you Mini D.  Remember, your Daddy is always right.  If you can remember that golden rule, you'll always hit a Grand Slam.