Look at this….  This is the little monster who started to climb out of his crib last week.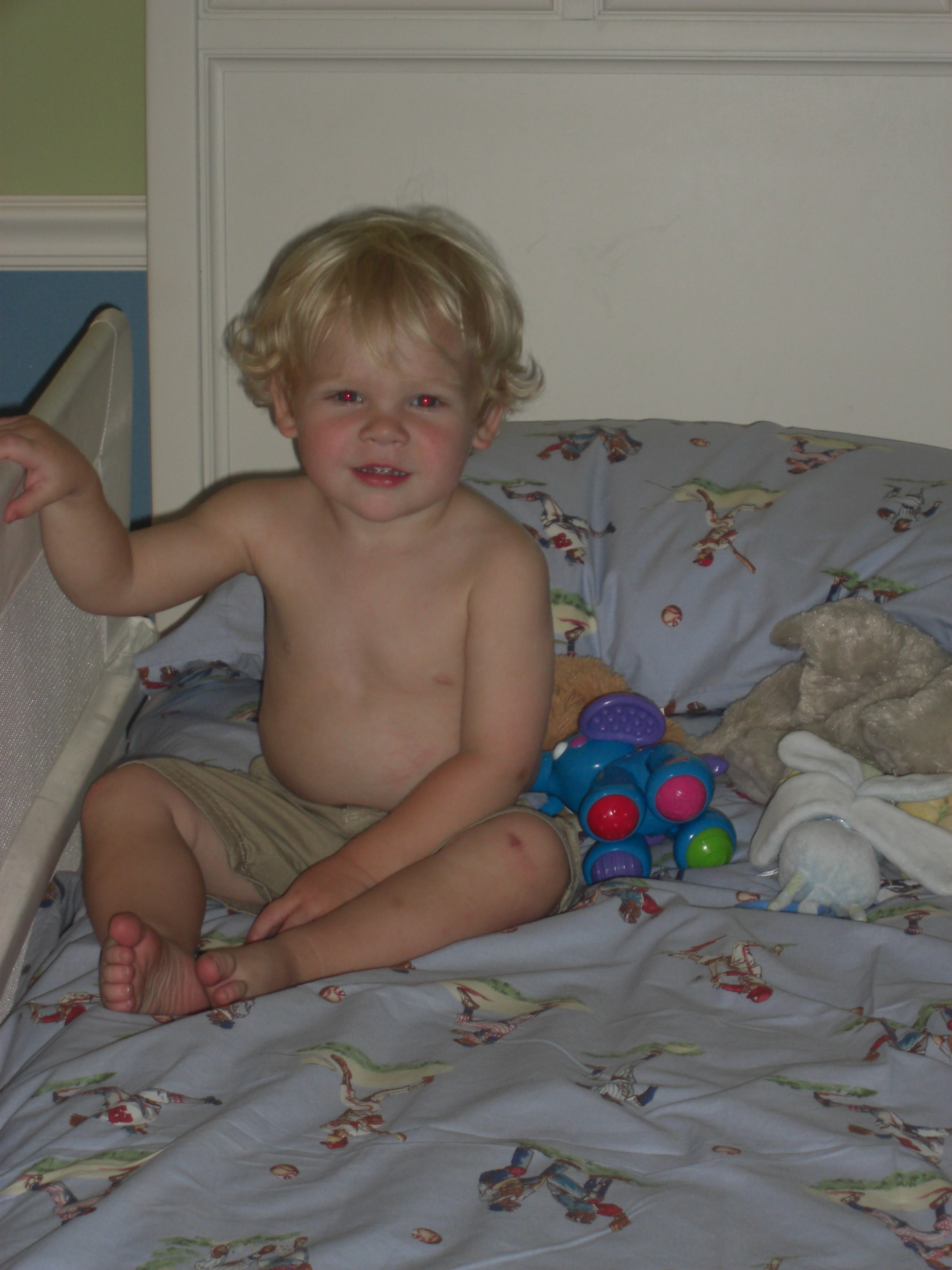 So…now, the little climber has a big-kid bed (which he is currently in…napping away!)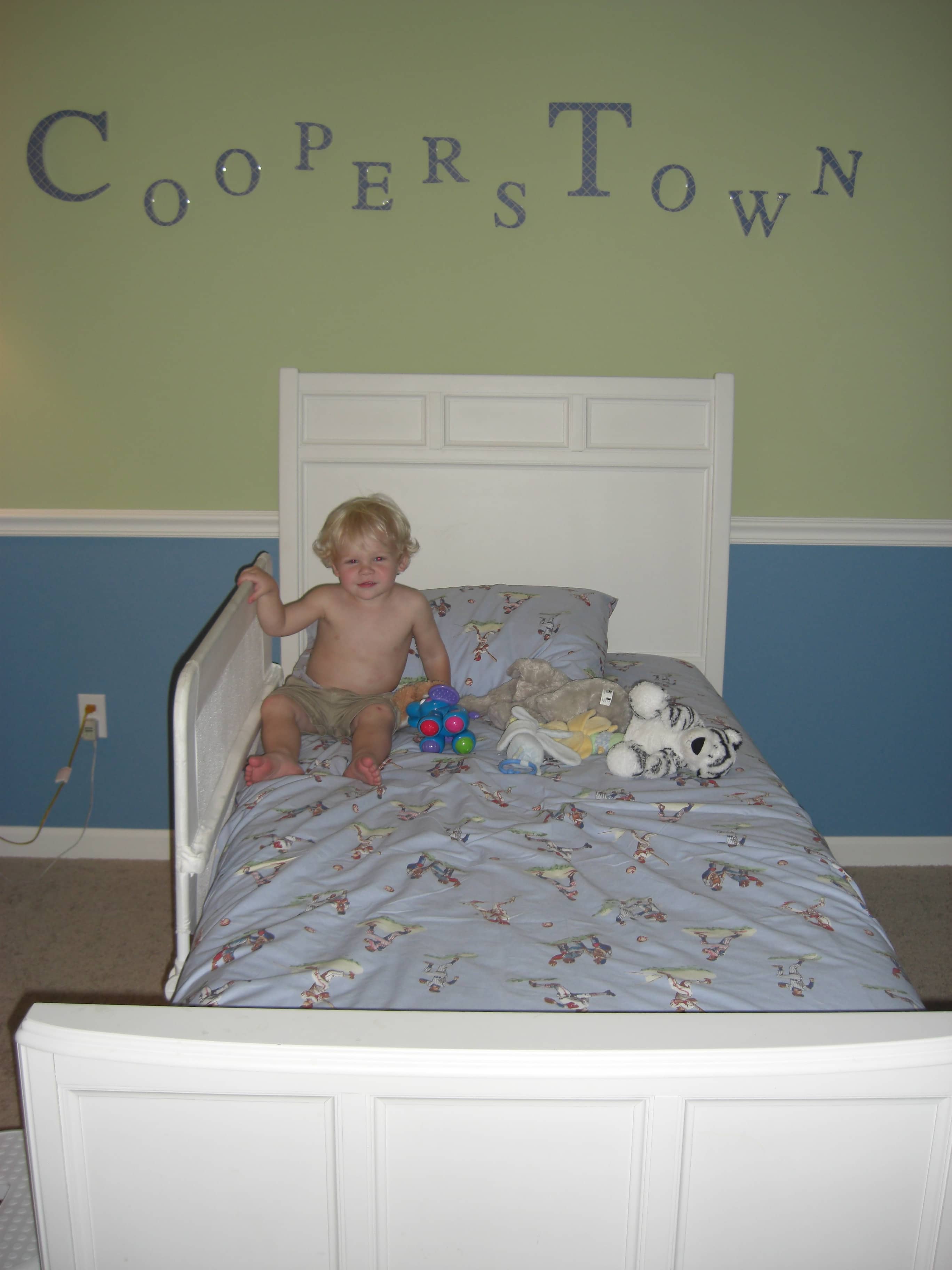 And this means…the other big kid in the house moves from a twin bed to a FULL SIZE….
Heavenly!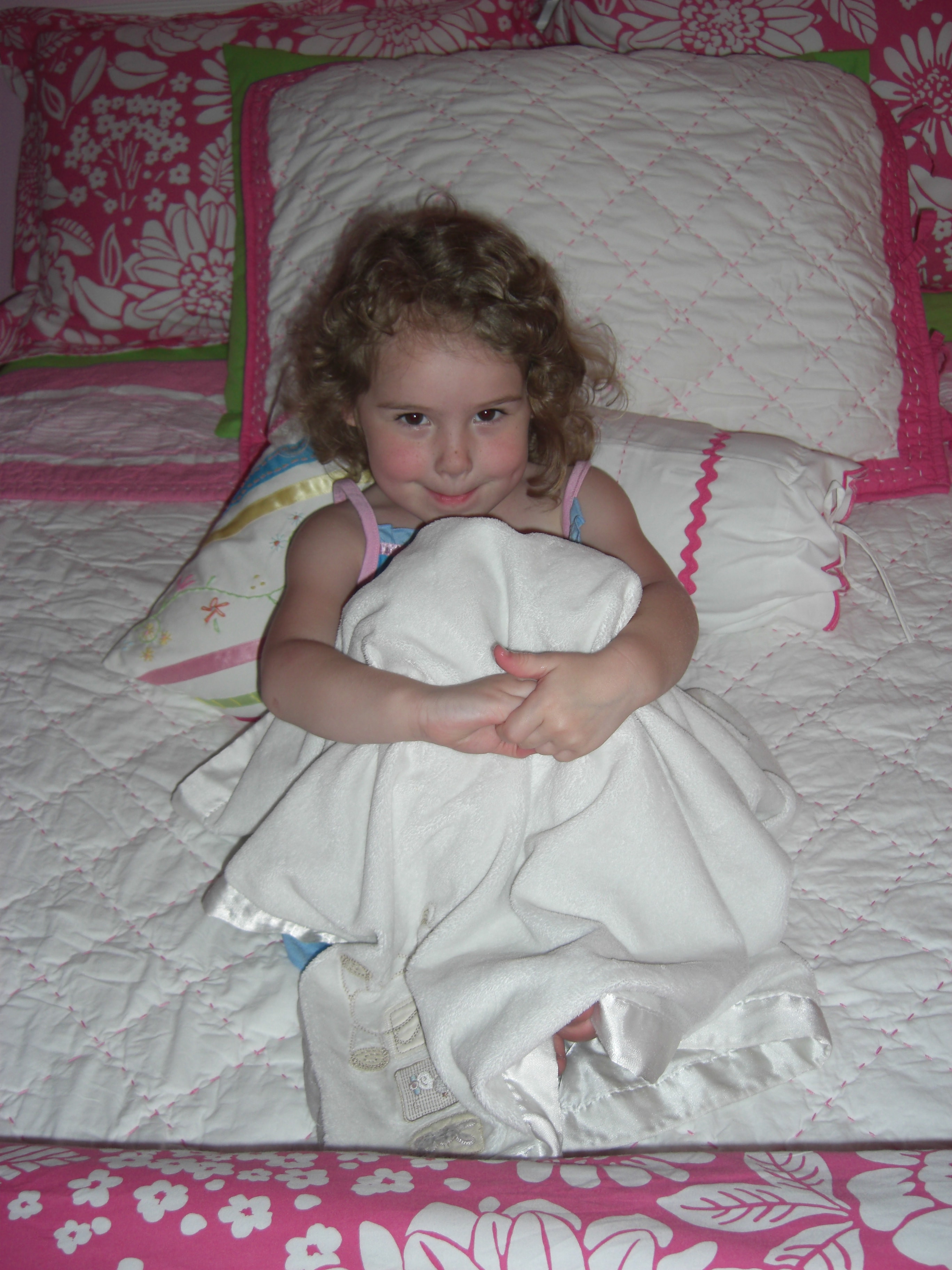 Jump!  Jump!  Clap!  Clap!  Spin around!  Mommy is ecstatic!  Both kids in 'big-kid' beds and they love them.  2 nights in a row….and we are SLEEPING!
I'm probably putting a deep, dark jinx on myself….but for now…I'm going to relish the accomplishment of another toddler hurdle.