I received a voicemail message the other day mockingly calling me an 'extraordinary mommy'. The caller went on and on… 'what kind of an extraordinary mommy does this or that….'? the words spat in to the phone with such venom, it occurred to me that maybe this, right here, is the conversation you and I need to have.
Maybe you and this caller have the same misconception. If this is the case, please allow me to correct it.
You see… I didn't create this website nearly eight years ago because I thought I was extraordinary, that I was out to prove to the world that I was taking motherhood by storm and doing something exceptional one diaper, one toddler, one nap time, one homework assignment, one mom-fashion-beauty moment, one sporting event at a time, but rather because I think you are doing something extraordinary simply by raising your small people and loving them.
This site was never intended to be about me being extraordinary, but instead, I hoped that we might share a little solidarity…. That you would remember, even on your worst days, your toughest days…the days when the kids fight, or don't eat their vegetables, or you lose your temper and tell them to shut up (like I have), that you have a friend here…someone who gets it….that YOU can can crawl under the covers at night confident that you aren't failing.
I hoped we could talk about the every day…what to do about eczema, or share ideas about the misery that is cleaning white baseball pants, or how I so believe it is important to tell your kids that you love to watch them play, that showing them how to be good citizens is more important than telling them, that you don't ever have to feel bad about having the crying baby on the airplane around me and every now and then I just might cook a little something I'm proud of and want to tell you about.
I don't believe I AM extraordinary. I DO believe I am DOING something extraordinary. And I know you are too.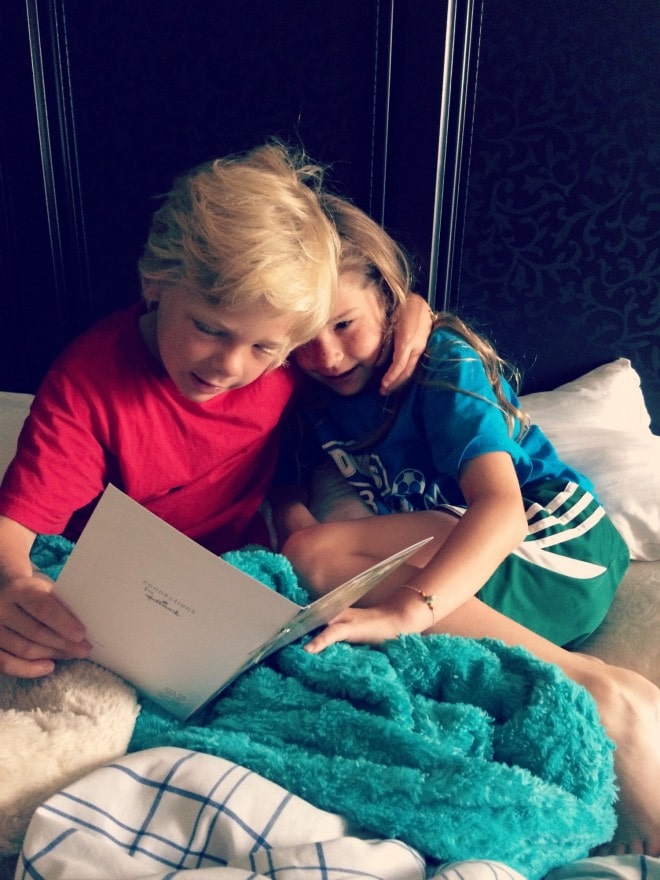 I make parenting mistakes. In fact, I make them every day. I lose my temper, I fail miserably at this crazy family-work-parenting-life juggle. My house constantly feels like a disaster zone, I start laundry and promptly forget about it. I have stared in to my children's eyes as they asked why I am disappointing them. Again. I cry. I stay up too late and worry that I'm doing it all wrong. I constantly feel less-than-extraordinary.
But, you know what? I hug my kids. We have silly little traditions. We make time to play. I TRY. It has taken me years to understand that I must believe I am enough.
I believe I am just what my kids need and THAT is extraordinary, right?
Make no mistake… I'm the furthest thing from perfect.
I'm a work in progress as a mom. I've already made six mistakes today, my home is a hot-mess, I guarantee I'll make another series of wrong turns tomorrow (and my kids will be first in line to point out my flaws).
A piece of my heart may have died a little when I heard that message, but not because my goal is to be extraordinary….or because I want YOU to believe that I am….but rather because I would, in fact, hate for you to think that I aspire to anything close to perfection.
My goal has always been to give you a safe place to believe YOU are enough and to remind you that you are DOING something worthy.
Much love to you, friends….I will continue to be here, virtually fist-bumping your every less than perfect moment because you ARE enough…ok?