We are merely weeks in to Summer vacation and I love every minute of it….except the 'Mom, I'm bored…' moments. Since we have banned those words in our home, I require my small people to offer solutions, not simply contribute to their own frustration.
When I was a kid, I lived for this time of year – in fact, I probably feel even more adamant about it living in the Midwest as I'm required to battle (yes, battle – I consider anything sub-30 degrees a battle)the elements for the Fall, Winter and part of Spring. I'm so excited for the opportunity to get outside, to wear flip-flops and to simply play (yes, I play too!)
So, the small people and I compiled a list of some of our very favorite Summertime activities – ones you can do as a family OR give your kiddos the freedom to do on their own.
You know it includes getting wet. Tell me this picture doesn't spell Summer J-O-Y!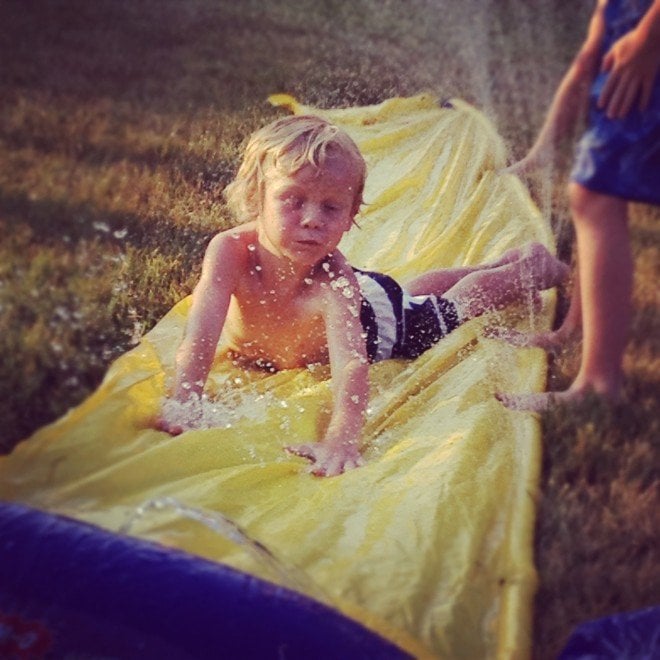 And (since I expect you know us just a little) playing at least one or two sports – either the traditional way or adding their own creativity.
But there is so much EXTRA fun to be had – from exploring your own city to taking the time to volunteer as a family.
I've shared our list of favorites over on SheKnows Experts and would LOVE for you to add to the list. Do you hike, go old school with tag and hide-and-seek, huddle inside to avoid the heat – opting for movies and board games or go for broke on an adventure? There are plenty of days left in this crazy break from school, so I'd love to hear your suggestions.
Disclosure: I'm grateful to SheKnows Experts and Crocs for inspiring this conversation.