In the Summer of 2009, I was still relatively new to motherhood with two small people under five.
I was trying to juggle the chaos of their little lives with work and *trying* to take care of myself. One lovely summer morning, I had just returned from the gym, was standing in my kitchen on the phone with my mom and suddenly lost the ability to see.
Yes, you read that correctly.
One minute I was staring at my children happily playing in the living room and the next…just nothing. It is impossible to overstate how we take the gift of eyesight for granted, as you simply don't think about the possibility of losing it. It took a few minutes for things to blur back into focus beginning with my right eye alone and then slowly my left. A diagnosis of exclusion (the doctors couldn't find anything officially 'wrong' and offered no explanation for why it happened) left me with the understanding I had experienced an ocular migraine. Though there was no pain, and I'm no stranger to traditional migraines, I was obviously confused.
What this episode told me more than anything? Taking care of this extraordinary sense is important.
This is especially true in this current age of screen time and how much time our kids spend in front of that bright light.
On an average week, my screen time tracker will tell me I have spent anywhere from six to nine hours a day online – depending on the work I needed to complete and the communications I needed to give and receive.
And my teenagers? At least that.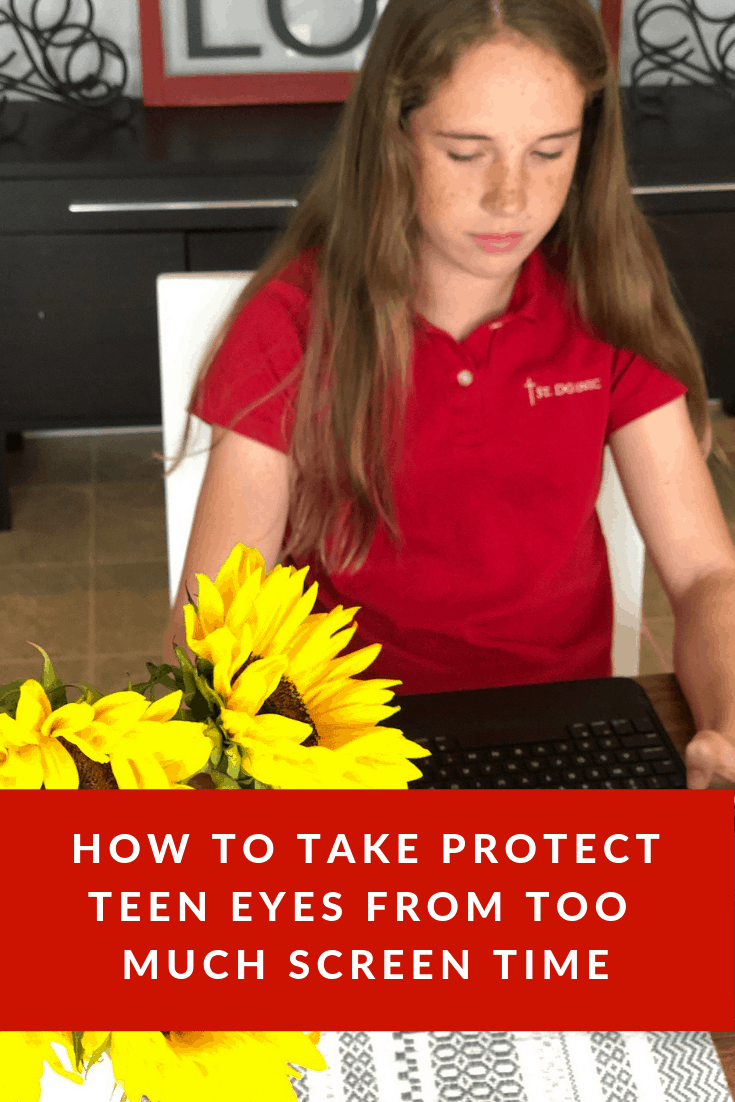 Lest you think I'm letting them just sit on their phones playing games, watching videos and Snapchatting friends, I can assure you I am not. They certainly DO enjoy some freedom for recreational screen time – but it is so much more than that. I have realized with the addition of iPads and Chrome Books for school in the recent years, the time they spend in front of the screen has nearly doubled.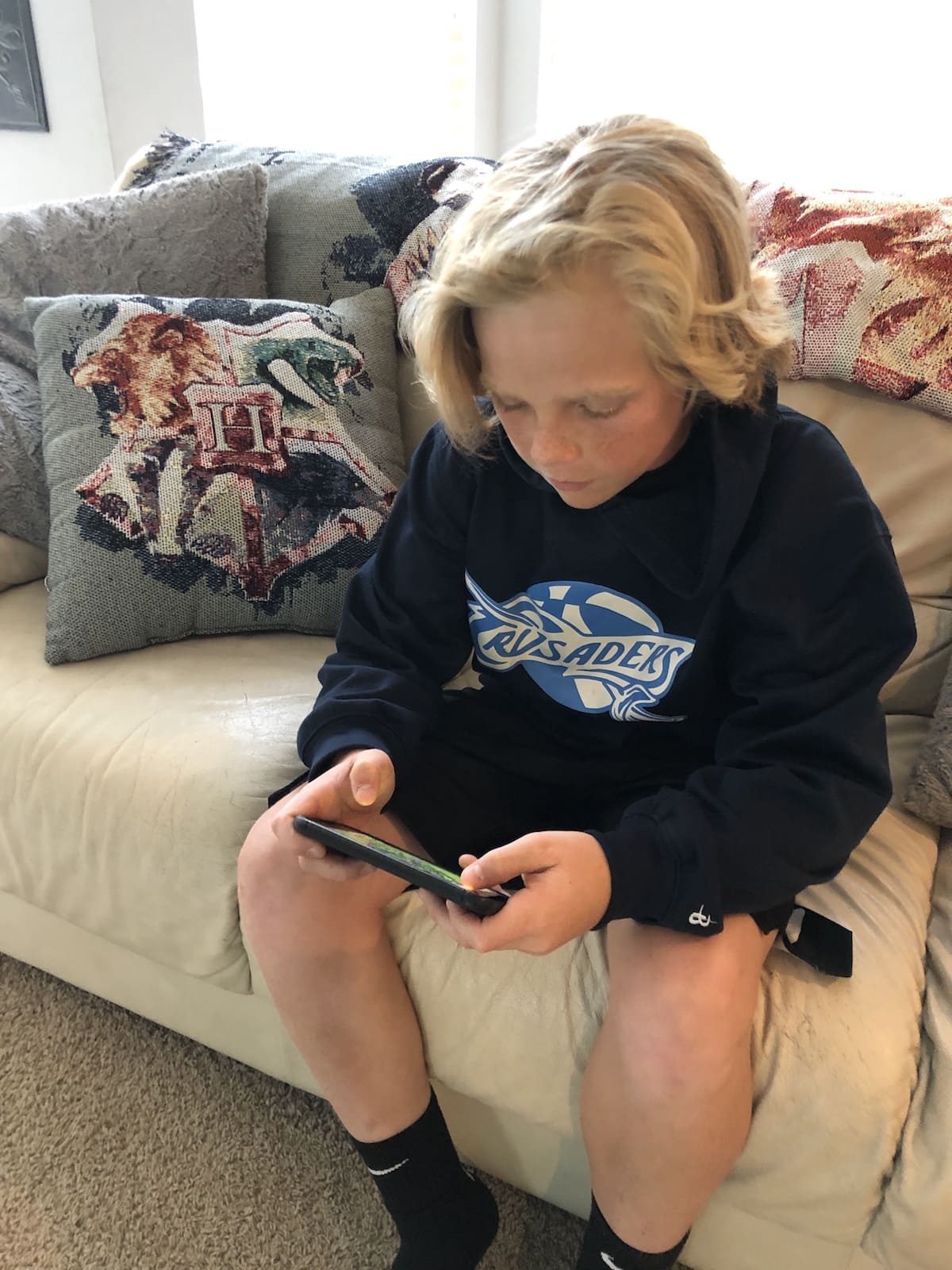 They are on screens all day at school – for taking notes, getting assignments, communicating with teachers and classroom groups and of course, in the afternoon and evening for homework.
Paper note taking and typewritten, double-spaced term papers are a thing of the past.
All of it is created and submitted as they sit in front of a screen.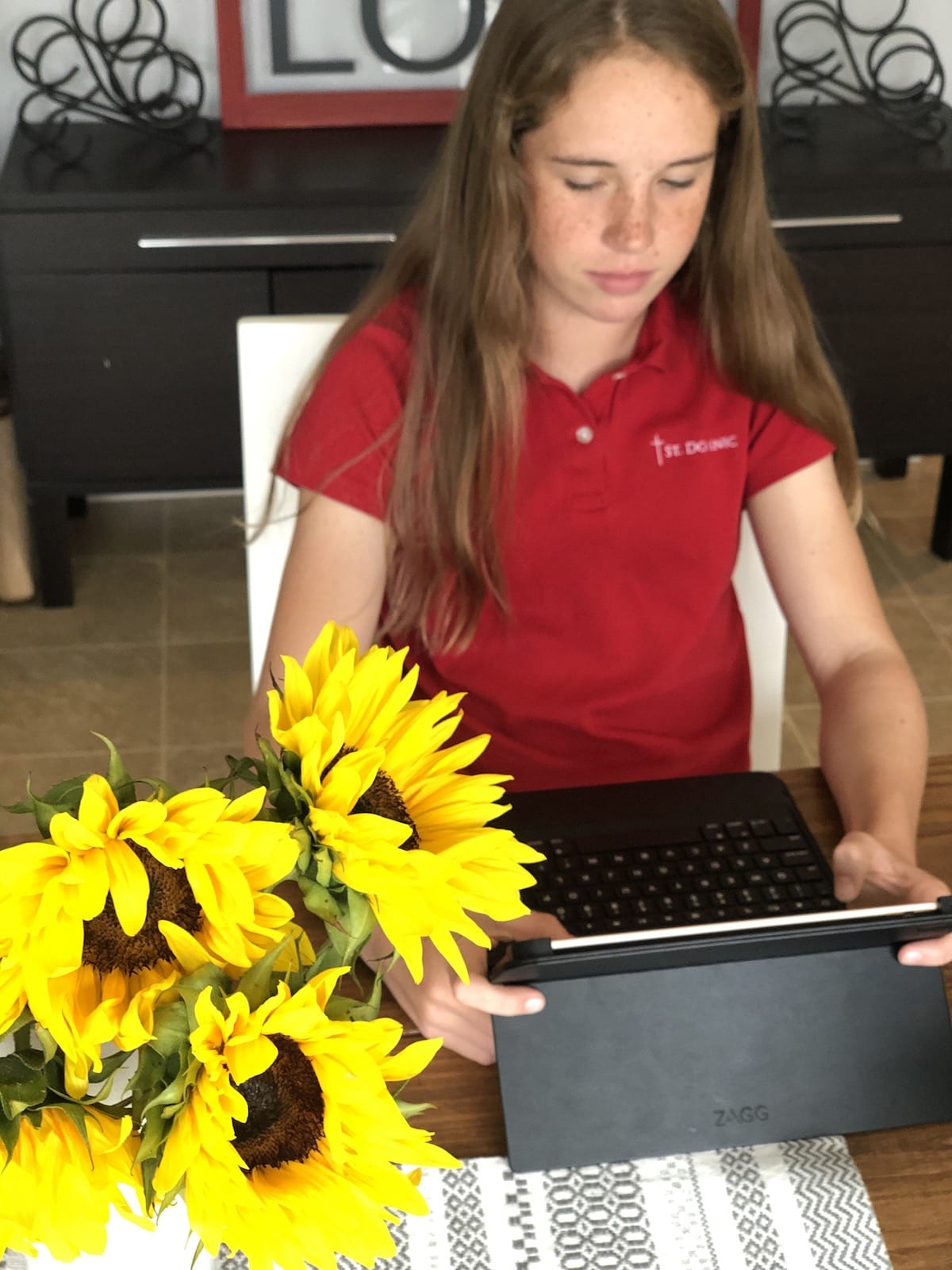 I can set all the recreational limits I want, but they will still spend hours and hours a week in unavoidable exchange with something that very well could have long term negative effects on their eyesight – that sense I so desperately want to protect for them – knowing just how much we take it for granted.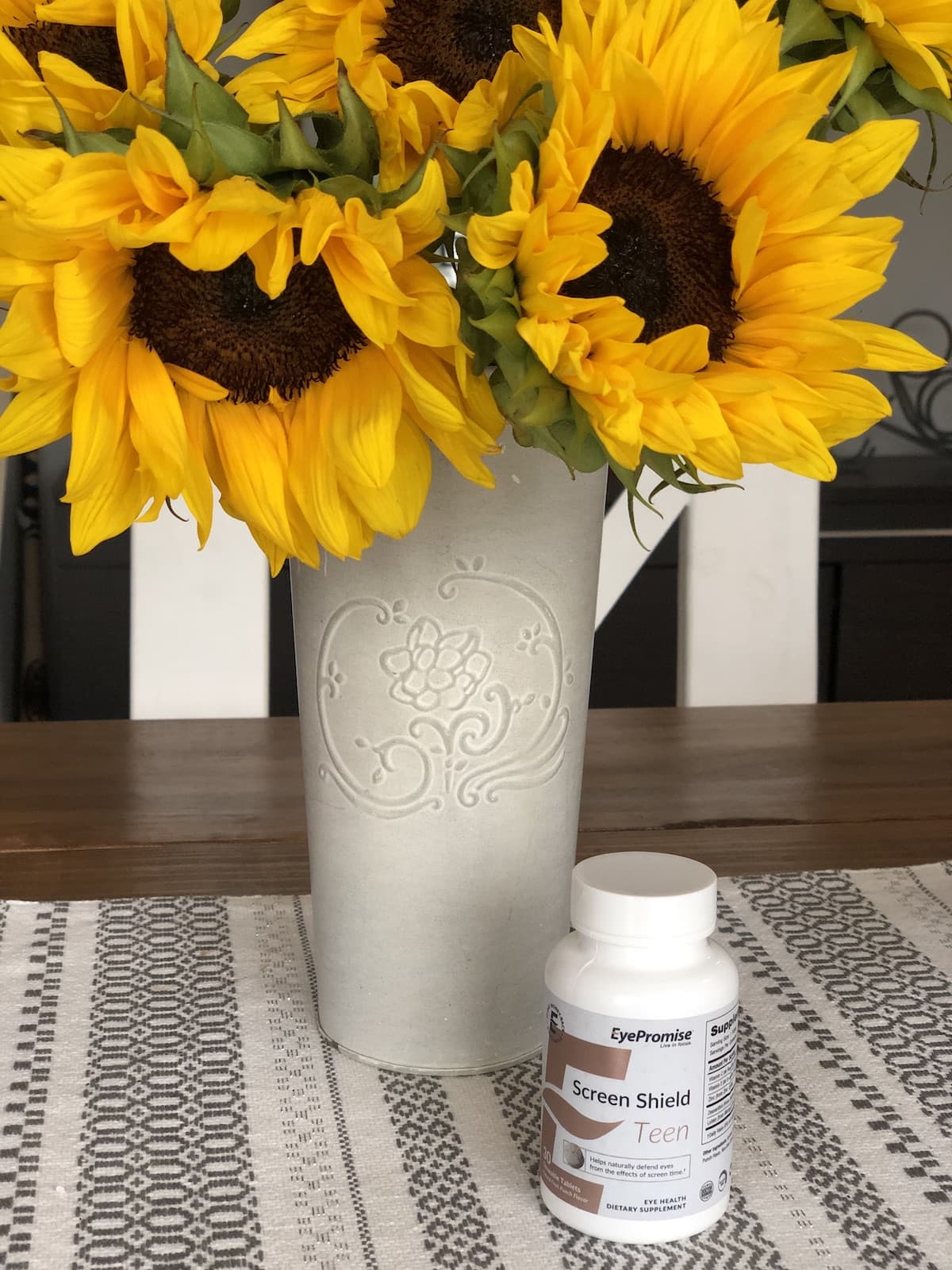 Enter my friends at
EyePromise
® – the #1 doctor-recommended eye vitamin brand in the country. Their latest product,
Screen Shield ™ Teen
is designed to do just what I need for my screen time teenagers – protect their still developing eyes from headaches, eye strain and tiredness.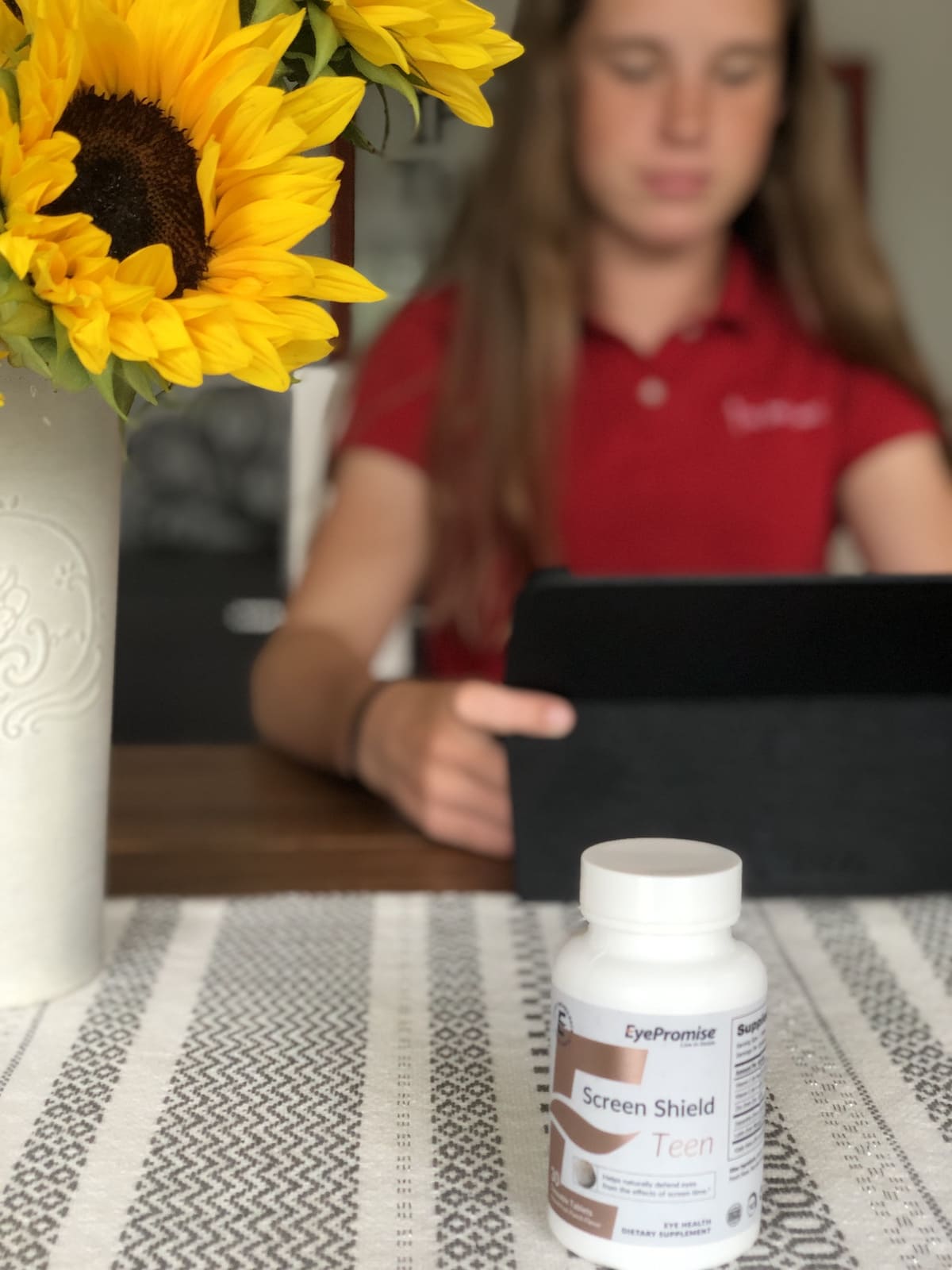 Let's be honest – the amount of time they spend in front of screens is not going to change – it is estimated that 69% of the time their are already in front of a screen is, quite simply, unavoidable. But this once-a-day chewable is not only GMO Free and Gluten Free, it is made with 100% natural zeaxanthin – a super antioxidant that is the key nutrient in protecting vision. Also included in
Screen Shield ™ Teen
– Zinc, Vitamin C, and Vitamin E – all components that contribute to overall eye-health.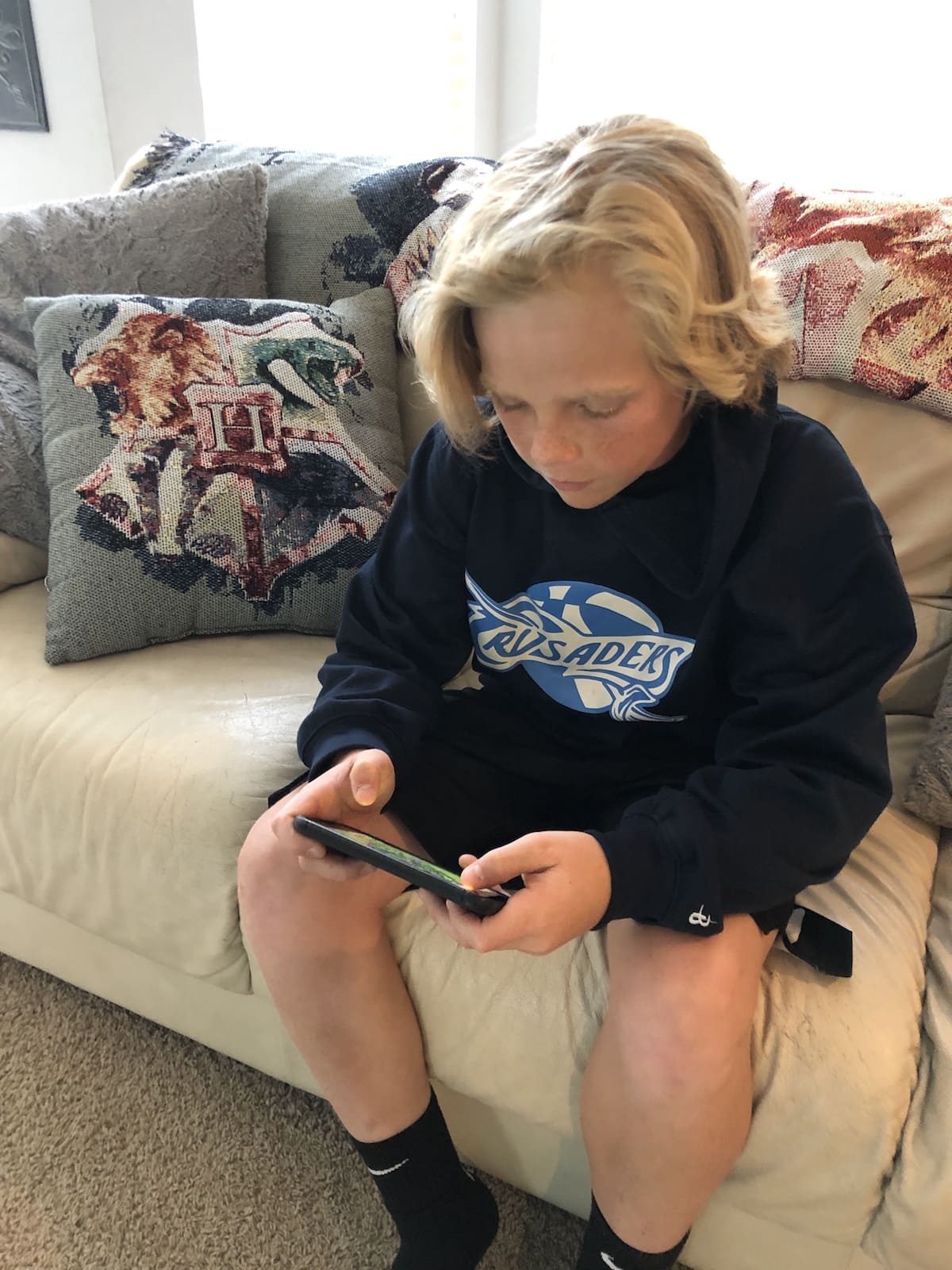 Screen Shield ™ Teen
not only improves your child's vision on a daily basis, but also protects them from the long term effects of excessive blue light from the computer and phone use that is part of their routine.
We can't change that screens are a way of life for our kids, but we CAN make their eyesight a priority.
Learn more about how to protect your children's eyes from this mother AND doctor. And keep in mind, your kids are far more likely to do as YOU DO, than do as YOU SAY when it comes to screen time. Learn a few tips to be the best role model for them. We'd like to give $5 off your first purchase of Screen Shield ™ Teen here! Coupon code is EPSSTDS.
Disclosure: I'm proud to have partnered with EyePromise to share about my kids' screen time and how I protect their eyesight on a daily basis. All thoughts and opinions are mine and mine alone.