Happy New Year!
Game 1 of a short 162 game season is here.
I have many sports loving friends who don't understand my passion for the game of baseball.  And, that's okay, but it's time to explain, 1 of 865 reasons why, I celebrate when the calendar flips to April (or this year to March 31st).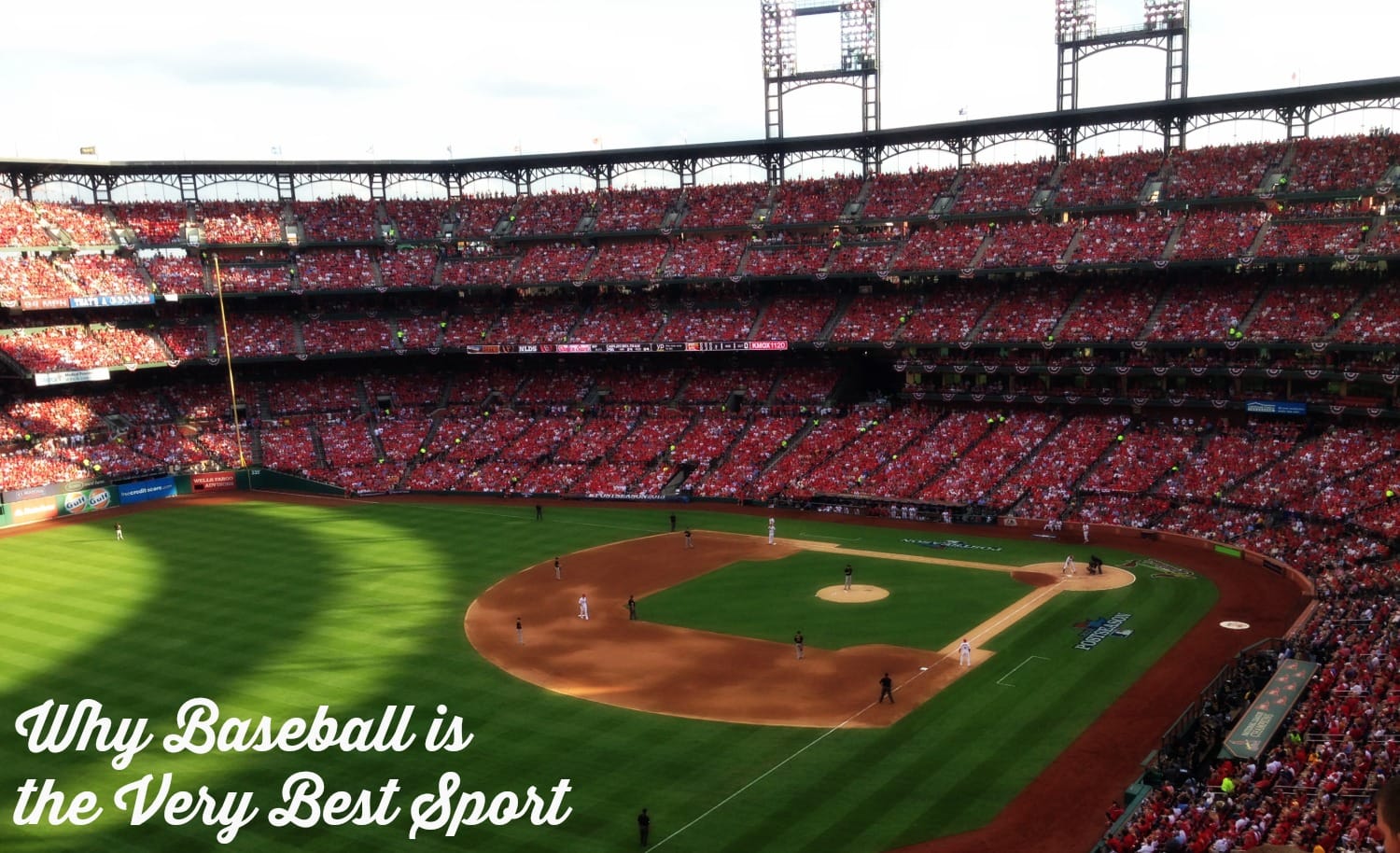 To my Football Friends, your sport is fun to watch, and I love to tailgate.  I watch the Super Bowl in between eating chips and dip and having a few Bud Lights that I was enticed to drink by the commercials that are apparently more important to the viewers than the actual game (that's fact backed by data).  I watch the college game, root for my Alma Mater, Mizzou, and enjoy watching an NFL playoff game.
Here's the part that just drives me nutso.  QB drops back to pass, throws a perfect pass to a streaking world class athlete some 80 yards down field, said player known as the receiver catches this pass, lunges into the End Zone for a presumable touchdown.  Fans go wild dancing in the aisles, high fiving everyone they can get their hands on… only to find out that a man standing in front of the passer held his hand on another man for slightly over a second.  Or 20 times longer than it takes for a 90mph fastball to travel 60.5 feet.  That entire play never happened.  Ball is brought back 10 yards behind where it started.  Time is NOT put back on the clock.  Crowd sits down.  Buzz kill.  Hand me another Bud Light.
Oh, and the pro league allows ties.  I'm so lost.  I'm not so tied.  I'm so lost.  "When does baseball start?"
To my Hockey Friends, your sport is very exciting to witness "in person."  On TV, I cannot find the darn puck.  And, I have 20-20 vision plus a 42-inch HD Colored Television.  I take my Canadian born wife and two Half Canadian children to a game or two a year.  We have a blast.  We do.  We bundle up in sweaters, put on our mittens and stocking caps and make the trek downtown to watch amazing athletes somehow keep their balance while getting shoved, pushed, rammed into an unforgiving wall while skating 20mph (24 km/hour) on a sheet of ice.  Truly a wonder to watch.  I exit the building after the two teams skate for 60 minutes of regulation to a 4-4 tie, plus another 5 overtime minutes, then watch a shootout where the home team wins the shootout 3-2 but apparently wins the game 5-4.  Confused?  Yep, me too.  And, oh by the way, the "losing" team somehow earned a point.  Huh?  They lost the game.  They didn't earn anything.  Oh, everyone wins in Hockey?  Okay, sure, "When does baseball start?"
Now, over to Basketball.  I played Varsity hoops in High School.  Well, I was on the team anyway.  I coached a High School Team and we had a lot of success.  I jump up and down during the Madness of March.  I love watching the NBA Finals.  I'd say it's my favorite "other sport" but two things.  One, it's played inside.  Two, the clock.  It stops.  It starts.  It stops.  It starts.  A 6 Foot 7 Man made of granite sprints down a 94 foot track at Olympian Sprinter speed while dribbling a ball then jumps 4 feet into the air only to be met by another giant who can lift me with one finger and Squeek.  Whistle blows!  Clock stops.  Everyone watches the man with the ball shoot two "free" shots.  After those two shots, we do the same thing again.  And again.  And again.  And again.  Until whoever made the most of these "Free" shots wins.  To earn these "Free" shots, one pays the price by repeatedly getting slammed down by a body builder slash kangaroo in mid-air.  I admit.  Best athletes in the world.  But, stop blowing the whistle every time someone jumps in the air towards the goal.  Just stop.  No more whistles.  Block-Charge, who cares?  Just stop blowing the whistle.  Basketball at its purest form is artistic.  5-men weaving, slashing, zig-zagging in perfect synchronization.  That's fun to watch.  Watching two men chest bump each other.  Every.  Single.  Play.  Is … Whistle blows.  I couldn't even finish my thought.  It's Free Shot Time.  Lose the whistle and I love the sport.  Best part of basketball, best player gets the ball with the game on the line.  Every time.  I do really, really like that part.  But, give me a sport without a whistle.  "When does baseball start?"
Speaking of a sport with no whistles… or a clock… or freakishly large men running faster than I can drive a car or a sport that can end in a gulp … tie.
Baseball.  No Whistle.  No Clock.  No Ties.  Outside during the Summertime.  I just love it so very much.  I could list 845 reasons why I love it (Note:  845 is pronounced Eight-Four-Five not Eight Hundred Forty-Five), but I'll spare you.  I'll just say this.
Bases Empty, 1 Out, Bottom of the eighth of a one run game.  Batter lines baseball into left center.  Left Fielder and Center Fielder meet at the Gap to retrieve the ball.  Runner digs for second followed closely behind by the first baseman who is covering second on a sure double due to the second baseman backing up the shortstop on a double cut in case of an overthrow.  Right fielder, seemingly out of the play, rushes to back up first baseman.  3rd baseman and Catcher cover their respective bases.  Pitcher, who started this whole series of events, has vacated his point of origin and is watching all of this from behind third base.  Runner decides to push his luck and gamble for the extra base to put himself at 3rd with less than two out so another 7 possibilities would score him from 90 feet away versus 180 feet away (Wild Pitch, Pass Ball, Balk, Sac Fly, Stolen Base, Ground Ball to Middle Infielder, and/or attempt to score on a dropped third strike throw to first base) when the relay throw sails over shortstop's head only to be snatched by the 2nd baseman who cuts the runner down at 3rd after a perfect catch and release while turning glove side firing a laser onto the inside part of the bag.  Runner Out.  Eight-Four-Five on your scorecard.  When is the last time a Football, Hockey, Basketball Fan kept score at a game?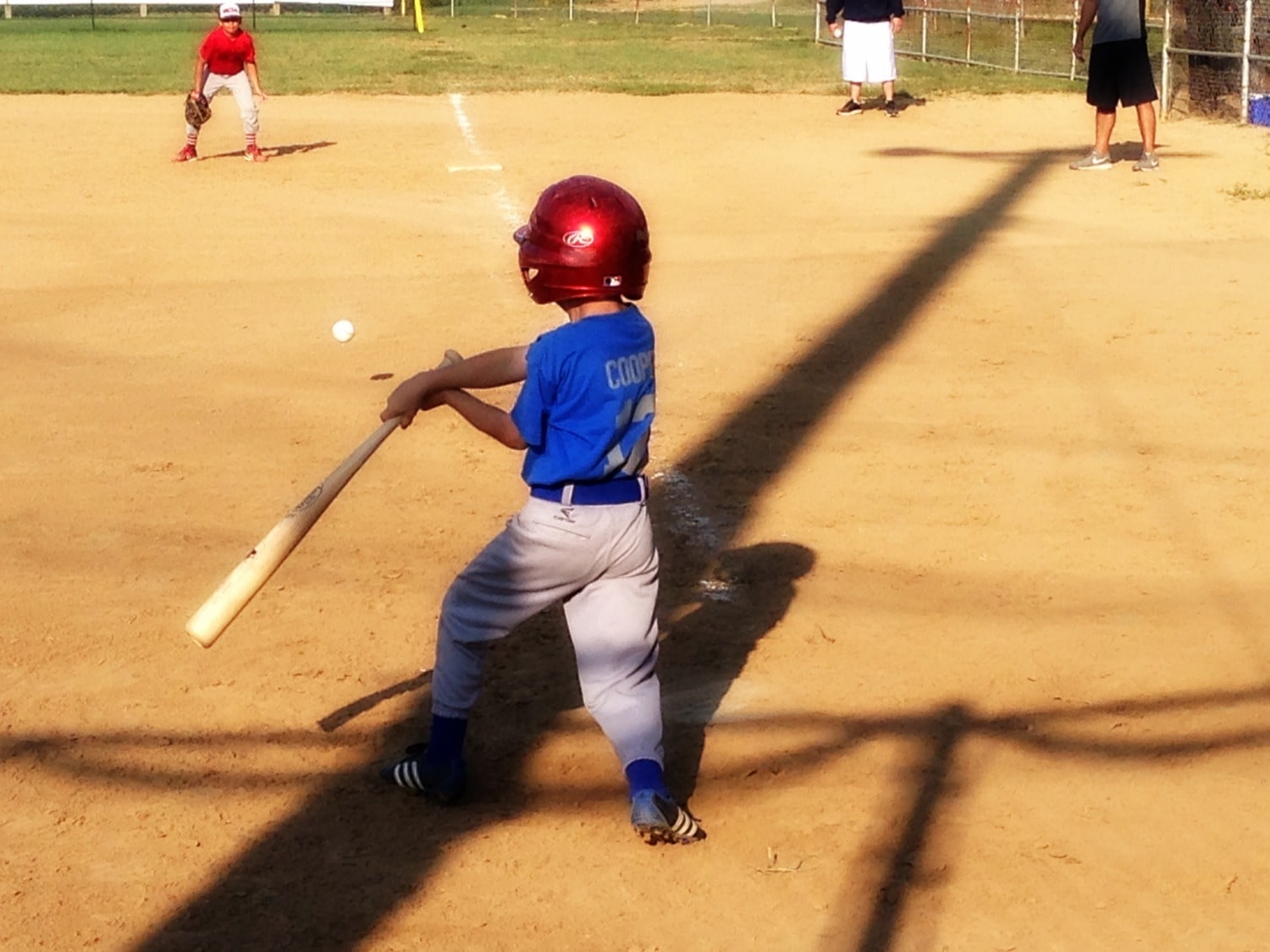 And, after all that intense exciting action, 7-year old kid next to me says, "I can't believe the pitcher threw a cement mixer 0-2 slider or really a spinner.  He should have come up the ladder with some high cheese.  Less room for error."  He's right.  Whose kid is that?  And where did he learn that?  Must have a good teacher.
When does baseball start you ask?
Answer:  Today.
Opening Day is here.
Happy New Year!
Sincerely,
A Baseball Fan