In the digital age, the art of thank you notes may seem obsolete, but a single, hand-written thank you card can make such a difference in telling someone how much you appreciate them. Teaching your children how to write a thank you note is an act they (and the recipients) will appreciate for years to come.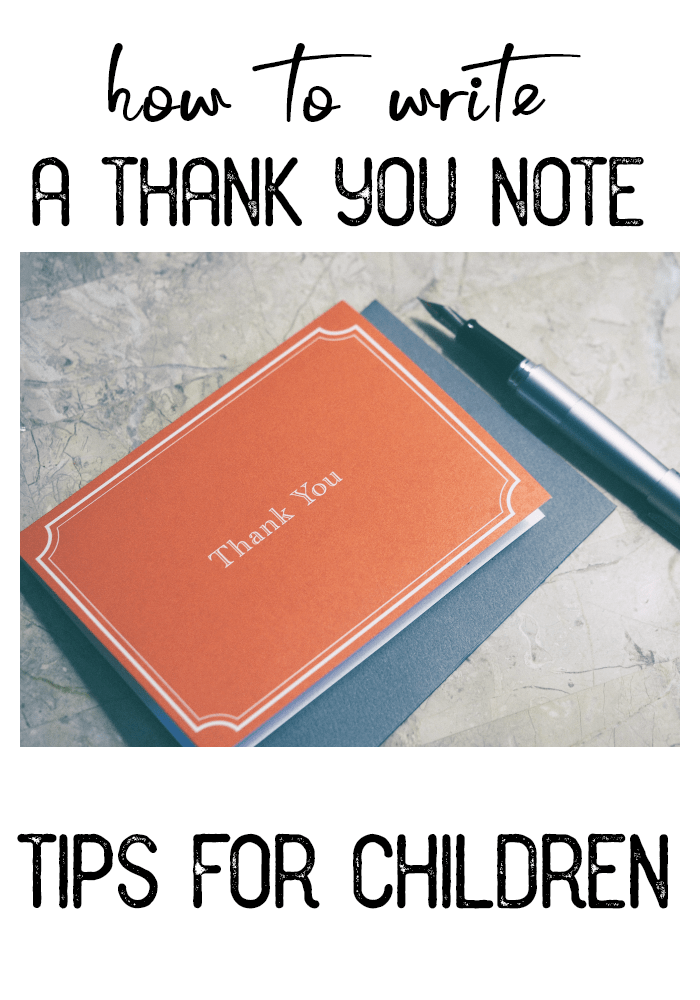 How to Write a Thank You Note – Tips for Children
Start with a greeting.
Personalize every thank you note with the recipient's name. General, bulk thank you notes after a birthday party of graduation do not have the same feel. If your child calls their aunt "Auntie" or grandma "Nana", address the note accordingly. It doesn't necessarily have to be formal if the relationship is more casual or they have a specific nickname they call that person. Dear is often an appropriate greeting, but is entirely dependent on the relationship.
Be specific when thanking others for money.
Money or gift cards are often popular gifts, especially with young people. "Thanks for the cash" is impersonal, but "Thank you for the generous gift. I look forward to buying a novel or a new journal" means much more. Even if your child does not yet have a plan for the money, they can talk about something they would like to do with it. Perhaps they will be putting it towards their savings for a car or college. Sometimes, the plan for the funds may be dependent on who sent the gift. If an aunt or uncle who attends every one of your child's football games gives a financial gift, they may choose to mention some way they'll use the money that supports their athletic endeavors.
Focus on enjoyment of material or physical gifts.
When receiving material goods other than money, encourage your child to write about how they have or will use that gift as well. If your child receives a special outfit, they may want to write about when they plan on wearing it. Allowing the recipient of the note to picture the sender enjoying the item will help them understand the gratitude. Your child may even want to send them a photograph of themselves with the item. Young children may even enjoy drawing a picture. That is certain to bring a smile to the gift giver's face!
Close with sincerity and kindness.
In the body of the note, close with a summary of thanks. Thank you again or kind words focusing on the gift giver's generosity are always appreciated. For some thank you notes, it may be appropriate to talk about the next time you'll see each other or a desire to visit soon. Before signing their name, teach your child that sincerely or thank you is an appropriate way to close a thank you note.
Learning how to write a thank you note is an important skill for children of any age to learn. Younger children may start with basic greetings and pictures while older children may develop their note of gratitude by focusing on specifics and making plans to see each other again soon.
Use these adorable notecards and writing utensils to create perfect thank you notes for any occasion
Chalkboard Thank You
Fill in the
Brown Kraft Paper
Sanford 1802226 Sharpie
Paper Mate Flair
Scentco Mechanical Smencils
!