My clothes don't fit.
I've gained 15 pounds in the last 18 months.
I detest getting dressed in a way I never have.
I'm disappointed that I can't seem to make the necessary changes.
I abhor that I no longer feel like the role model of body confidence and self love I have always wanted to be for my children – especially my daughter.
I've been doing everything I can to hide how I feel.
But, it seems I've hit a tipping point.
For the first time in more than four years, some of my beloved Stitch Fix clothes don't fit when they arrive. (that's on me, not them.)
I stand in my full closet and struggle to find something that fits. And find I prefer anything loose. Or pajamas – yesterday I stayed in those until 1pm. That's not me.
This past week….I attended a formal event and ordered dresses from Rent the Runway….there was one I REALLY wanted to wear and ordered it in my size (or what I *thought* was my size) plus one size up. When I couldn't get it zipped up…I was hoping it was because of the empire waist and ruched material….I asked a friend to try. No go. She gently informed me the zipper had zero chance of making it….it was maybe two or three inches apart. (Related – this is how you know you have good friends – they help you zip and break it to you when it just isn't going to happen.)
That's a bad feeling. There is vulnerability in that type of moment – embarrassment and self-realization: I'm not the same size I once was. I may never be that size again.
I wore a back up that arrived in the wrong color and with stains on the back.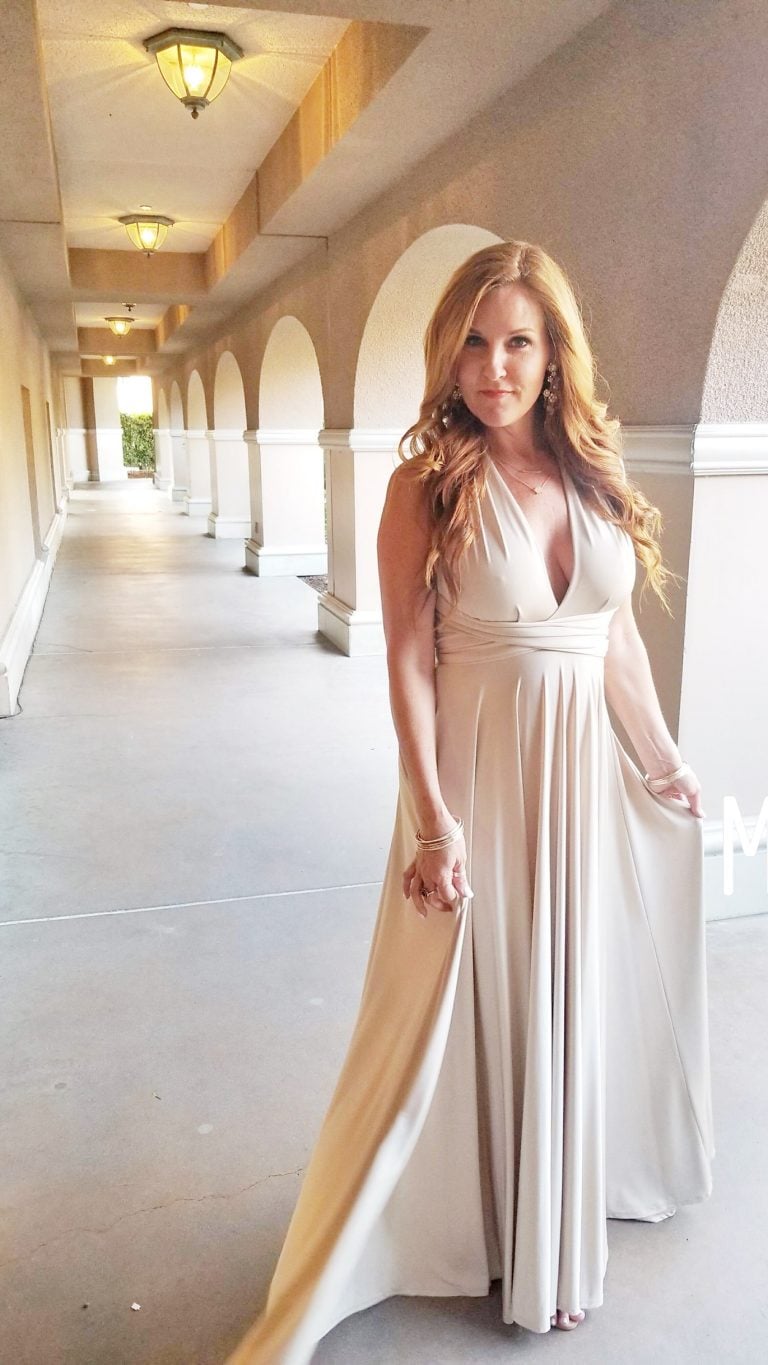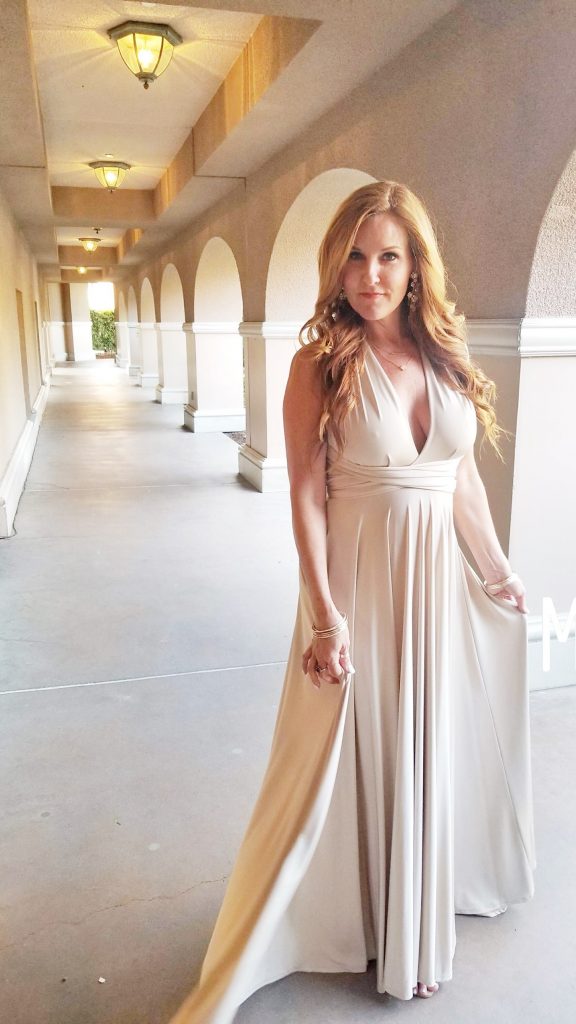 Like so many dresses I have chosen for the past year – it worked because it hid so much of me from the ribs down.
I did a bathing suit photo shoot with the most amazing, body-confidence inspiring company and was amazed that they succeeded in minimizing the things that make me self conscious (my waist/stomach) while accenting the good….but still confess to noticing the flaws first (my stomach, the texture of my skin). It's clearly me, not them.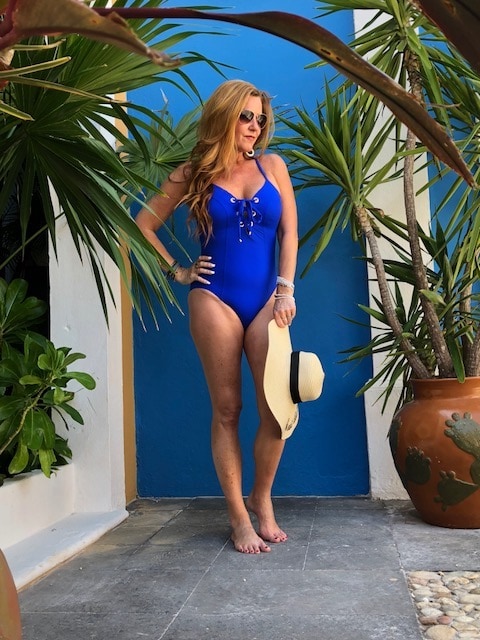 I know I haven't made it seem as though I'm struggling with any of this and I get that this may seem trite, but I'm cringing as I type any of this. It took me a few hours to hit 'publish' as I continued to hesitate sharing.
Here's the thing: I'm not 'fat'. I get it. I know it. I'm still within the appropriate bounds for my height (though I have apparently lost an inch in this same time frame – what the actual hell?) So, yes….I was always on the thinner side of the spectrum and hated being told I 'needed a cheeseburger'.
But now, I just hate how I feel. I don't feel like 'me'.
And I can't figure out if that is just because my clothes don't fit (I know it is a factor), because I've never been able to stick to an exercise regimen (I don't fall in to the category of people who feel strong and energized by workouts – I've always felt exhuasted), that I can't get past the number on the scale (silly, I know) or that I am struggling with the idea that I can't reverse time and this is my new normal.
It is probably a combination of it all.
As I was typing this today, a friend messaged me some kind words – encouraging me to love myself at this stage…and recognize that how I feel should matter more than the numbers – the scale or clothing size.
She's right. However, I admit it. I actually don't feel healthy.
I don't sleep well. I clearly don't prioritize exercise. My stamina is suspect. I like cheese. Too much. I have failed at each and every new commitment to change (ie: exercise, eating adjustments).
But, as I shared on Instagram today (along with how I've been feeling)….I think I have found the motivation I need.
I'm failing my children. I'm failing to be the role model they need. Until recently, they had never heard me disparage my appearance or have to explain eating changes that fell in to the diet category. I want them to love themselves and focus on healthy living. My small girl is now moving deeply in to the teenage years – a time that body image can be a sensitive subject.
So, here's my new committment to regain a healthy body image:
Yoga: With fibromyalgia, high impact activities can be hard on the body – but yoga is good for both physical and mental health. This will be a 5 times weekly practice – even if it is only for 20 minutes. Consider my friend Nicole's App – 19 Minute Yoga.
Meditation: I'm learning that my mental health is equally as important as my physical health. This is now a daily practice for peace, gratitude and focus.
Intermittent Fasting + Paleo: I've never been someone who loves breakfast, so the research I've done on this topic (plus my prior experience with Paleo) feels like the best fit for me – aiming to cycle between patterns of fasting (12-14 hours) and eating (meaning I would only eat, for example, between the hours of noon and 8pm). Additionally, I will predominantly avoid wheat, dairy and sugar. Because I know myself, I allow grace for the occasional addition of cheese to a meal. When I tried Paleo in the past, it was the healthiest I've felt – and at that time I did give myself a little bit of leeway.
Good people: If I've learned anything in the last few years, it is that surrounding myself by good people, good-hearted people – they make all the difference. I am grateful to all of my friends who model self-love and remind me that having a kind soul matters. I began this conversation on Instagram and have been brought to tears by the encouragement of friends who are lifting me up and reminding me to look inward as I figure this all out.
Focus on Feeling – I'm going to stop looking at the numbers – the scale, the size of the clothing I wear and focus entirely on what a 'healthy me' should feel like. It may sound silly, but this is going to be a challenge for me. I want to measure my progress in mental and physical health rather than by a 20-something barometer that used to be all I needed. This feeling includes choosing clothes that DO make me feel pretty….you're going to see lots of loose dresses in my future.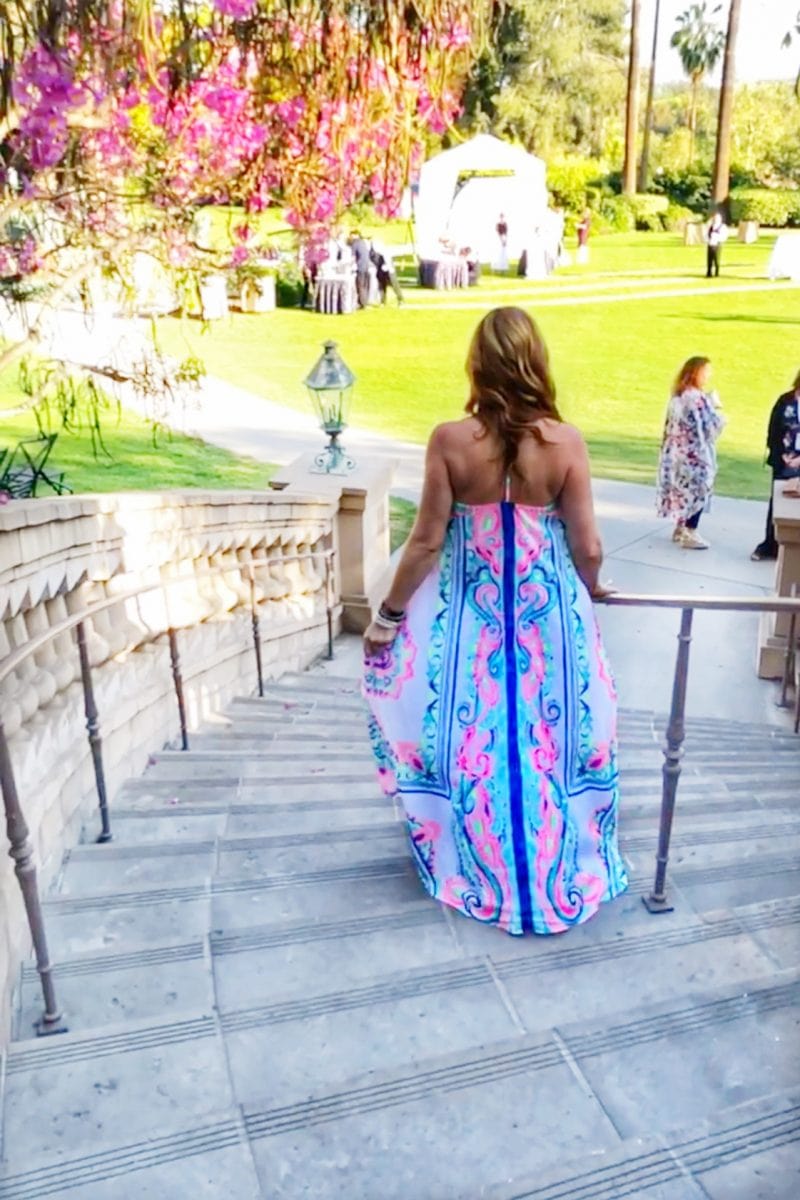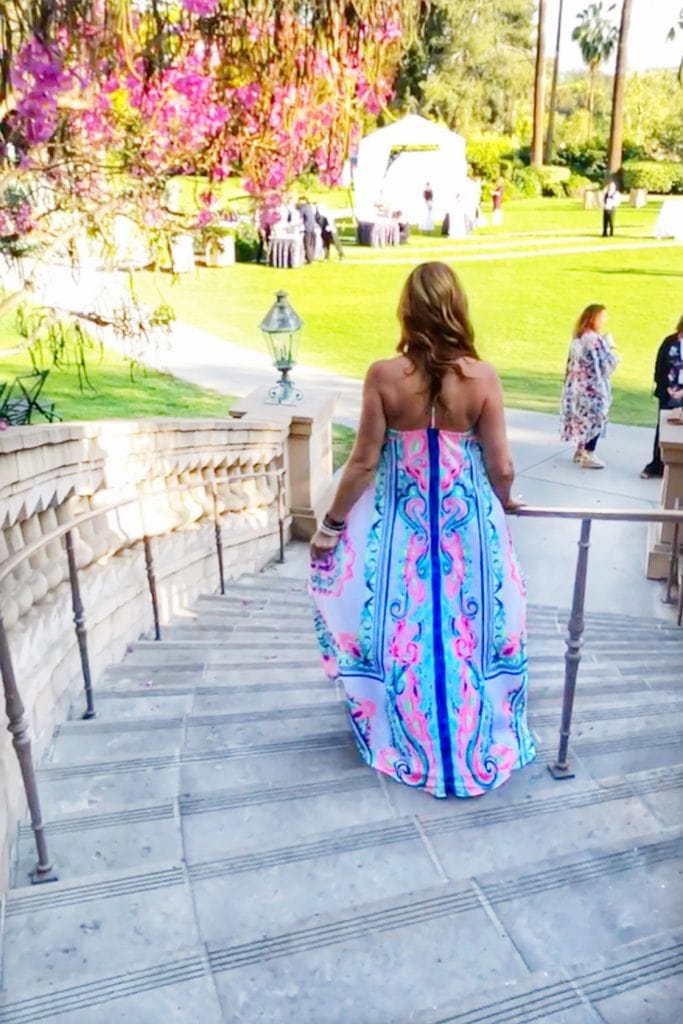 It's for the Kids
: My small people deserve to have a healthy mother who can appreciate her growth of spirit and waist size. Comparing myself to the 25 year old version of me can be just as harmful as idealized body images in beauty magazines can be to my girl.
If you have additional suggestions, I'm open.
Thank you for being here.