And your wife isn't even home to hang out with you? (Do you remember this birthday? Or at least the first part of the night?)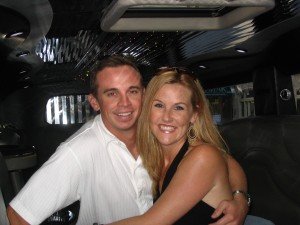 She's off in Chicago doing girly things? At something called Blogher?
And you are home with the kids?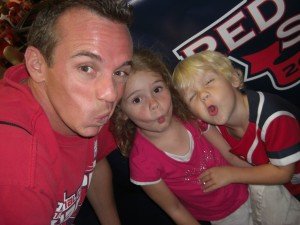 I can only imagine what the three of you are up to.
Whatever it is – I know you are having fun.  I know you are letting them stay up late and sleep in bed with you.  I know you are playing non-stop and watching Cardinal Baseball. I know they are getting their full of milk and ice cream.
I know every single second they spend with you is full of love and tinged with good-old-fashioned-playtime.
Even though she isn't there to spend the day with you – she wants you to know she adores you.  You are the most amazing husband, the funniest guy she has ever met and truly the best daddy. And even from Chicago – she is sending birthday wishes and can't want to celebrate with you on Sunday night.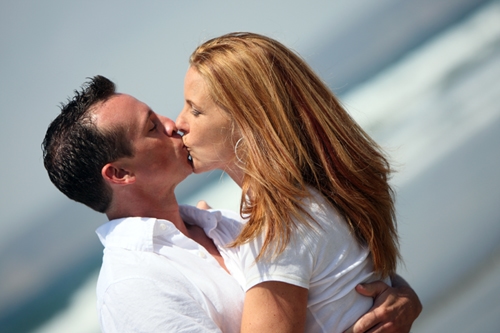 Love and Kishes.