I'm a great big ball of excitement and nerves – probably more excitement, but still.
Early Thursday morning (and I do mean EARLY) I will hop out of bed and drive my happy self to Chicago for BlogHer.  And I can't wait.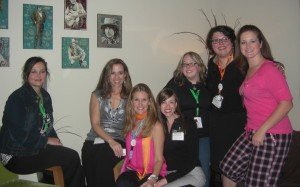 It was just over 5 months ago that I did the very same thing on my journey to Blissdom.  I was nervous I would be find myself in the midst of an episode of 'Mean Girls', but instead was sucked into a great big group hug.  I think I was actually glowing from all of the affirmations and positive energy that surrounded me for that blissful weekend in February.
I met some of the most amazing people – so many of them are online friends I just can't wait to see again.
I learned so very much and now feel as though my blogging and website have found the voice that suits me perfectly.
So, not that I have high expectations or anything (I do) but I fully expect BlogHer to be just as wonderful.
It is going to be a long, action packed adventure – I can just feel it.
And I hope to come back with more fantastic pictures like these: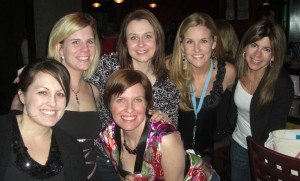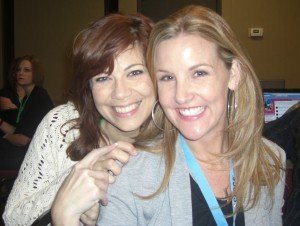 If nothing else, I KNOW that Sugar Jones, one of my roomies – will keep me on my toes, laughing and motivated!