The sensory moments – they are all sticking with me from my visit to the Generations Riviera Maya Resort. I can still hear the waves as they rocked me to sleep at night, I can still smell the salt in the air, I can close my eyes and picture the view from my room. It was peaceful, and beautiful and GOOD. Shortly after I returned, I shared a few of my favorite pictures and a video room tour. Now, I want to take you through what I consider to be the most compelling reasons to plan your next vacation and make a reservation right now. (Yes, I know Summer is winding down, don't let that keep you from thinking about Fall breaks and beyond – keep dreaming, keep planning – here's why!)

10 Reasons to Visit The Generations Riviera Maya Resort
The view
I would be remiss if I didn't start by sharing the highlights of the view you enjoy at Generations Riviera Maya. It is exceptional – from the resort itself (stunning both day and night) to the ocean…something that can be seen from every room. In most cases, resorts buy property along the shore and then build BACK away from the beach. Generations and their sister-properties, did just the opposite. They built LONG – stretching down the sand to ensure that all of their guests could love and appreciate the view. All rooms are ocean view and the bottom floor opens right in to the pool.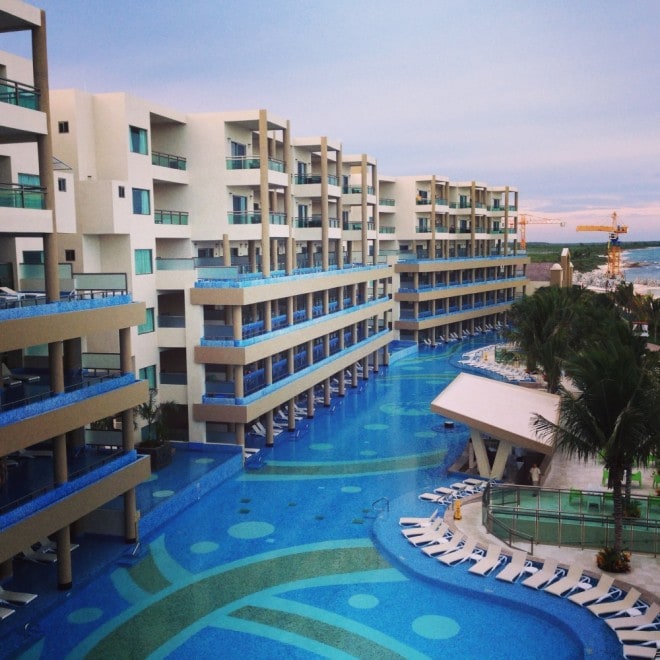 The Food and Restaurants
Let's be honest….you likely don't have high expectations for impressive meals when you choose an 'all-inclusive' resort. But I'm here to tell you, at Generations (and the other Karisma resorts) you SHOULD. In fact, the culinary experience is much like eating at the most exclusive restaurants you would choose at home. Enjoy gourmet breakfasts, Sushi, Japanese, Mediterranean, traditional American fare and of course, AMAZING seafood options.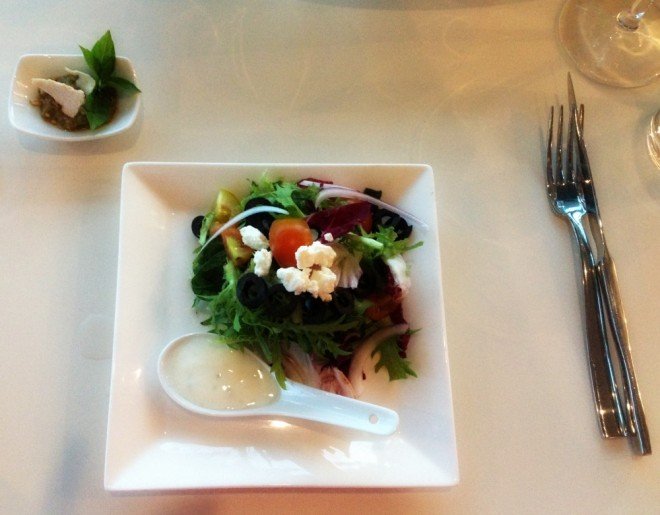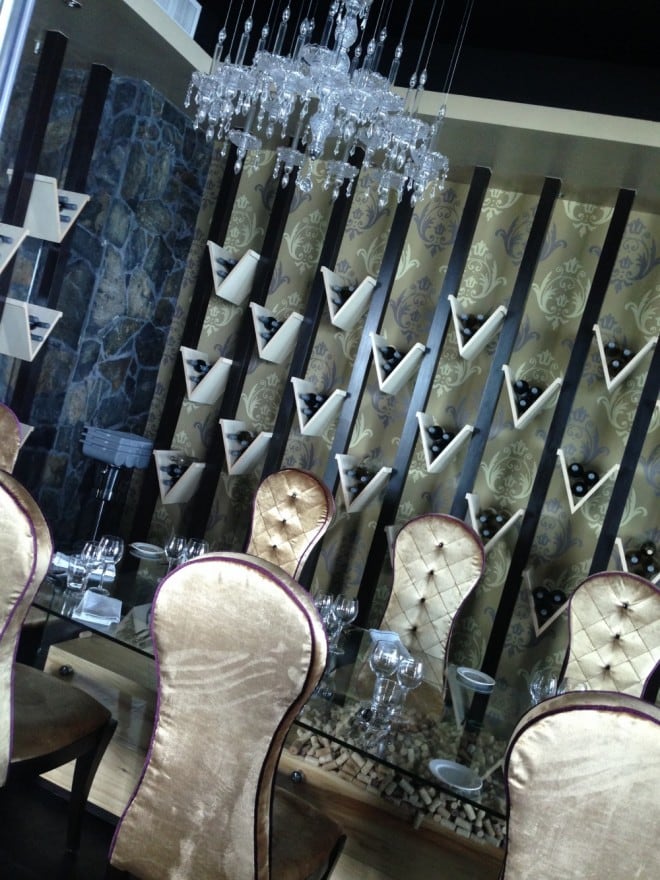 The Generations planning
I love that this resort specifically caters to generations of families and, of course, groups of friends traveling together. Each set of three suites is connected, allowing guests to share rooms and enjoy downtime when they are relaxing. Additionally, the grouped rooms open to a balcony AND a pool that runs the length of each floor.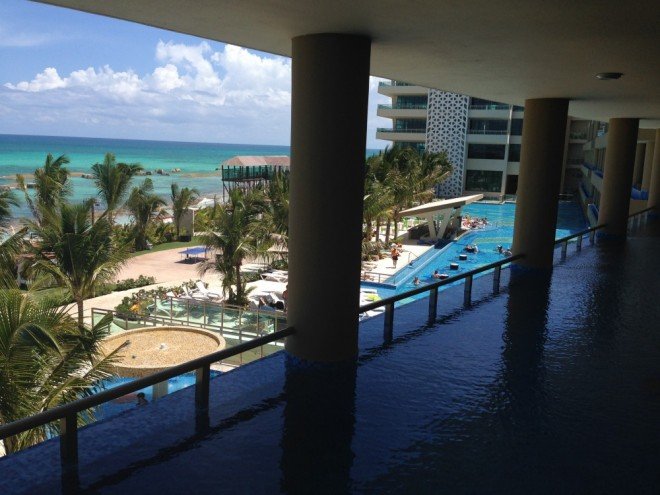 The kids and loved and spoiled
So many resorts claim to cater to kids and families, but don't think of the small details.  Generations is just the opposite – housing a kid's club that you will have to force your kids to leave – it includes a ball pit, a nap room, games and many, many activities. Additionally, one of my true favorites – pint-sized umbrellas and lounge chairs surrounding a kid's fountain JUST for your small people.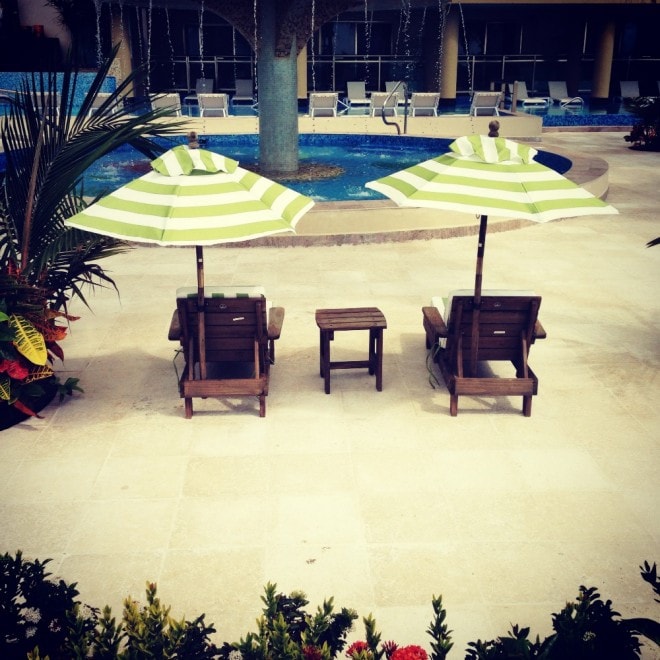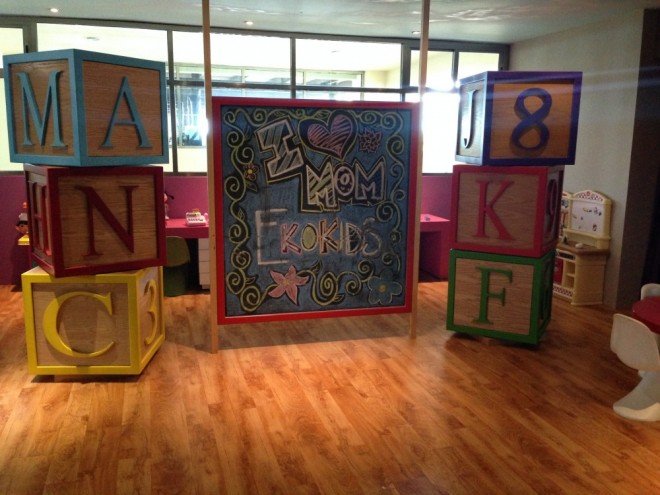 The beach
It could be just me, but the beach – everything about it – the sand, the waves coming in, the salt in the air that makes my hair go crazy curly – is centering. I feel calmer in the presence of something so beautiful and powerful. Simply waking to this view, walking along the shore, dipping my toes in the water – it is magnificent. Even bungalows on neighboring Karisma properties (just a short walk down the boardwalk) will leave you positive you are in Paradise.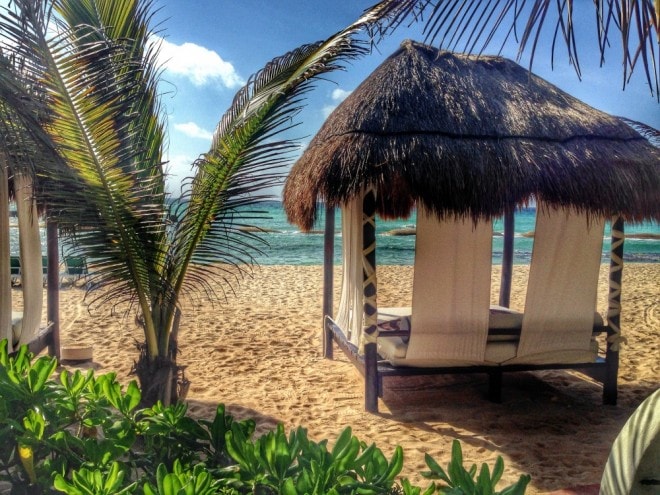 The pools
I know. Some people prefer the pool to the beach. At Generations, you have options. Naturally, you can SEE the pool from your room. Or, as I mentioned, if you have a first floor room – you can walk right in to it. There is never a moment when you are worried if there will be chairs available. There are tables and chairs IN the water and a swim up bar. Get there.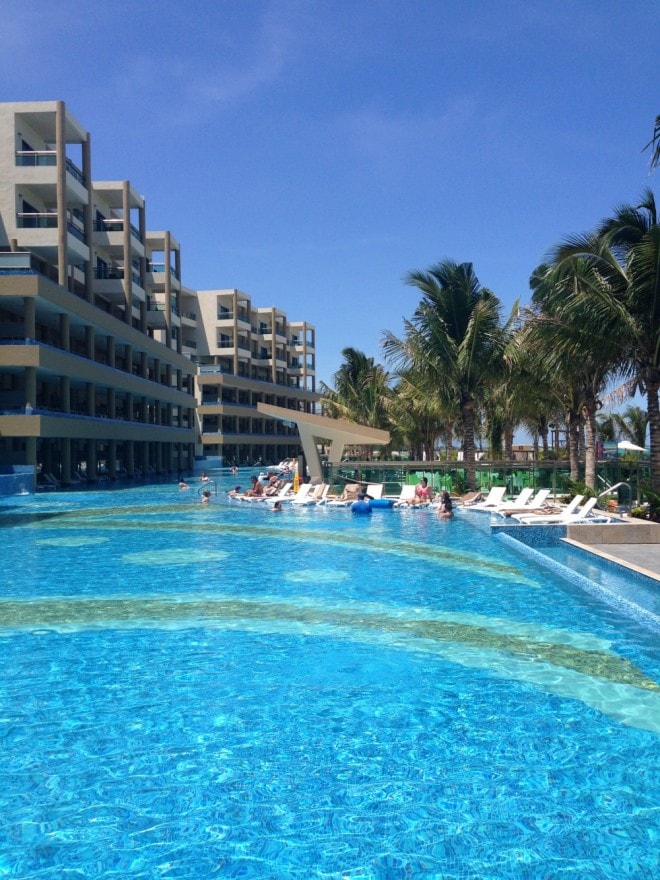 Activities for everyone
One of my favorite things about Generations was the variety of options suited for both adults and children. I know….not everyone loves to wile their day away at the pool or on the beach. But there is, quite simply, no shortage of activities – some listed daily like yoga or pottery painting and others you can schedule for an additional fee – like horseback riding (which I loved).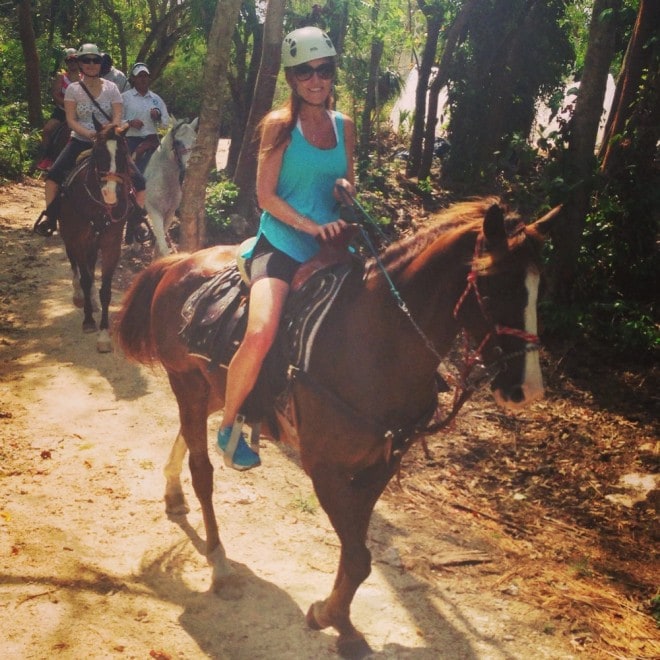 Gourmet Inclusive
Just what IS Gourmet Inclusive? Great question. I have a post coming soon that will explain it in full, but let me simply tell you, this is the gold version of inclusive – staff that knows your name, you are greeted with a cool towel and a cocktail or juice, you have your choice of pillows and scent for your room and linens, food that is not only edible, but divine, drinks that are not watered down, and service to die for. It is that EVERY room at this resort has an ocean view as part of this Karisma experience includes understanding how you value the sight, the sound, the value of this ocean vacation.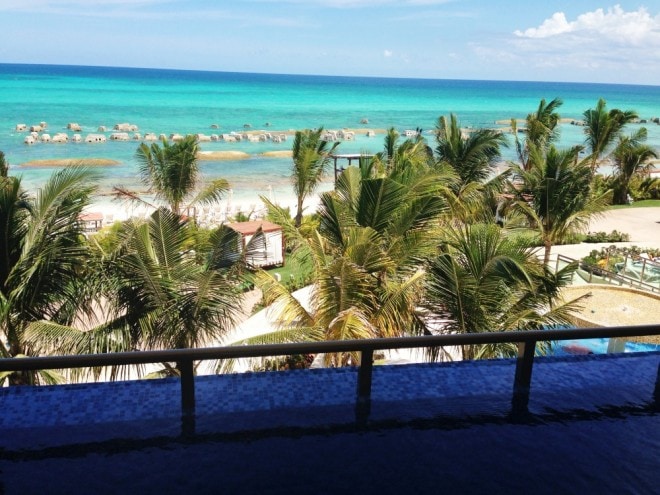 It is good FOR and TO the environment
One of the things that most impressed me was this greenhouse. This resort grows many of their own fruits and vegetables – all of which are used for their multiple resorts AND to help families in the community. This means that the food you are eating is fresh and 'home-grown'. Just awesome.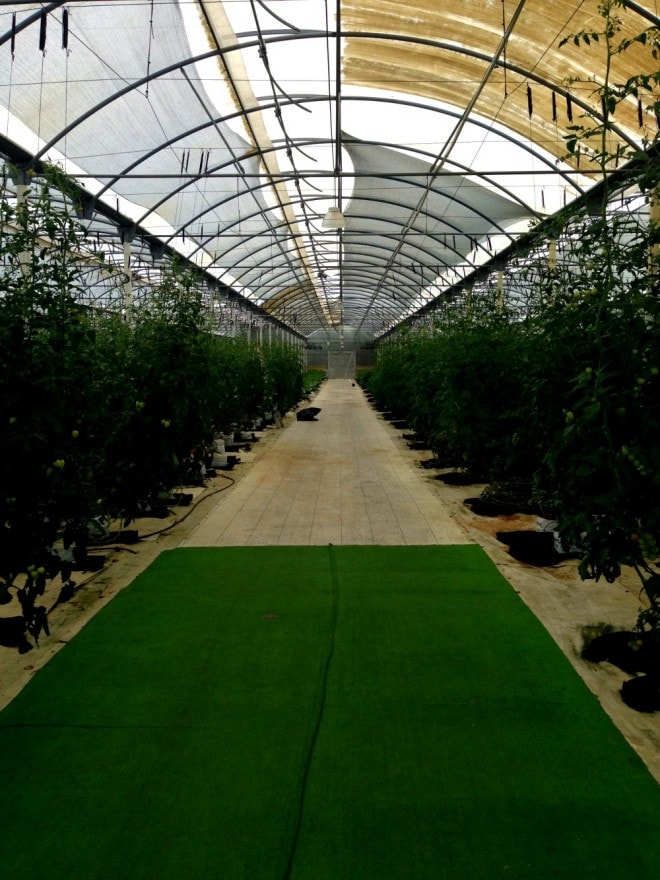 The details
From swings at one of the beach bars to exquisite menus to the opportunity to have a wedding or vow renewal ceremony to that little extra celebration of love, the Karisma Resorts and Generations Riviera Maya have all of the details covered.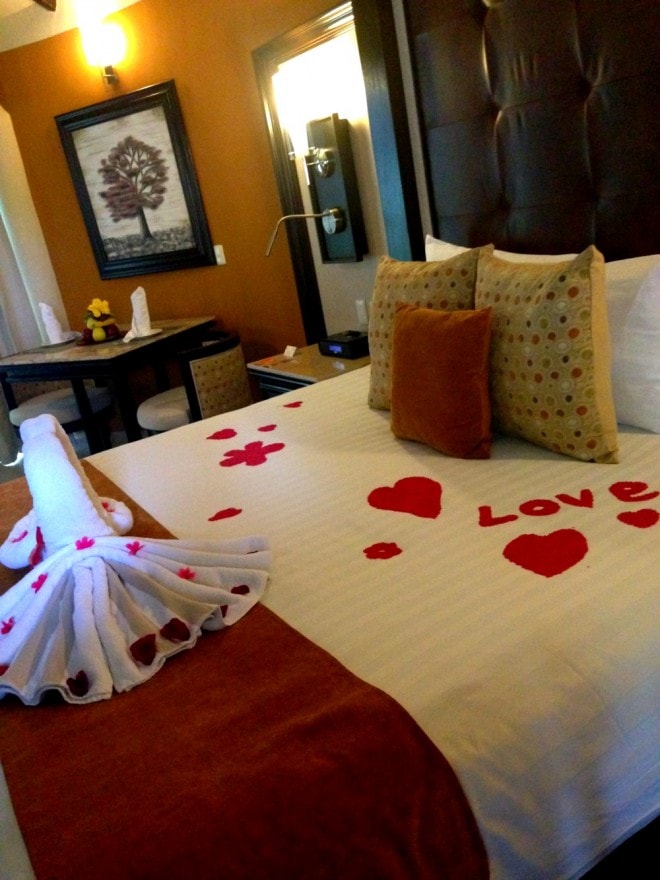 To say that Generations Riviera Maya has thought of EVERYTHING would be an understatement. I felt loved and cared for from the moment I arrived. I could play or rest. I could eat or sleep. I could sit with my toes in the sand or lie by the pool. I could take a yoga class or go horseback riding. And though I experienced this resort with girlfriends, I know I would have just as much fun with my family – with generations of my family. And I know you would as well. Start planning. And then let me know what you think.
Disclosure: I was delighted to be a guest of Generations Riviera Maya within the first few weeks they opened. As always, all thoughts and opinions expressed here are mine and mine alone.