Welcome home.
These are the words and the feeling that greet you as you arrive at the Dreams Resort and Spa in Tulum, Mexico.
Located 90 miles from the Cancun airport, you will find yourself transported to a slice of luxury.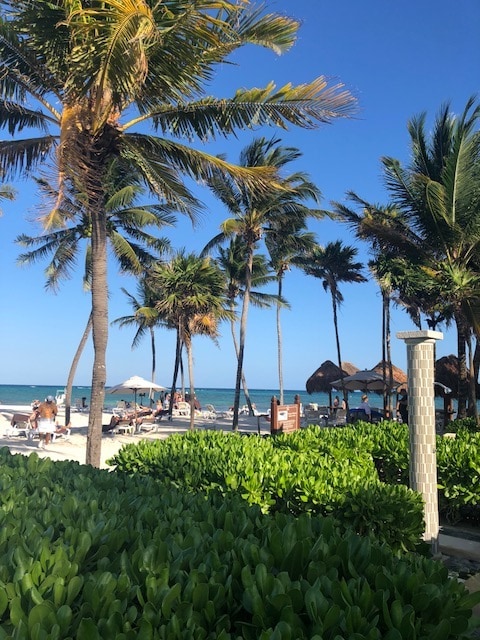 Upon arrival, a hand reaches out to assist you as you step from your shuttle or car to the grounds of this magnificent, all-inclusive resort and the words, 'welcome home' are the first you hear. You are escorted to check-in, handed a glass of champagne and made to feel as though you have truly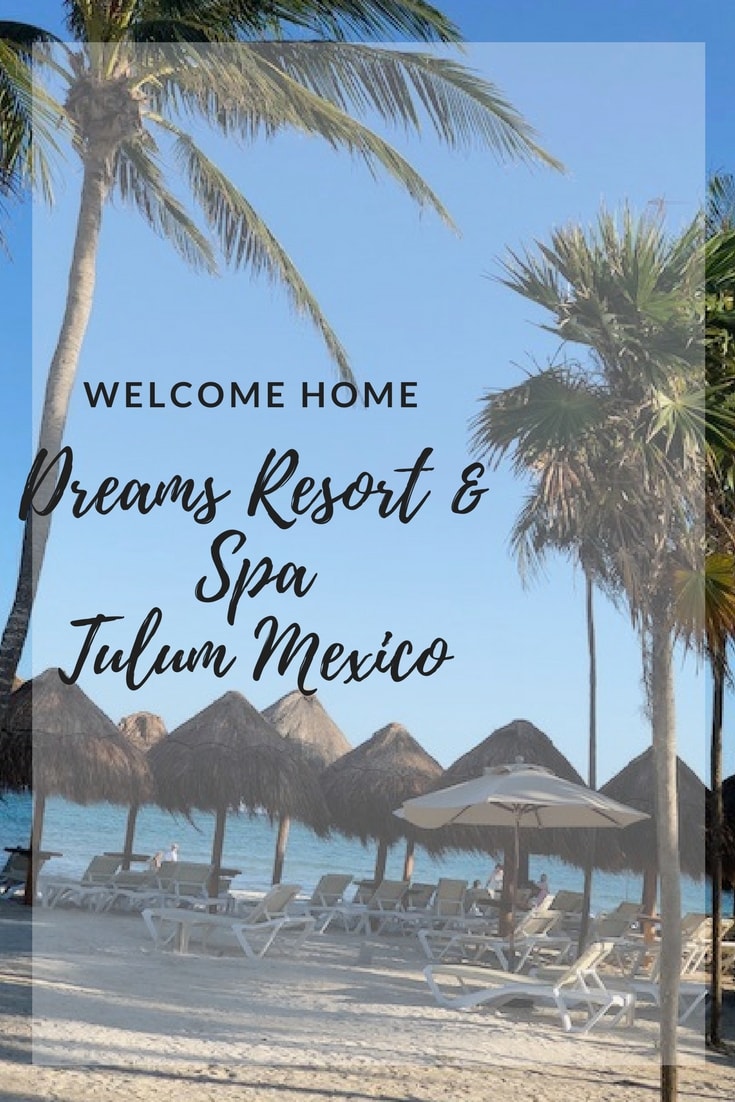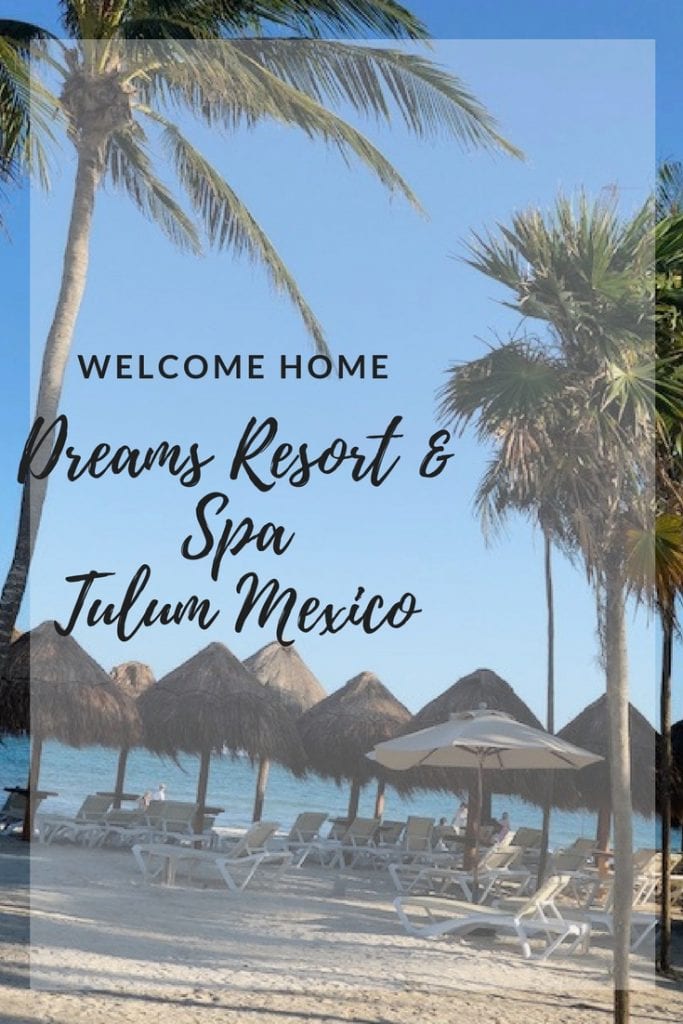 For the beginning of this 3 day, 2 night influencer getaway with some women I adore and admire, a quick golf cart ride carried us to our garden view junior suite – with a king sized bed, full seating area, marble bathroom and private balcony.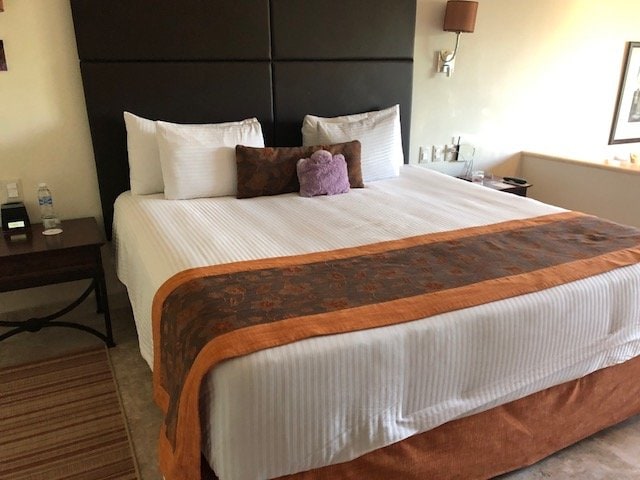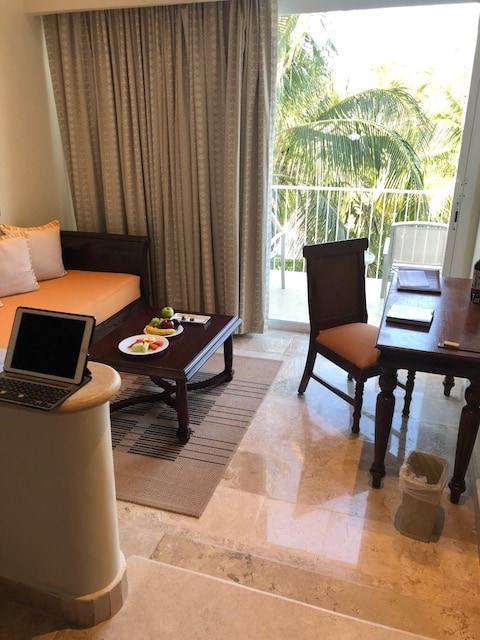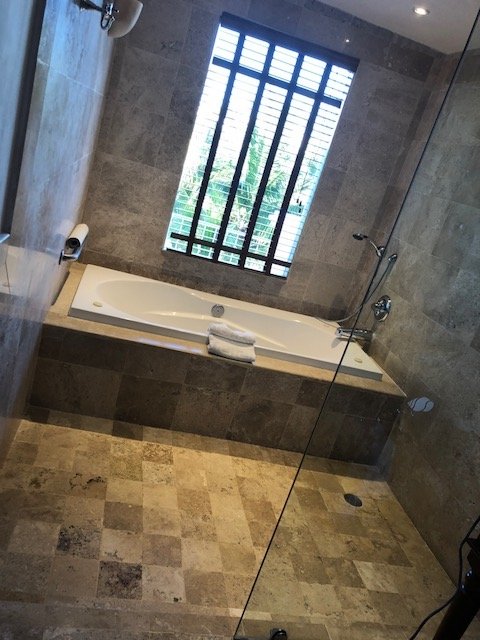 As you can imagine, I settled right in.
Home to me is a feeling, a way of being treated. It is comfort and luxury. In a vacation, it is the ability to fall in love with a resort or property and never want to leave. It is in knowing that the staff treats you with kindness and hopes to make every moment on site a special one.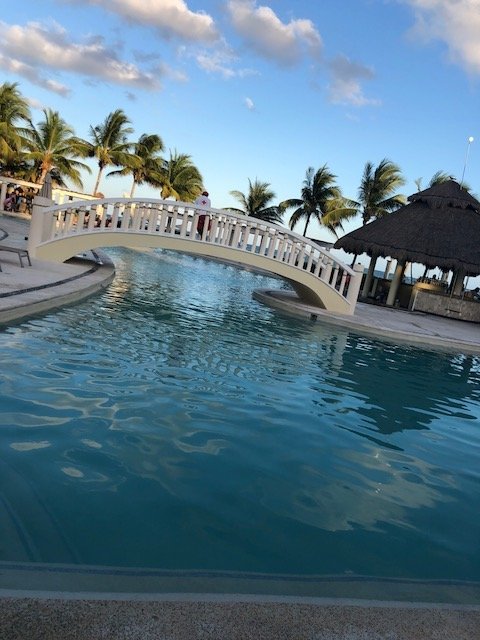 As you likely know, I DO feel most at home by the water. The beach is a sensory experience for me. I love the sound of the waves as they break on the shore, I love the feeling of sand between my toes. I live for the freedom to sit, mesmerized by the beauty and power of each wave as it connects with the shore.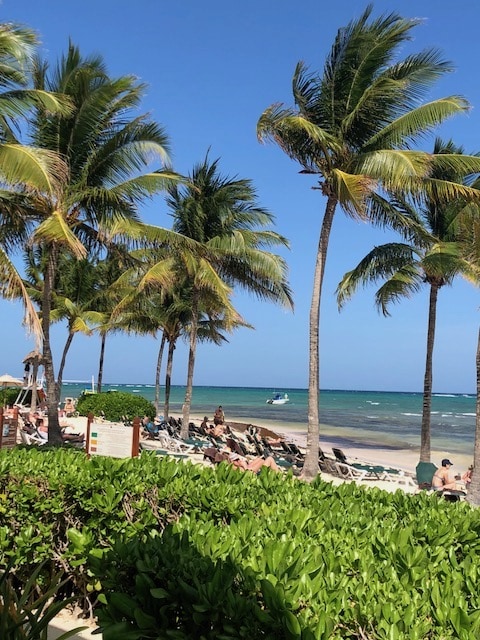 But it is important to point out (in addition to my love of the water) just what so many of us look for in a vacation property AND in an all-inclusive.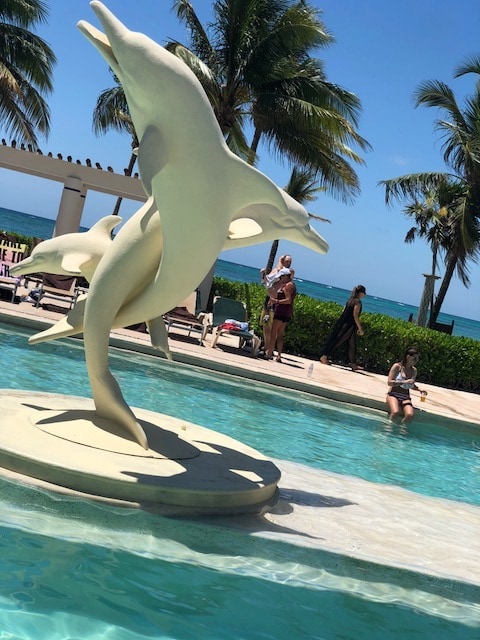 The property is beautiful – set on a stunning stretch of private, sugar sand beach, a 44 acre tropical oasis surrounds you with lush gardens, enough palm trees to last for days, blooming flowers and architecture fitting of our environment.
Whenever I visit an all-9inclusive resort, I'm looking for a few things – especially relaxation and rejuvenation.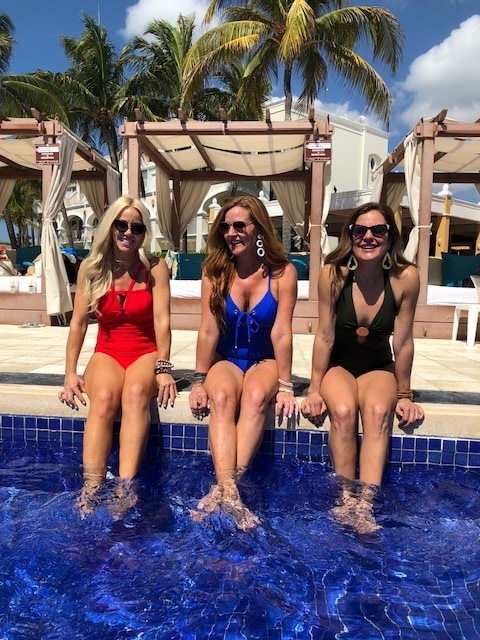 What to Look for in an All-Inclusive Vacation
Comfort: I want to feel welcomed. I want to feel as though I belong. I want to know I can ask questions without feeling as though I am bothering the staff. This is EXACTLY what happened for me at Dreams. I accidentally turned my ankle and time and time again, the staff went out of their way to make sure  had everything I needed – including multiple ice packs. They didn't direct you to your requested location – they escorted you there.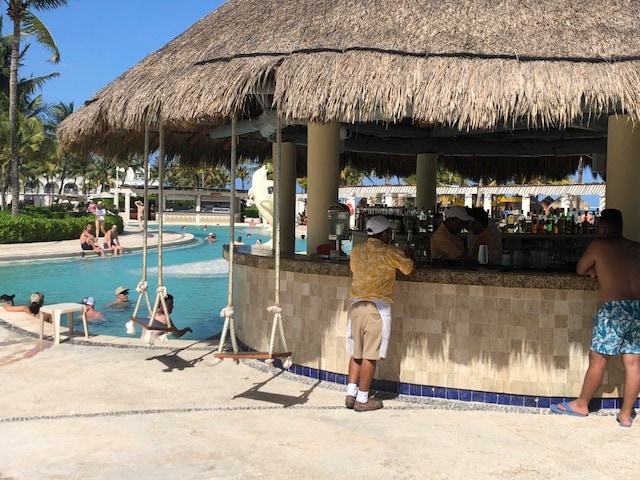 Good Food
– there are more than half a dozen restaurants on property – including the Barefoot Grill, Bordeaux (adults only), El Patio (authentic Mexican Cuisine) and Himitsu (Pan-Asian cuisine)….all offer extraordinary options to keep you happy and satisfied.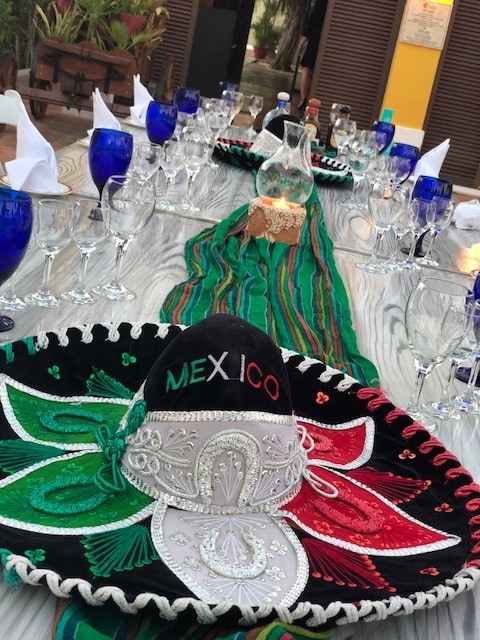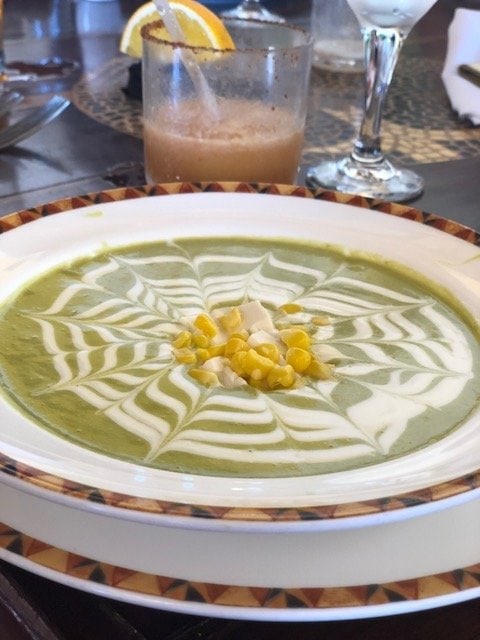 Activities
– do you have a family that is simply not content to sit by the water and stare? (Me too!) My family has to know there are options for them. Dreams Tulum definitely has the pool, the beach and even the cabanas I crave, but they also ofter all kinds of water sports including kayaking and paddle boarding….and even a little time for swinging.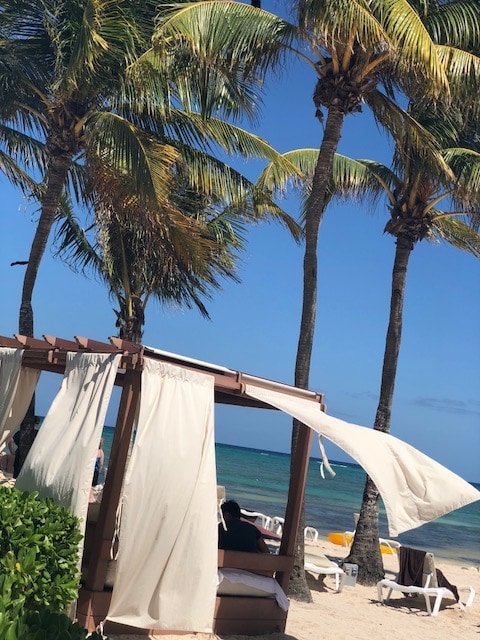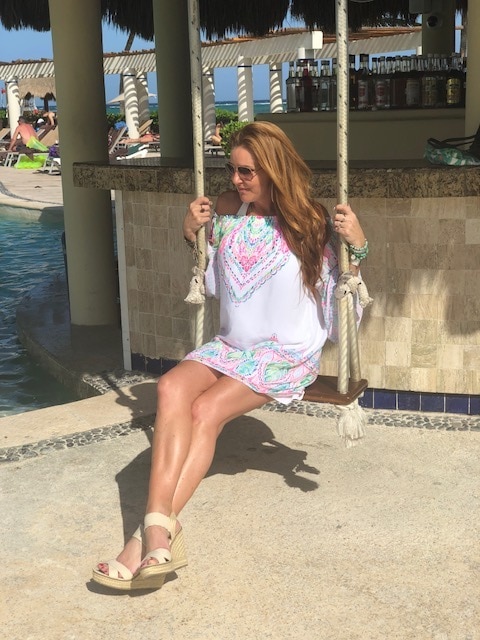 Seclusion
– In my vacation world, I am craving a property that allows me to sit peacefully and stare at the ocean or mosey up to the pool without having to jockey for a lounge chair – or worse – be compelled to get myself out of be at 5am just to make sure we can stake a spot by the beach or pool. While Dreams definitely has people poolside, they aren't so crowded that I can't find a spot in the sun.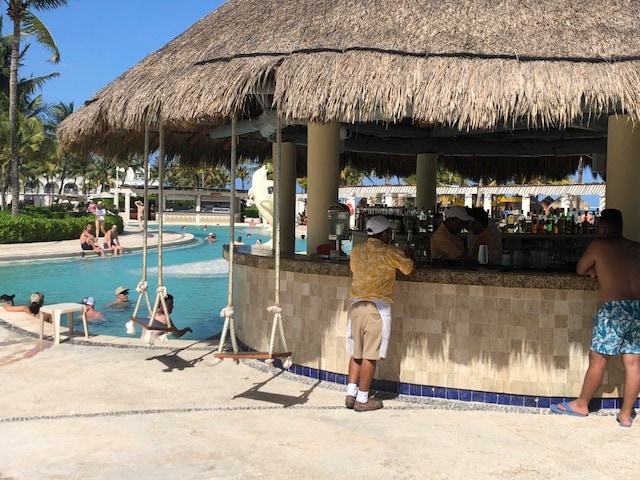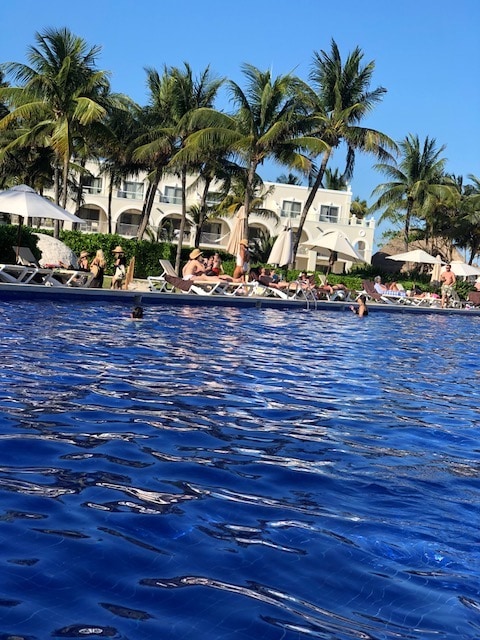 Amenities
– There are two pools on site – one is predominantly 'fun' -full of activities – from friendly dance competitions to Zumba, yoga and more…while the other is more quiet and dedicated mostly to adults. If you have small people with you – the
Explorer's Club
is dedicated to kids from three to twelve years old, while the
Core Zone Teen Club
is open to teens from 13-17 years old. Also – Have we talked about the spa? *sigh* I wish I could tell you I was able to take full advantage of the award winning spa they have on site, but with our girls' schedule, it just wasn't possible. However, one person after another couldn't stop talking about how amazing it was to have such luxury on property. I can't wait to visit the next time I'm in Tulum.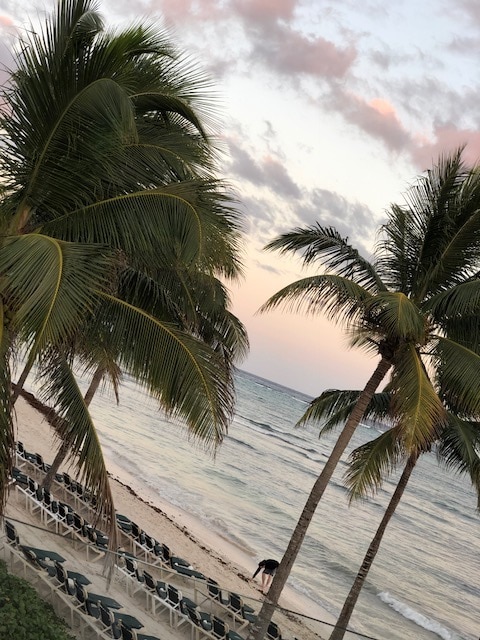 The property is ideal for a girl's getaway (like ours) or for the time you need with your family.
And if you are looking for a few options in and around the Dreams Resort and Spa in Tulum – consider exploring the the town of Tulum, the ancient Mayan Ruins, Chichen-Itza Mayan Ruins, and even a trip over to Cozumel.
Wishing you all kinds of palm trees, sunsets and vast stretches of sugar-sand beach.