Yes.
I went to the Azul Beach Resort in Cancun, Mexico, without my family.
Yes.  As I headed for the airport on my way there, I hated to leave them.  But I also hated to leave the Azul Beach as well.
Can you blame me?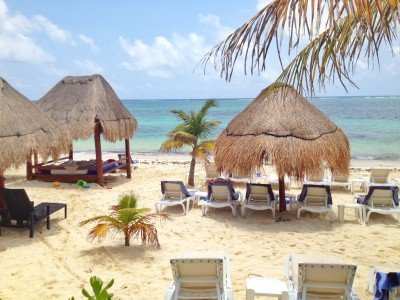 Perfectly integrated with Fisher Price, the Azul properties (we visited 3 in the Cancun area – Azul Beach, Azul Sensatori, and Azul Fives) make vacationing with and without your family a gourmet experience.  You pack clothes and diapers for your kids – Azul and Fisher Price take care of everything else – from high chairs and strollers to sleep monitors, bottle warmers and toys…. you don't have to bring any of it with you.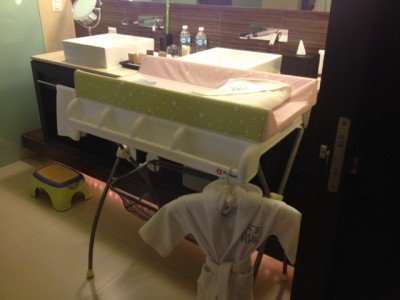 This is an introduction to the Azul Beach Resort – one that will give you an idea of what you AND your children might experience.
The Azul Properties are 'gourmet inclusive' – this means your food and drinks are included, much like a traditional all-inclusive resort, but that is where the similarities stop.  The 'gourmet inclusive' experience includes champagne on arrival for adults and milkshakes for the kids.  The 'check-in' includes choosing the pillow of your choice and preferred scents for your room (I chose Bamboo – DIVINE!).
I'm not sure what I loved the most… the views, the rooms, the impeccable service or how each experience is beautifully family-oriented.
When I go back… I'll have my own small people and husband in tow.
Disclosure: As you know, all opinions and thoughts shared on the site are mine.  I was not paid to write this post, but do have a working relationship with Fisher Price as an Ambassador.  As part of that relationship, I was thrilled to be taken to Cancun to see first hand how the Azul Properties and Fisher Price work together.