I have two summer babies – one in June and one in July. That means they are the youngest in their grades, but having birthdays that fall during these months mean we have always loved planning party celebrations.
You can never predict just how hot it is going to be – Midwest weather can be a bear with the higher temperatures PLUS the humidity, but we do always manage to pick a theme and do it well. We've done princess parties and super hero themes, but right now, I'm currently loving all things unicorn related.
And I thought you just might as well.
So, I have a collection of some of the very best treats for any unicorn party you might be planning.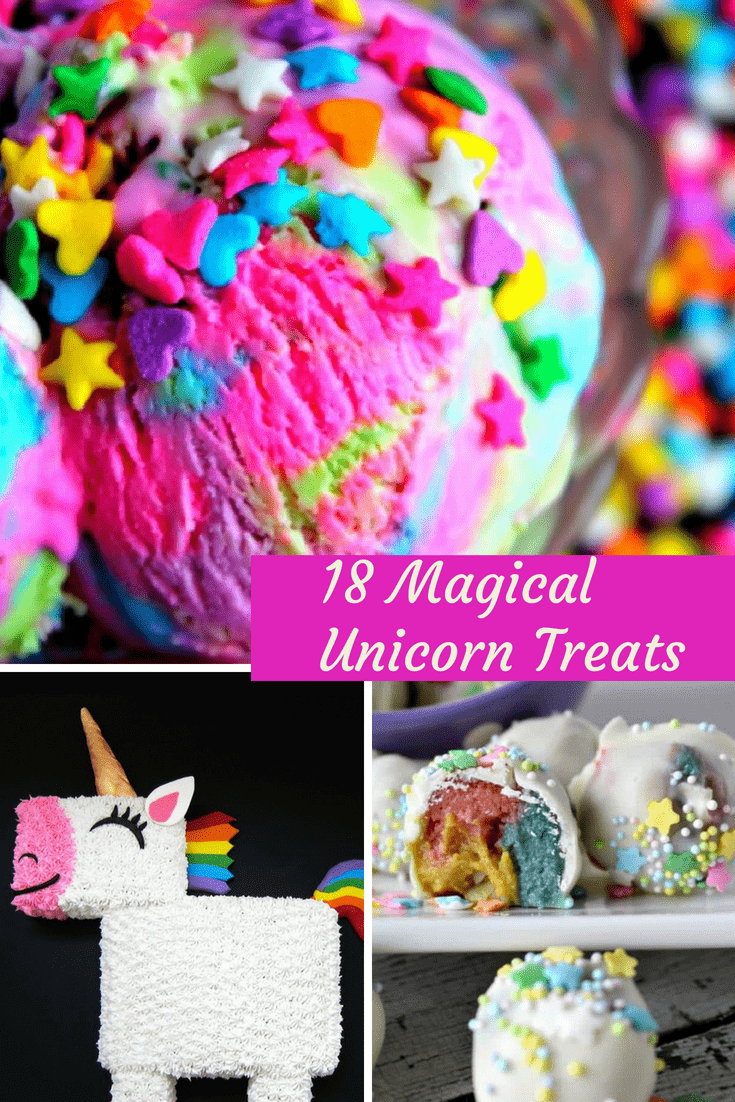 Magical Unicorn Treats
No Churn Unicorn Ice Cream by Big Bears Wife
Unicorn Kiss Cookies by Sugar, Spice and Glitter
Unicorn Poop Cookies by Mommy's Musings
Rainbow Unicorn Cake by Hungry Happenings
Unicorn Poop Bark by Princess Pinky Girl
Unicorn Fluff Dip by Sugar, Spice and Glitter
Unicorn Floats by The Bewitchin' Kitchen
Unicorn Popcorn by Nerdy Mama
Unicorn Hot Chocolate Cookies by Big Bears Wife
Unicorn Poop Truffles by Princess Pinky Girl
Edible Unicorn Cookie Dough by My Three Little Kittens
Unicorn Cupcakes by Janine Huldie
Giant Raspberry Cookie Cake by Hello Wonerful
Unicorn Lemonade by Midget Mama
Pretzel Unicorns by Hungry Happenings
Unicorn Cake Donuts by Craft Create Cook
Instant Pot Unicorn Lava Cake by Food n Service
Unicorn Fruit Dip by Just a Little Creativity
Which one is your favorite?
I am obsessed with the edible Unicorn Cookie Dough and the Unicorn Popcorn – but you certainly can't go wrong with any of them…. cakes, fruit dip, truffles and even lemonade.
Happy Unicorn Party Planning.