A treasured Guest Post from ExtraordinaryMommy friend, Katie Bugbee.
"Who gave them SUGAR!??" This is a question I often find myself asking – or let's be honest, yelling to anyone in my house who can hear me – when my kids are bouncing off the walls at bedtime.
Dinner. Dessert. Bedtime snack. These three "meals" often happen within the two hours right before bed. And if they've had loads of junk, it can create a very difficult night ahead.
We all know that kids eat too much sugar and junk these days. In the spirit of "letting kids be kids" we're inadvertently creating Sugar Monsters, thinking they'll run it right off. But they don't. And we're also creating bad habits.
The answer isn't necessarily carrots and celery sticks (ok, a doctor would say it is, but we can be realistic). It's healthier snacks and sweets — made with natural substances that can be better absorbed by their bodies.
Today there are so many ways to decrease – and even eliminate – sugar from your kids' daily cravings. Here are just a few yummy and easy sugar free recipes to tickle your child's sweet tooth.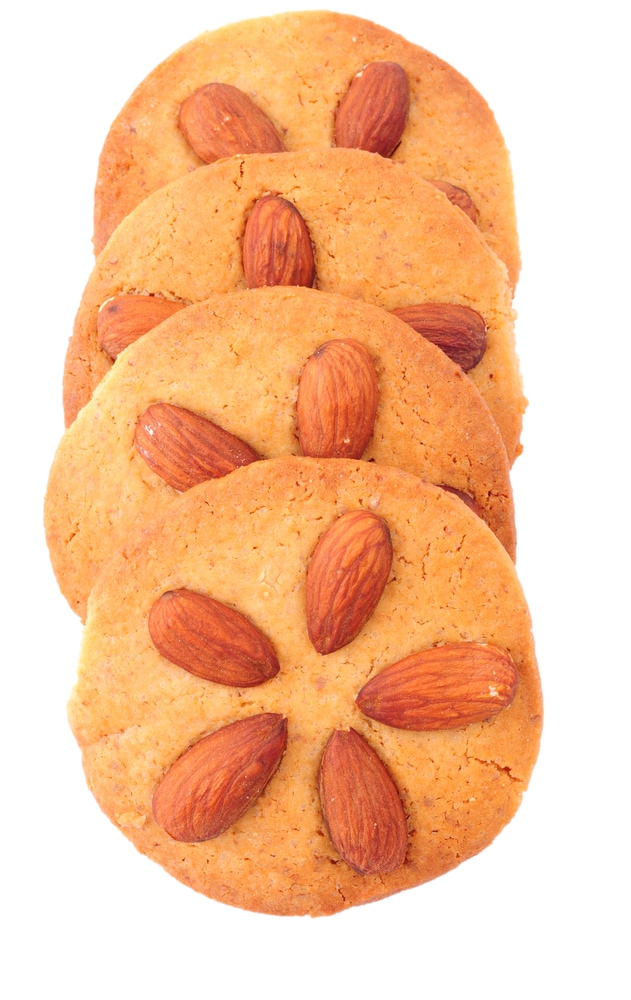 Honey Almond Star Cookies
This is a healthy but tasty cookie that uses honey as the replacement for sugar, whole-wheat flour, and crushed almonds (clearly not for kids with nut allergies). But your little cookie monsters will never know the difference!
1 cup all-purpose flour
1 ¼ cups whole-wheat pastry flour
1 egg
1 teaspoon baking powder
½ teaspoon salt
⅔ cup honey
⅓ cup canola oil
3 tablespoons unsalted butter
1 teaspoon vanilla
1 ½ cup whole toasted almonds (toast on a baking sheet at 350 degrees for 8 minutes)
How to prepare:
Preheat oven to 350 degrees.
Grease 2 baking sheets.
Place 1 cup of the almonds in a blender to grind them up. In a large bowl, add whole-wheat flour, all-purpose flour, baking powder and salt; stir.
Beat honey, butter and oil in a second bowl with an electric mixer. Add vanilla and egg.
Mix the contents of the two bowls and stir. Refrigerate for 1 hour.
Place 1-inch balls of dough 2 inches apart on cookie sheet. Use the other 1/2 cup of almonds to create stars or shapes on the top of the cookies.
Bake for 13 to 15 minutes or until light golden color.
Allow to cool on rack for 30 minutes before eating.
Chocolate Chip Bananafanafofana Muffins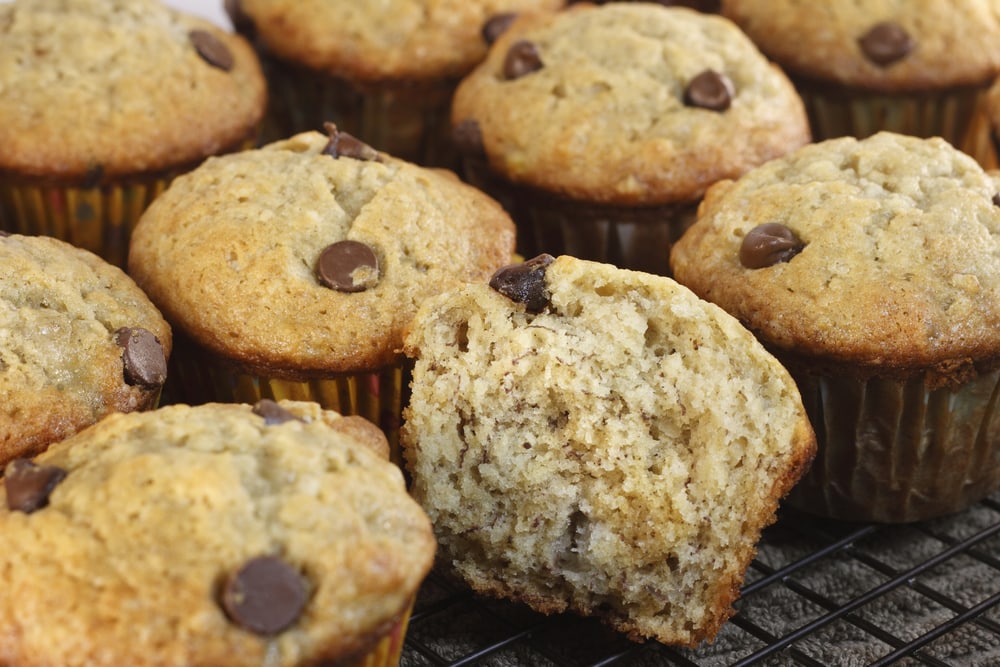 Honey, bananas and applesauce are the trusted sweeteners in this recipe. Your kiddos will love popping these scrumptious muffins in their mouths!
2 cups white whole wheat flour
1 cup grain-sweetened chocolate chips
3 ripe bananas
2 eggs
½ cup milk
½ cup honey
4 ounces cream cheese
1 tablespoon flaxseed meal
½ cup unsweetened applesauce
1 teaspoon baking powder
1 teaspoon baking soda
1 teaspoon vanilla
½ teaspoon salt
How to prepare:
Preheat oven to 350 degrees and grease muffin pan (mini muffins or regular size work).
Combine eggs, vanilla, milk, applesauce and honey and mix well.
Mix in bananas and cream cheese.
In a separate bowl combine, flax, flour, salt, baking powder and baking soda.
Now combine the flower mixture with the moist mixture one cup at a time until they are completely mixed.
Bake for approximately 30 minutes (check with a toothpick that they're dry in the center).
'Where's the Sugar?' Cookies
Believe it or not, it is possible to have a healthier version of the sugar cookie. Sucanat (evaporated cane juice) is a vitamin-and-mineral-packed alternative to refined sugar. Be sure to save this recipe for holiday season too!
2 ½ cups whole wheat pastry flour
1 ½ cups sucanat
2 eggs
½ teaspoon baking soda
¼ teaspoon salt
2 sticks butter
1 teaspoon vanilla
How to prepare:
Preheat oven to 350 degrees.
Mix butter, sucanat, baking soda, and salt until fully combined.
Beat in eggs and vanilla extract.
Gradually add flour until mixture is fully combined.
Roll the dough into a mat and shape with the cookie cutters of your choice.
Bake for 10 minutes.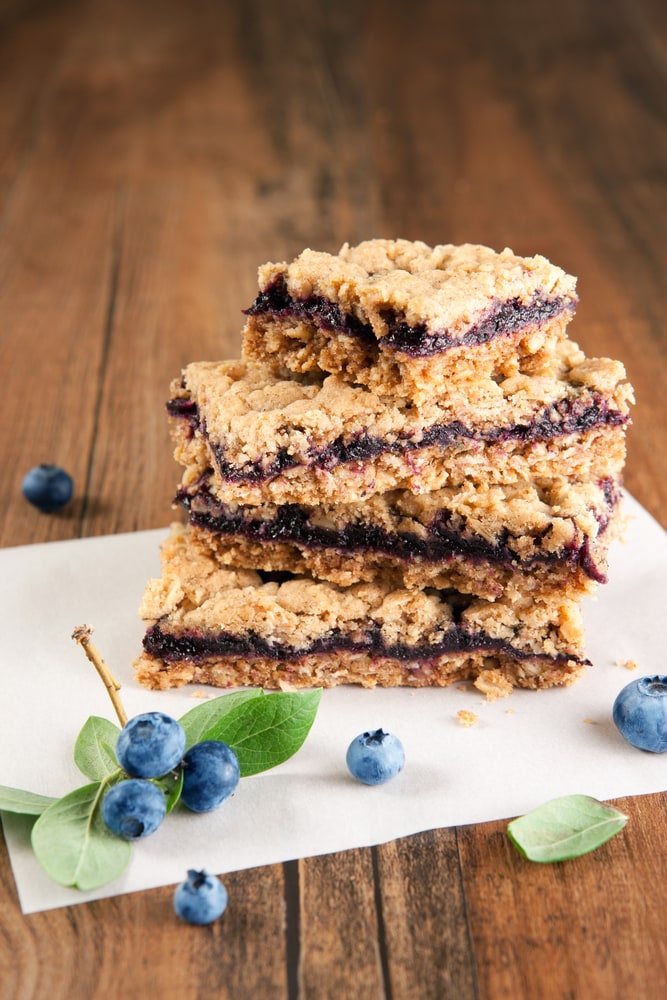 Blueberry Crumble Bars
This recipe will use the sugar free cookie recipe (above) as the base dough. They are easy to make and can be packed up and put in lunches or serve as an after dinner dessert for the whole family. These delicious bars are sure to be hit for children and adults alike.
½ the dough of sugar-free cookie recipe (above)
⅓ cup dried coconut
⅓ cup blueberry preserves (sugar free)
⅔ cup dried blueberries
How to prepare:
Preheat oven to 350 degrees.
Line a baking pan with parchment paper, overlapping the sides (a 9-inch pan will provide optimal thickness for the bars)
Press 1 ¼ cups of dough across the bottom of the pan.
Mix the berries and preserves and spoon the mixture over the dough
Add the coconut to the rest of the dough and mix well. Break off small pieces and place over the berry spread.
Bake for 30 to 40 minutes.
Once cooled, grab the ends of the parchment paper and lift out of the pan. Place it on a cutting board and cut into bars.
Let's face it — cutting out sweets is just down right unfair. But cutting out sugar is a must if you want to raise healthy, conscious little ones. Substituting natural sweeteners in your refined sugar recipes isn't as hard – or gross – as it might seem. And one day, your kids will thank you for it.
Maybe.
Katie Bugbee is the senior managing editor and resident parenting expert of Care.com. A busy working mother of two, she's an expert on many parenting dilemmas, from appeasing picky eaters to finding the perfect nanny.